April 28, 2014 10.49 am
This story is over 92 months old
Lincoln hospice garden revamped by Tesco staff
Hospice revamp: Volunteers from a local Tesco store gave Lincolnshire Hospice Day Therapy Centre communal garden a much-needed revamp.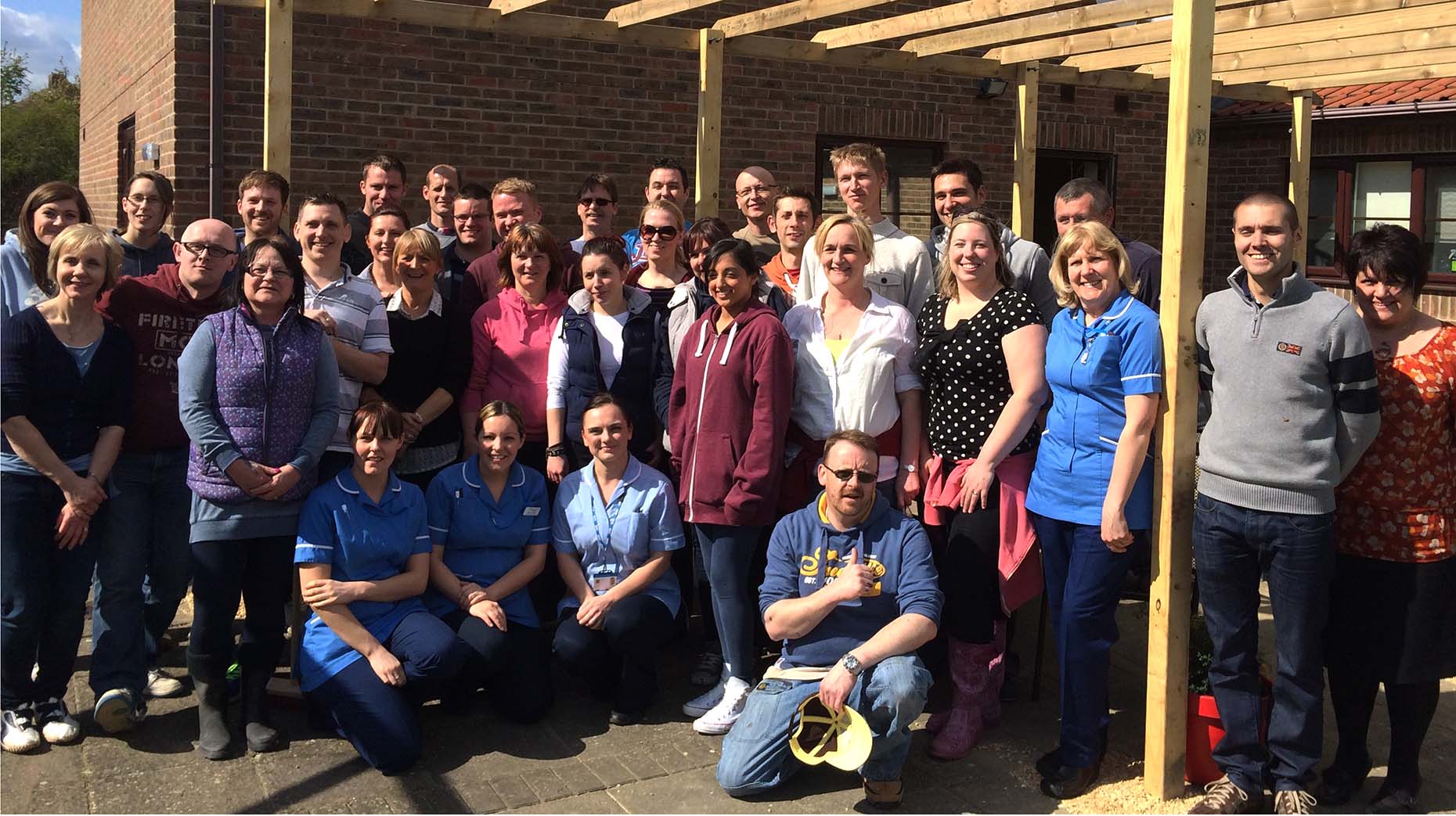 In an effort to promote patient wellbeing at the St Barnabas Lincolnshire Hospice Day Therapy Centre in Lincoln, volunteers from a local Tesco store gave the tired garden a much-needed revamp.
On April 14, a group of 35 employees from the new Tesco store on Wragby Road spent the day transforming the garden of the hospice.
The £2,000 revamp saw a new pagoda erected to form a communal area with tables and seating, as well as setting many plants.
The project and funding was provided as part of the Tesco Charity Trust, which supports local communities surrounding their UK stores.
St Barnabas Lincolnshire Hospice provides care and support to over 6,000 people across Lincolnshire who are living with a life limiting illness.
Mark Mumby, Team Leader for Day Therapy at St Barnabas Lincolnshire Hospice, said: "I can't thank the team at Tesco enough for transforming our tired and unused garden into a tranquil haven that is sure to be enjoyed by patients and staff alike.
"Having access to an outside space can be very beneficial to patients and can positively impact their wellbeing as an open space allows patients to reflect and contemplate.
"We have many patients who enjoy gardening but are unable to continue this hobby as they have become wheelchair bound due to their illness.
"The raised planters will mean that they can garden once again and we have ensured that they are easily accessible from the main pathways."
David Waldron, Store Manager for Tesco on Wragby Road in Lincoln, added: "We are delighted to be part of the local community and create something that will have such a positive impact on so many people.
"Our aim was to build something that would have a lasting legacy and that people would be able to use for years to come. The day was also great to bring our new colleagues together, many of whom have met for the first time today."