April 10, 2014 3.44 pm
This story is over 98 months old
WWII submarine honoured on Lincolnshire train
Special memorial: The last remaining X-craft submarine has been honoured at a train naming ceremony in Lincoln.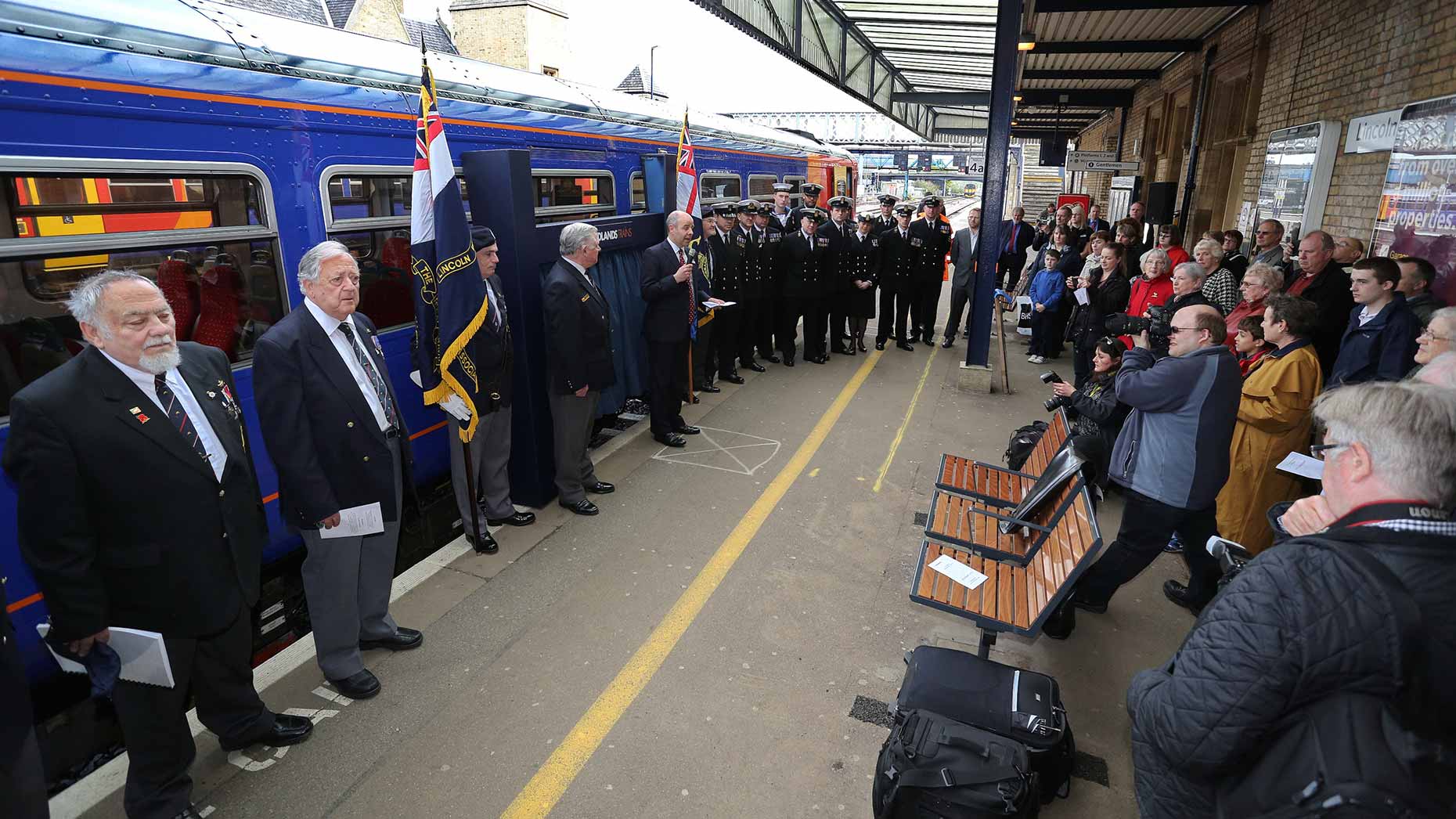 Serving and retired submariners visited Lincoln Central Station to see a train named after a World War submarine.
Organised by East Midland Trains, the ceremony saw a train named X24 Expeditious, to honour the last remaining World War II Midget Submarine.
The submarine was built by by Marshall & Sons in Gainsborough in 1943, and conducted two successful operations on April 10, 1944 and September 11, 1944.
The naming of this train also marks the 70th anniversary of the first successful operation at Laksvaag, Norway.
Additionally, one of the engineers working on the craft is the father of David Norton, an East Midlands Trains' Senior Conductor in Lincoln, who helped organise the naming event.
Tim Sayer, Engineering Director for East Midlands Trains, said: "We are really pleased to have named the first of our Lincolnshire trains after such a great machine which played a crucial role in World War 2.
"It's extremely important to remember the brave sailors who served in these X-Crafts, but also to recognise the hard work and skill of the locally based engineering team in Gainsborough who built X24 Expeditious back in 1943."
"This is a very fitting tribute and we hope the people of Lincolnshire enjoy travelling on the newly-named X24 Expeditious train which is all thanks to the inspiration and enthusiasm of our East Midlands Trains' colleague, David Norton."
Lieutenant Commander Frank Powell, Chairman of the Lincoln Branch Submariners Association, added: "Today's event has come about by one man's enthusiasm and initiative, to see X24 Expeditious, the submarine that his father helped to build.
"That person is David Norton, an employee of East Midlands Trains, and we have him to thank for today.
"We are extremely grateful to East Midlands Trains for the naming of a train X24 Expeditious.
"The naming of this train will not only provide a fitting reminder for future generations, but also recognition for Marshall & Sons in Gainsborough, who built her and the brave men that manned her."
Serving submariners and sailors from RAF Waddington also attended the event.
Chief Petty Officer David Bathgate from RAF Waddington commented: "It is an honour to represent the Royal Navy at the naming ceremony of train X24 Expeditious.
"X24 is the only remaining X-Craft midget submarine which served during the Second World War and she is displayed with great pride at the Royal Navy Submarine Museum in Gosport.
"It is humbling to have been invited to this naming ceremony representing not only today's Royal Navy submariners, but honouring the memory of the incredibly brave men who put to sea in these small craft."