May 16, 2014 10.36 am
This story is over 91 months old
Lincoln makes 'urgent case' for better trains to London
Rail links needed: Lincoln business leaders and politicians made their case for better rail links to the bidders of the East Coast franchise.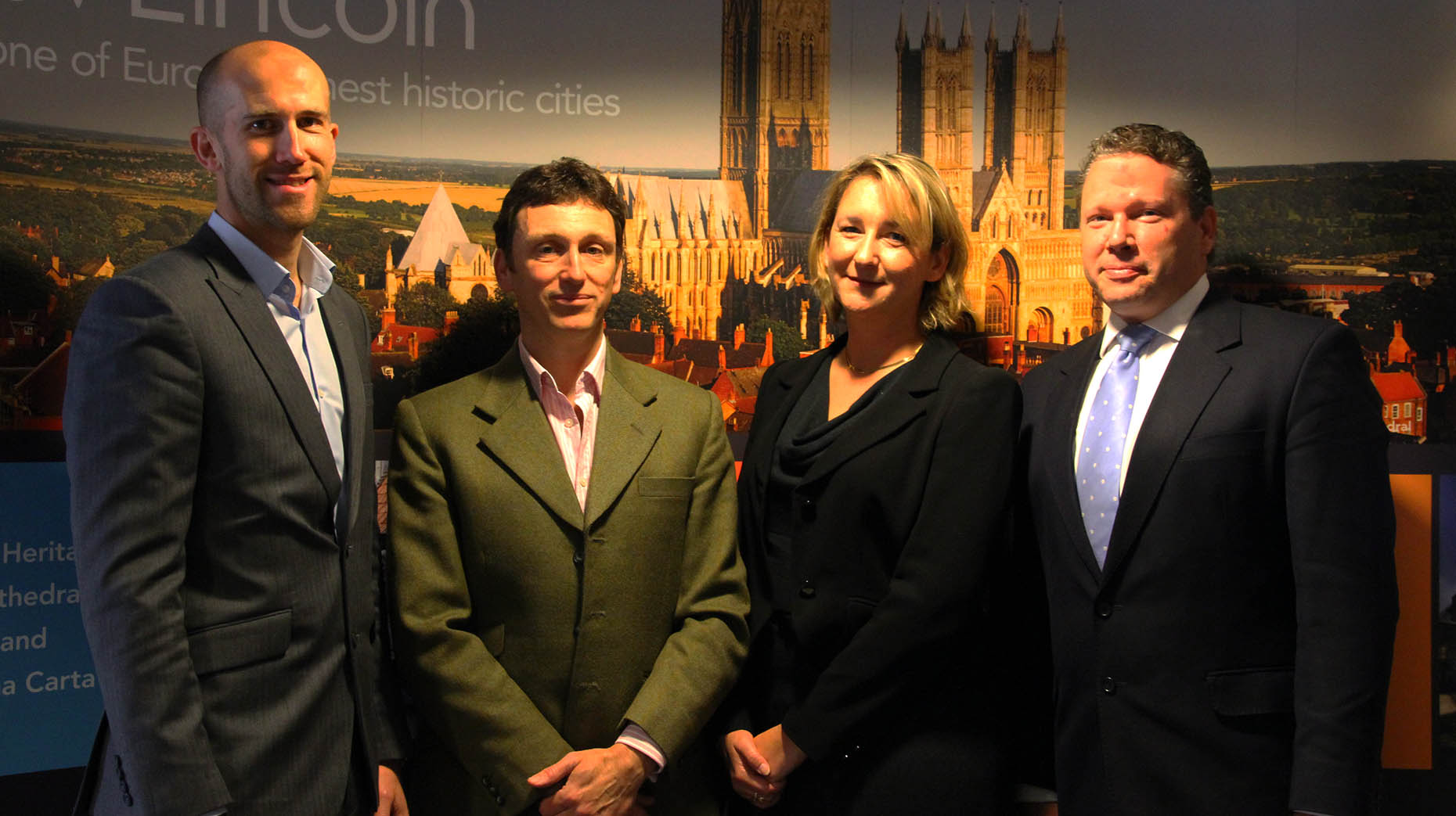 Lincoln business representatives and politicians have made their plea to the bidders of the East Coast rail franchise for better city links to and from London.
The meeting with the three bidding firms took place at the DoubleTree by Hilton hotel on May 16. It was led by Lincoln MP Karl McCartney and President of the Lincoln Area Chamber of Commerce Mark Hollingsworth.
The three firms in the running for the franchise are East Coast Trains Limited, a joint bid from Eurostar East Coast Limited and Keolis, and Inter City Railways Limited who are owned by Stagecoach and Virgin.
The Department of Transport is expected to reveal the preferred bidder in November 2014.
Lincolnshire Chamber of Commerce are asking Lincoln residents to get involved using '#LincolnToLondon' on Twitter. Tweeters are being asked to share their experiences of train services to and from the city and make their case for why better links are needed. The best post will be rewarded with train tickets to London.
President for the Lincoln area of the Chamber of Commerce Mark Hollingworth said: "It's a great step today to have the opportunity to tell the bidders how great Lincoln is, and I'm really optimistic that they are going to put regular trains to London from Lincoln in under two hours.
"The key point we are making is the growth in the city makes Lincoln one of the UK's fastest growing cities, but also in terms of the visitors economy we are under performing in comparison.
"We are not on the business or visitors map because we don't have direct train links.
"There is also a big bid by the City of Lincoln Council to central government for a transport hub and a thousand-space car park behind Lincoln Central Station.
"If the rail services weren't improved I think we would really struggle. Lincoln is growing rapidly and it needs them now, not five or six years down the line. This is an urgent case."
Putting Lincoln on the map
Elly Sample, the Director of Communications, Development and Marketing at the University if Lincoln added: "What I want to get across is the fact that the demand is already here.
"There are 14,000 students in Lincoln, there are 78,000 alumni of the university from all around the world and when they visit for events and celebrate graduations the Lincoln grid is jammed.
"Everyone comes to Lincoln by car because they can't get the train times and the road systems and parking can't cope.
"In a recent survey taken from our university applicants people said they didn't choose to come to Lincoln for two reasons: They didn't know where is was, and they couldn't easily travel by train. That's not good enough."
Lincoln MP Karl McCartney added: "It's been a long road. Even before I moved to Lincoln I knew that transport was a very important issue.
"We would love to emulate the kind of service that is now available from Chester. Commuters used to have to change at Crew in the same way Lincoln commuters have to change at Newark.
"Now they have an hourly service to London and Chester's economy has come on leaps and bounds.
"Here in Lincoln we have expanding educational hubs, lots of young entrepreneurial businesses and some very well established companies that have inward visitors. Bringing relations to Lincoln has got to be a bonus to our city.
"Another big decider is the impact on tourism. There will be people who don't come to Lincoln because they can't get the travel times they need."