May 23, 2014 11.44 am
This story is over 91 months old
New heart device used for first time at Lincoln hospital
First for Lincolnshire: A patient in Lincoln became the first in the county to receive a new heart monitoring device.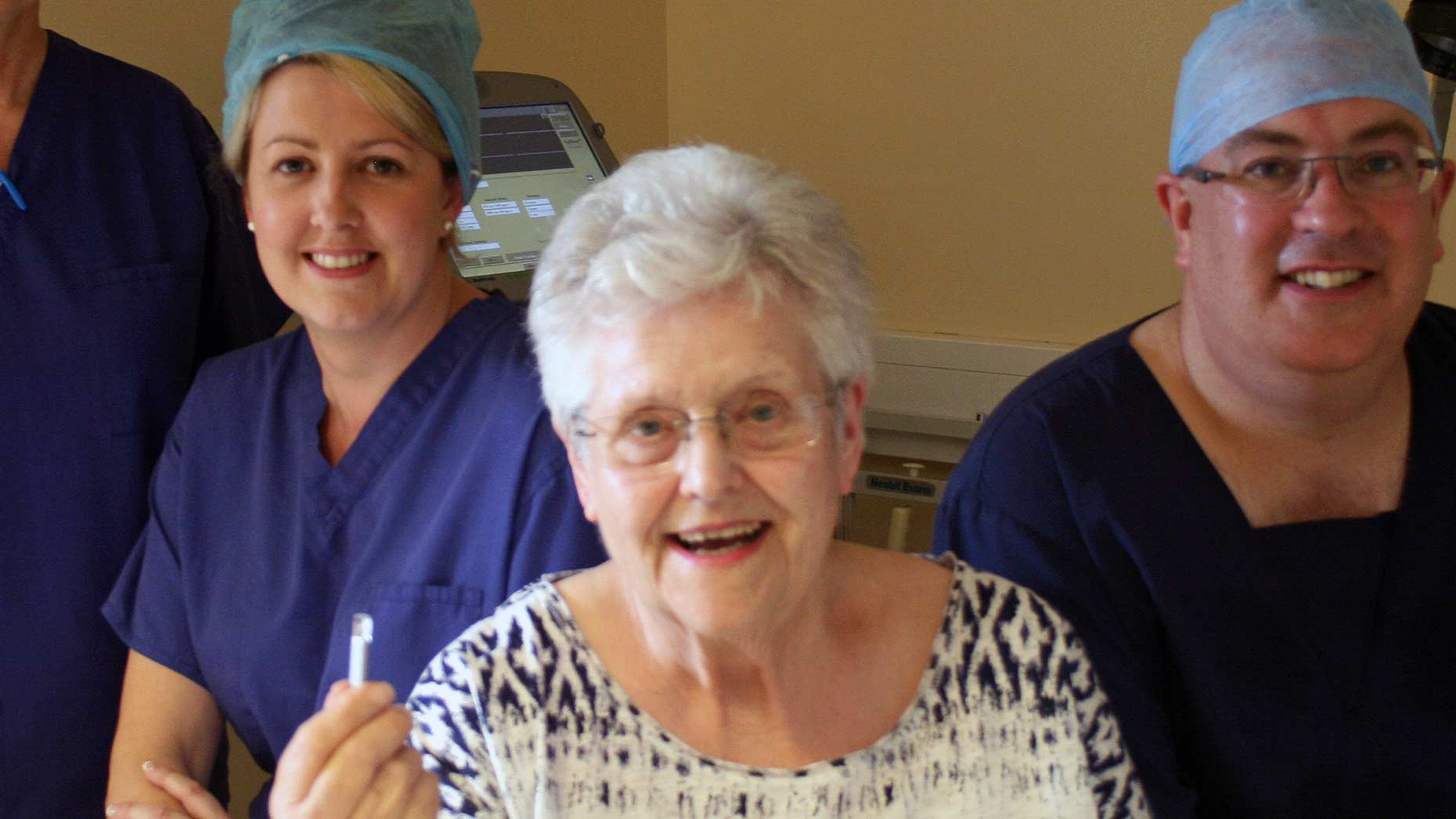 A new heart device to monitor a patient's heart has been fitted for the first time in the county at Lincoln County Hospital.
Joan Smith became the first patient in Lincolnshire to have the new heart device fitted.
Presently patients undergo an implantation procedure that can take up to 45 minutes, and then attend hospital for their device to be monitored.
However, the new device can be injected into the chest with local anaesthetic, taking around 15 minutes.
The technique has several advantages, including less pain and discomfort for the patient, smaller scars and a shorter hospital stays.
For the past five years, Lincolnshire Heart Centre (LHC) in the city hospital has been implanting a small computer into a patient's chest that monitors the heart continuously.
The technology is known as an Implantable Loop Recorder (ILR) and is used to monitor patients who have had a stroke, unexplained loss of consciousness or palpitations.
The new technique is performed by Alun Roebuck, Consultant Nurse for Cardiology.
Alun Roebuck said: "These new devices allow us to monitor patients hearts remotely via the mobile phone network.
"This is a major advantage in a rural county like Lincolnshire. It will mean fewer trips to hospital and earlier identification of serious heart rhythm abnormalities.
"It will also reduce carbon emissions so is also better for the environment."