May 31, 2014 8.29 pm
This story is over 95 months old
Red Arrows return home after first display of 50th season
Surprise flypast: After a month of training in Cyprus and their first display of the seasons, the Red Arrows are back at their home base at RAF Scampton near Lincoln.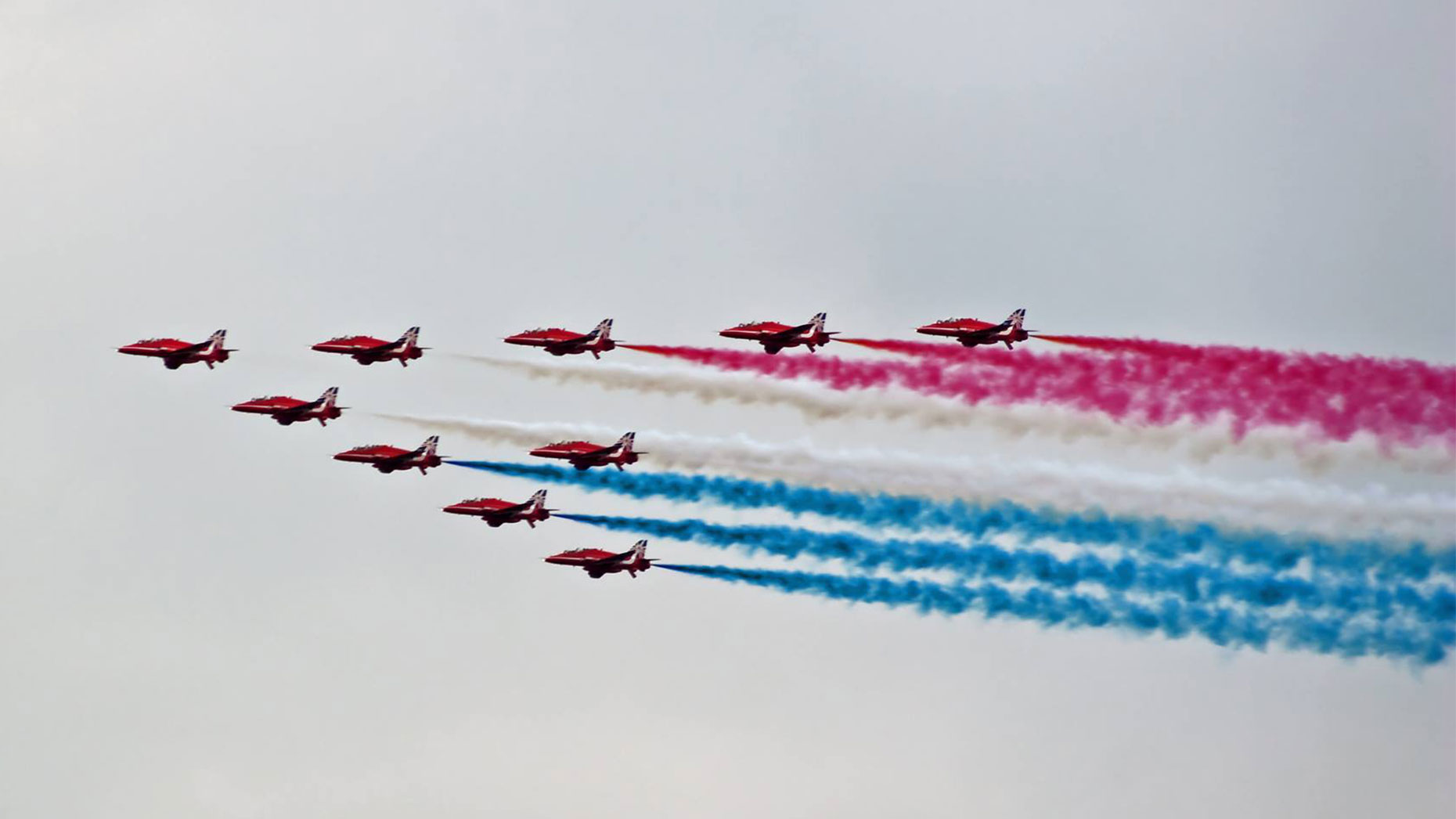 The Red Arrows are back at their home base at RAF Scampton near Lincoln.
After a month training in Cyprus, the team performed their first display of their 50th season in Falmouth, Cornwall on Saturday, May 31, to coincide with the Pendennis Cup.
Before landing at RAF Scampton in the evening, the Red Arrows surprised Lincoln with a flypast marking their arrival home.
The team was formally awarded its 2014 Public Display Authority (PDA) on Tuesday, after months of intensive preparation by its pilots, engineers and support staff.
Following the approval, the Red Arrows pilots were allowed to change from their green coveralls used during training, into their iconic red flying suits, which are worn during the season.
The team's engineers and support staff, who number more than 100, also changed their coveralls following PDA into their royal blue flying suits.
Highlights of the 50th season, which runs until the end of September, include special celebrations at major airshows, such as at the Royal International Air Tattoo, in Gloucestershire, in July, where the Red Arrows will be the central theme.
The Red Arrows will also perform home at the RAF Waddington International Airshow on July 5 and 6.
The milestone season is also being marked with a fresh look for the team's BAE Systems Hawk jets. A new Union flag tailfin was unveiled on the aircraft in February, in a show of best of British.