May 6, 2014 10.43 am
This story is over 87 months old
Report finds 2.7% drop in Lincolnshire crime rates
Safer streets: Police in Lincolnshire have been praised by the PCC after a drop in crime crime rates for the year.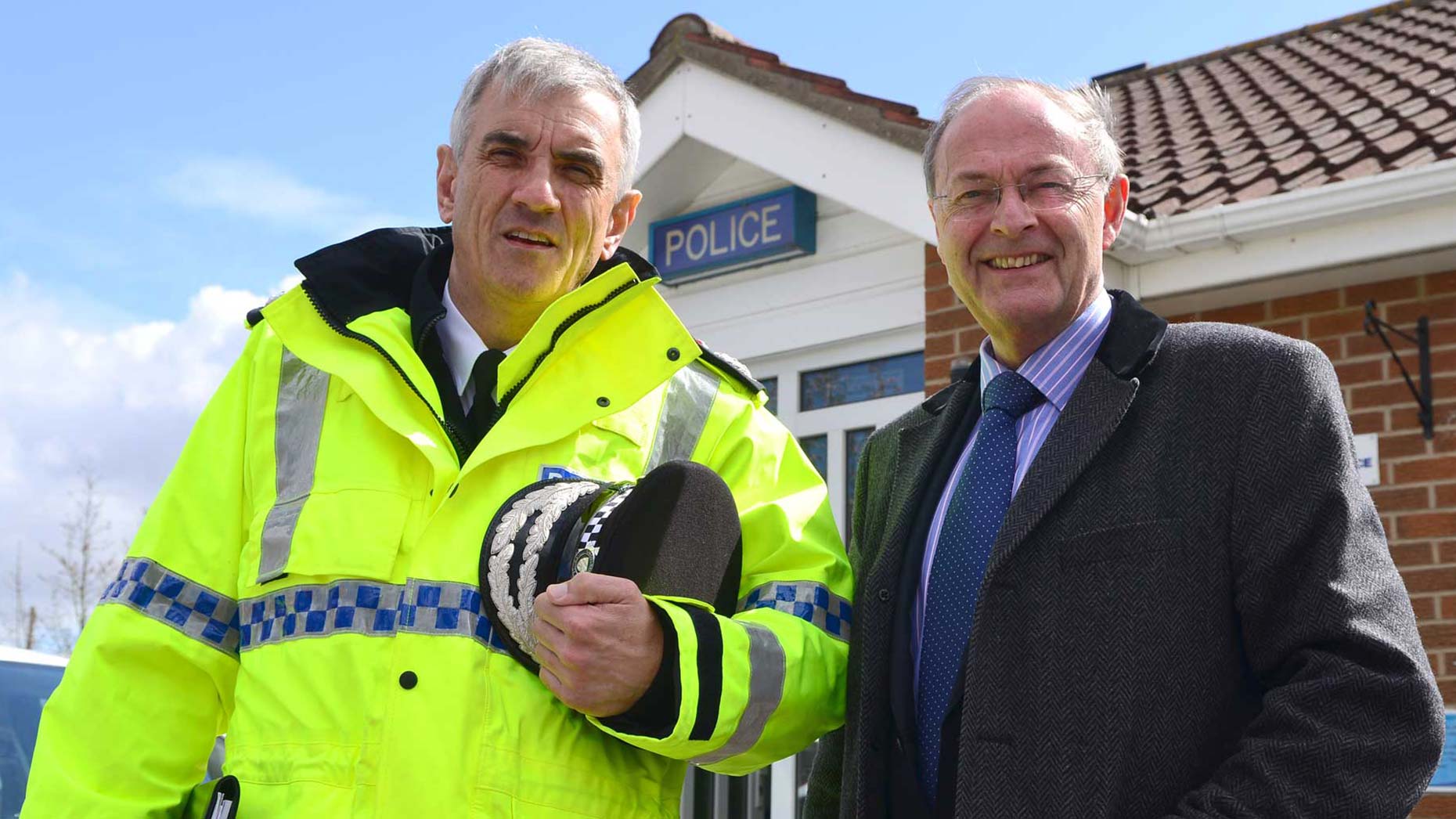 Lincolnshire's Police and Crime Commissioner (PCC) is praising police staff after a 2.7% reduction in crime.
The figure comes from the latest performance figures, ending March 31, 2014.
It found that in the last reporting year, crime rates dropped by 2.7%.
This means there were 256 fewer victims of burglary, 195 fewer victims of violence which involved injury and 4,850 fewer victims of anti-social behaviour.
The latest Crime Survey for England and Wales which found that 71% of people said they had confidence in Lincolnshire Police, while the local rolling survey found just over 80% portrayed confidence.
PCC Alan Hardwick put the figures down to hard work by Lincolnshire Police employees and retaining frontline staff.
He said: "To that end I have pledged to maintain the current numbers of officers so that we can continue directing our efforts to reduce crime and being there when people need us.
"The end of year statistics provide evidence of our successes so far and we will continue to strive to achieve and serve and provide best value for money for the people of Lincolnshire."
More crimes resolved
Assistant Chief Constable Lee Freeman feels the results translate to thousands of fewer victims in the county.
He said: "The headlines we can extract from the detail of last year's performance figures are the reductions in the number of victims and the continued improving trend in both satisfaction and the confidence levels the public have in us.
"When you consider the significant reduction of 14% in overall crime in 2012-2013, this continued reduction is good news for Lincolnshire and an indication that the force, our partners and local communities continue to work together to make Lincolnshire one of the safest counties to live, work or visit."
"It's even better news when you look at the cumulative effect since 2011 – 9,000 fewer victims of crime which include 600 fewer burglary victims, 568 fewer victims of violence (with injury) and a total of 15,798 fewer victims of anti-social behaviour."
He added: "Just over 31% of crime was resolved during the year, which was a slight increase over the previous year. 47% of violence offences involving an injury, were resolved.
"However, for several years now we have moved away from being 'target driven' as far as crime resolutions are concerned with the emphasis and effort on providing a high quality investigation and service to victims where crimes do occur and also looking at how we can prevent crimes happening in the first place."