June 17, 2014 3.00 pm
This story is over 90 months old
Lincoln accountant to cycle 100 miles on a hirebike
Rental biking: A local accountant will be cycling 100 miles for charity on a Lincoln hire bike.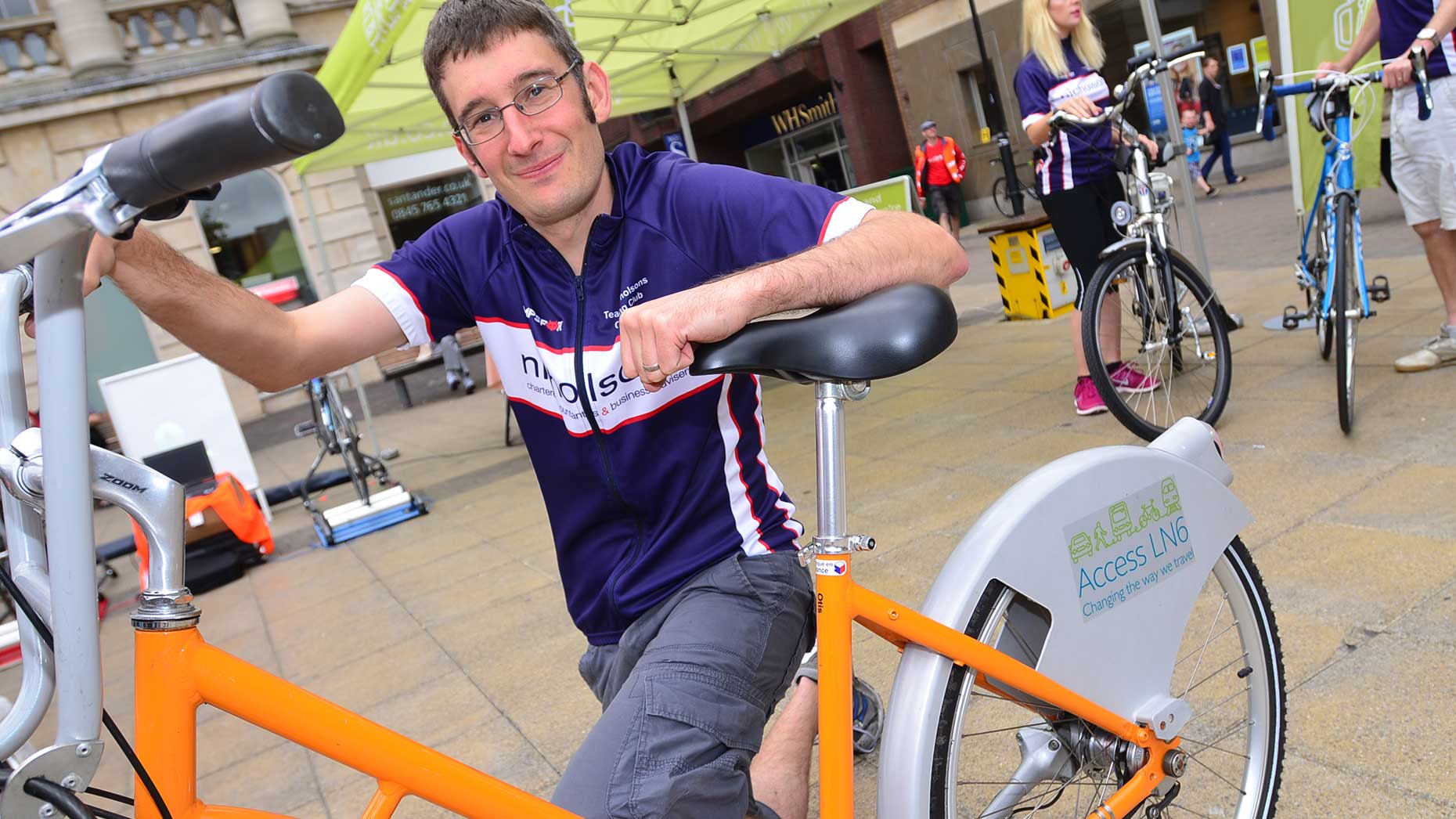 A Lincoln businessman is looking to cycle 100 miles from the city to Chapel St. Leonards and back for charity — with a hirebike.
Simon Hall, an employee at Nicholsons Chartered Accountants in Hykeham, will take on the Castle to Coast to Castle (C2C2C) charity bike ride on one of the orange Access LN6 rental bikes.
C2C2C, happening this year on June 26, is organised by cyclists from four businesses in Lincoln.
Now, 350 people have registered for this year's ride, which raises money for Cyclists Fighting Cancer and Different Strokes, although cyclists also support their own charities too.
Last year, 254 cyclists in the event raised over £15,000.
Simon said: "Our cycling group had been talking about how we could promote the cycling club and activities and in particular raise the profile of our weekly rides from the office.
"We wanted to come up with an idea that would promote leisurely riding which is a key value of our club and riding the 100 miles on a hirebike seemed to fit the bill."
Access LN6 supported Simon Hall by giving Nicholsons hirebike credit for his training.
Councillor Richard Davies, Executive Councillor for Highways and Transportation at Lincolnshire County Council, said: "We've been working with Nicholsons for the past six months and were delighted when Simon told us about his plans to complete the C2C2C ride on a hirebike.
"We are really pleased to be able to support Nicholsons in preparing for the challenge and wish them the best of luck for the ride."
Jack O'Hern from Wright Vigar is one of the organisers. He added: "Unfortunately too much time sitting in an office makes us all candidates for an early visit to the hospital, so we had the idea of organising a bike ride for the business community to train for, and also have a bit of fun, whilst avoiding the ills of a sedentary lifestyle.
"I think the hirebike idea of Simon's is a great idea – exactly in the spirit of C2C2C."