July 30, 2014 5.18 pm
This story is over 89 months old
Man gets £800 fly-tipping fine 'after collectors dumped load'
Check your collector: A man has been fined £800 after household waste he cleared was dumped on a roadside by a "mobile scrap collector" he hired.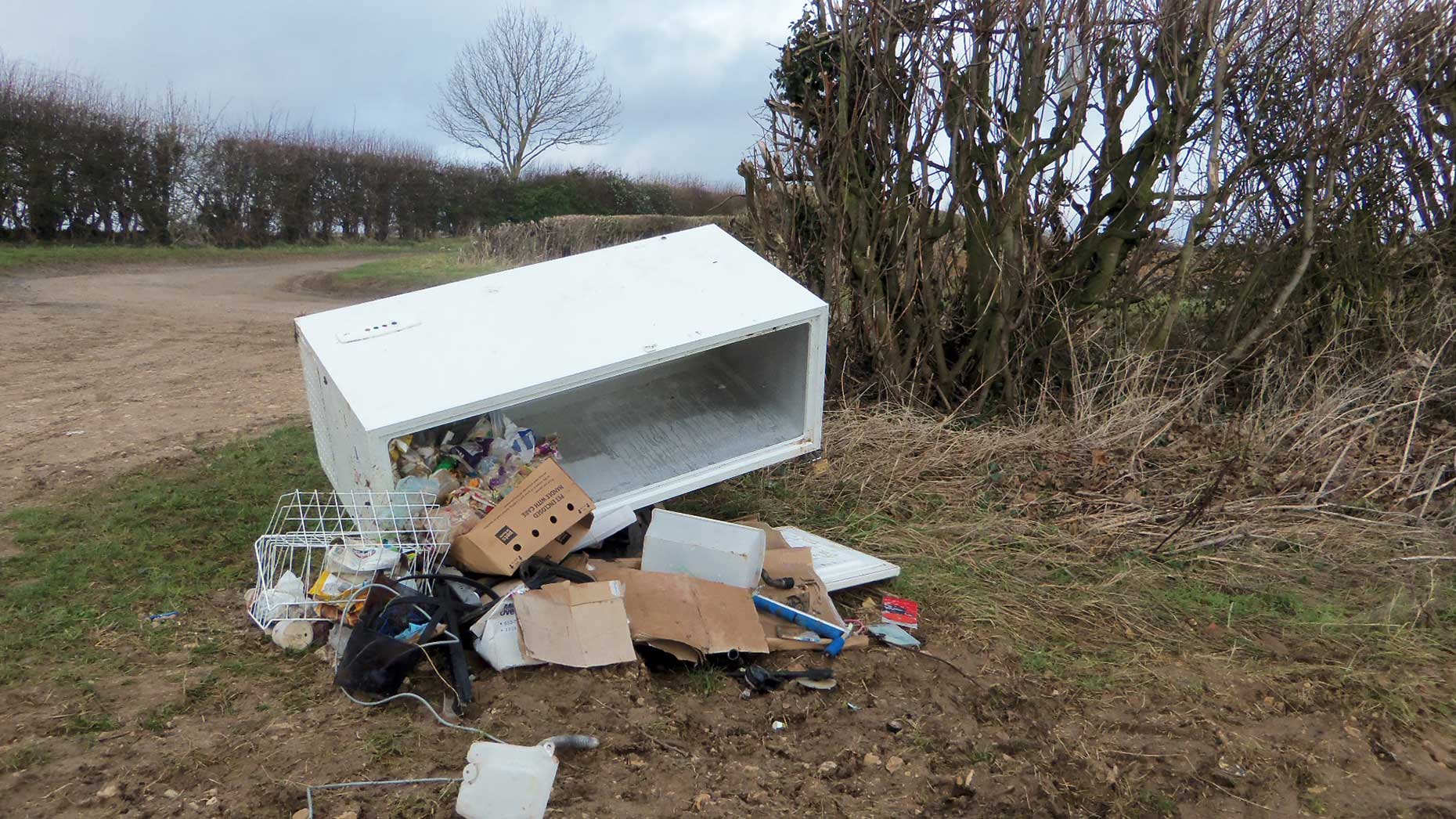 A Branston man has been ordered to pay out over £800 in court fees after household waste he cleared from his mother's house was dumped on a roadside by a "mobile scrap collector" he said he hired.
Ryan Barnett was entrusted with clearing his mother's garage on Magnolia Close in Branston while she was on holiday in February 2014.
After clearing a quantity of household waste, Barnett hired a scrap dealer at a cost of £40, but failed to take any details or take steps to check credentials.
Meanwhile, North Kesteven District Council environmental health officers responded to a number of reports of fly-tip at Hall Lane, Folly Lane and Barn Lane in Branston.
Officers found a large freezer with food waste, household items, a number of refuse sacks and items relating to the property on Magnolia Close.
Through checks, they spoke to the householder who advised that her son Ryan Barnett was responsible for clearing the waste.
Ryan appeared at Lincoln Magistrates Court on July 21, and pleaded guilty to failing to check authorisation to transport the waste, contrary to section 34(2a) environmental Protection Act 1990.
The act stipulates that: "It shall be the duty of the occupier of any domestic property to take all such measures available to him as are reasonable in the circumstances to secure that any transfer by him of household waste produced on the property is only to an authorised person or to a person for authorised transport purposes."
He accepted that all of the waste apart from two items was from his mother's house and said he had given it to a mobile scrap collector.
Barnett was fined £300, ordered to pay £500 in costs and a victim surcharge of £30.
NKDC has not been able to trace the person directly responsible for the dumping.
Cllr Richard Wright, NKDC's Executive Board Member responsible for waste services and enforcement, said: "This case highlights the importance of making sure you know who it is you are using to take your waste as you can't always be sure that people will do as they say they will.
"A much cheaper course of action would have been to make use of the comprehensive range of services we offer to help residents dispose of their waste safely, securely and with confidence."
NKDC's Bulky Waste Collection Service where removal of up to three large items, such as mattresses, TVs, appliances, carpets and furniture costs £11, or £22 for up to six.