Pilates offered to Lincoln breast cancer patients after £3.6k donation
Thinking pink: Lincoln women with breast cancer will be offered at least three years of free Pilates classes after a generous donation.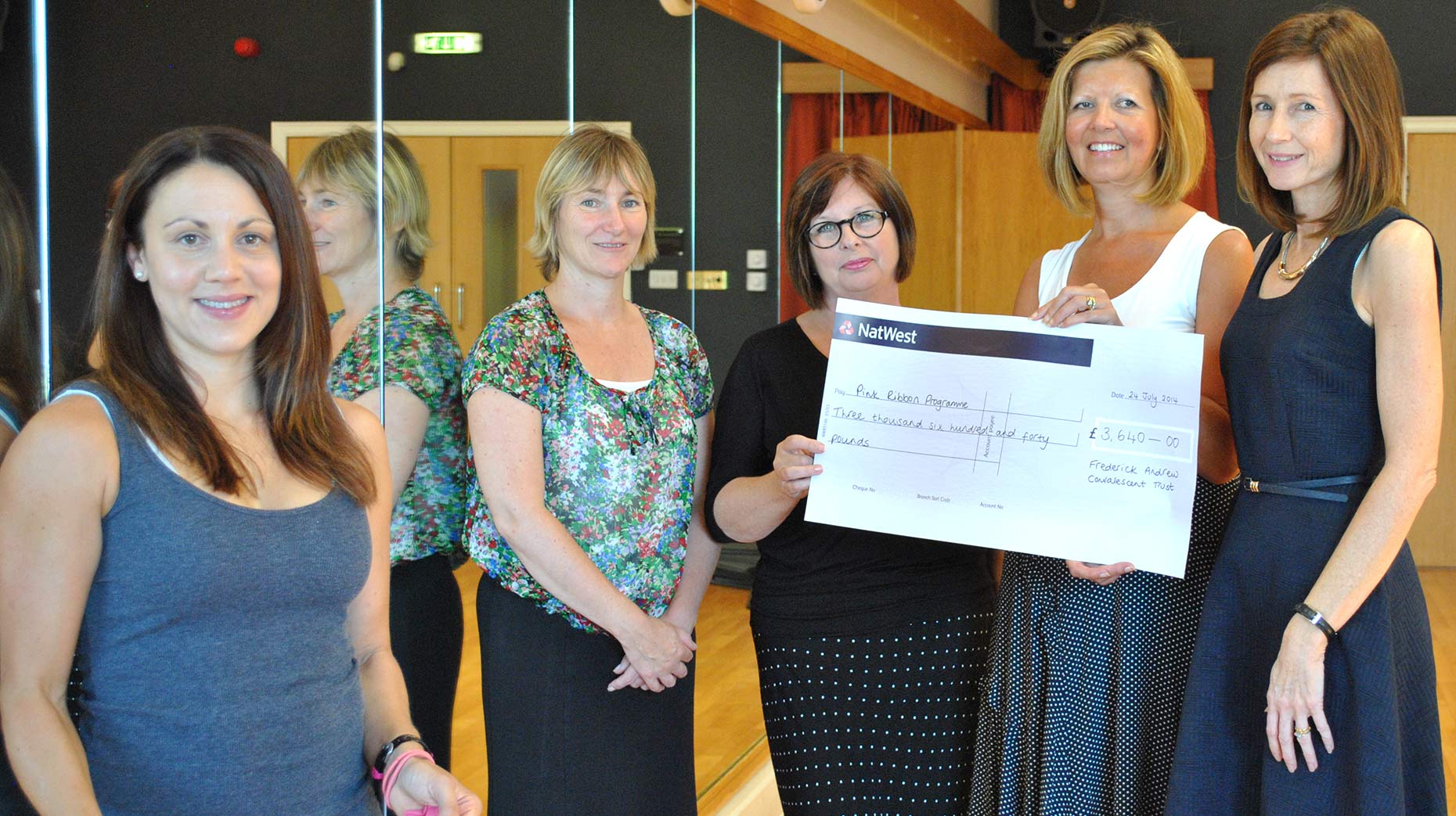 Lincoln residents with breast cancer will be offered at least three years of free Pilates classes after a donation of £3,640 from a local solicitors' trust.
The Frederick Andrew Convalescent Trust was set up in 1916 after the death of Andrew & Co founding partner Fredrick Andrew.
Three annual donations will be made to Lincoln Breast Unit's Pink Ribbon Programme to fund courses at David Lloyd Lincoln.
The six-week Pink Ribbon Programme consists of 12 classes based on elements and principles of Pilates.
Women are referred to the programme by the Macmillan breast care nurses at Lincoln County Hospital.
Physiotherapist and Pink Ribbon Programme instructor Jess Covely said: "After surgery many of the women lose some mobility in the upper part of their bodies, particularly around their arms and shoulders, because of scar tissue.
"Regular exercise helps the women to stretch out scar tissue, allowing them to regain proper mobility and flexibility around affected areas post-operation."
Breast cancer sufferer Ann Gallivan said: "The exercises alleviated the post-operation and post-radiotherapy discomfort and greatly helped to rebuild my strength and mobility.
"What can't be measured was the positive effect of meeting other women who had been through breast cancer surgery; we were all at a similar stage of treatment and sharing our experiences definitely helped with our recovery."
Ruth Lamb, Chairman of the board of trustees at FACT, added: "I am delighted we are able to support this worthwhile local initiative for women who are recovering or suffering from breast cancer.
"FACT provides financial support to help women who are working or retired to recover from an illness, injury or surgery, so this programme fits our criteria perfectly."