Jade Etherington to receive special honours at Lincoln graduation
Lincoln star honoured: Visually impaired ski racer Jade Etherington will receive an honorary fellowship from Bishop Grosseteste University.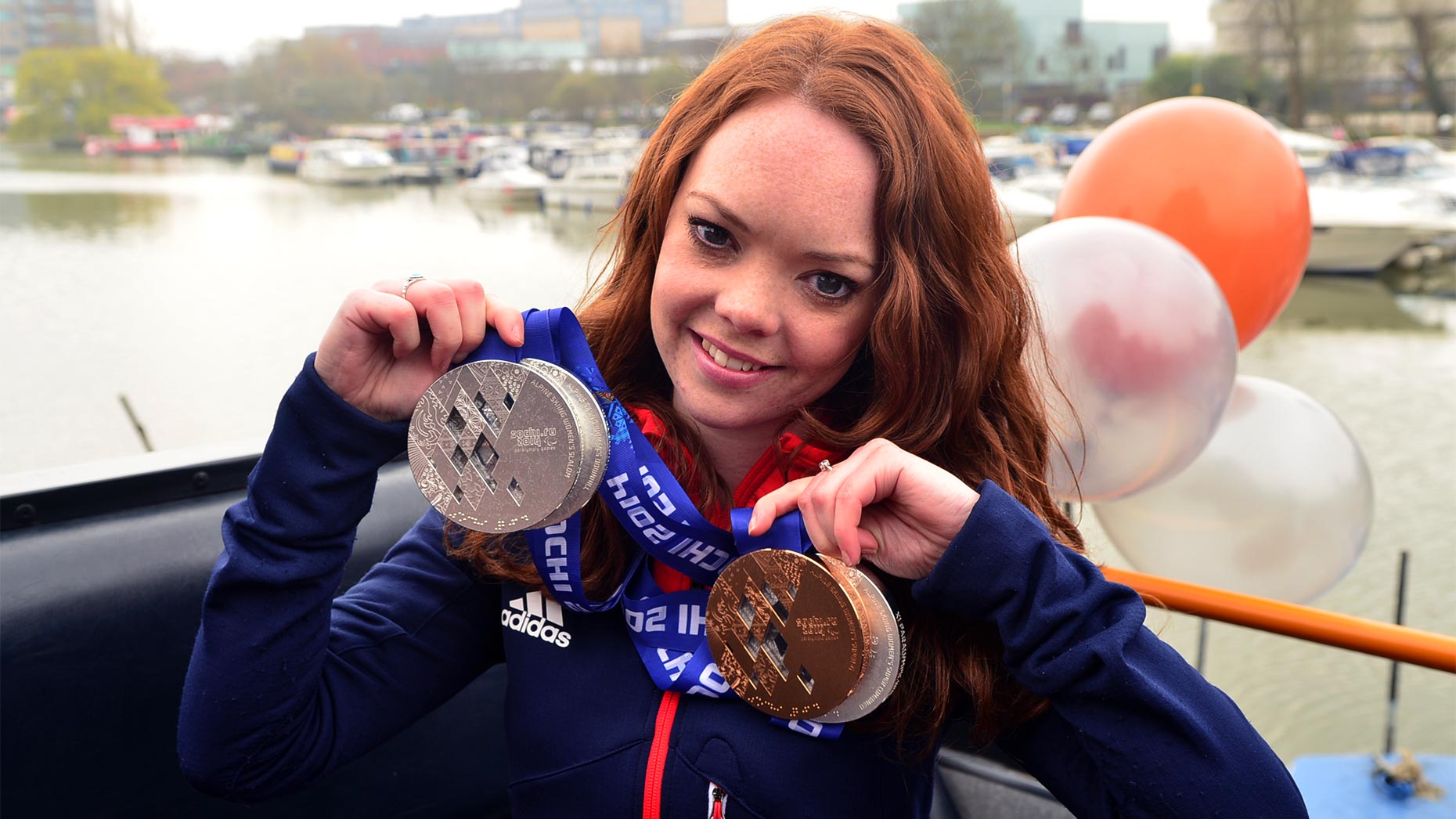 Visually impaired ski racer Jade Etherington made history when she took to the slopes in Sochi, and to mark her achievements she will receive an honorary fellowship from Bishop Grosseteste University.
Jade, who graduated from the same university two years ago with a degree in Education Studies and Geography, won three silver medals and one bronze at the 2014 Winter Paralympic Games.
Jade will join around 850 Bishop Grosseteste students receiving their degrees from at Lincoln Cathedral on Wednesday, July 23.
Haydn Beeken, who was Chair of BGU's University Council for eight years until 2013, will also receive an honorary fellowship.
Also accepting special honours on the day will be Professor Muriel Robinson OBE DL, who retired as the university's Vice Chancellor in April 2013; Ursula Lidbetter MBE DL, Chief Executive of the Lincolnshire Co-operative and Chair of the Greater Lincolnshire Local Enterprise Partnership, and Dr Tim Lomas, formerly Principal School Improvement Advisor in Lincolnshire.
All three will become honorary graduates of the university.
There will be three ceremonies on the day: at 10.15am, 2.30pm and 7.15pm. Dr Lomas will receive his honorary degree in the morning ceremony, Professor Robinson will be honoured during the afternoon ceremony and Ms Lidbetter will receive her degree in the evening ceremony.
Jade Etherington will receive her fellowship at 2.30pm and Haydn Beeken will receive his fellowship at 7.15pm.
Reverend Professor Peter Neil, Vice Chancellor of Bishop Grosseteste University, said: "Graduation day is of course the highlight of the university year and we look forward to celebrating a wonderful day in a spectacular setting with our graduands, their friends and their families.
"We are also proud to be able to recognise the achievements of five people who stand as inspirational role models for our graduating students."