July 9, 2014 12.05 pm
This story is over 89 months old
Lincoln hire bikes hit 1k rentals milestone
On your bike: More than 1,000 hire bikes have been rented by around 900 people since the launch of the scheme last year.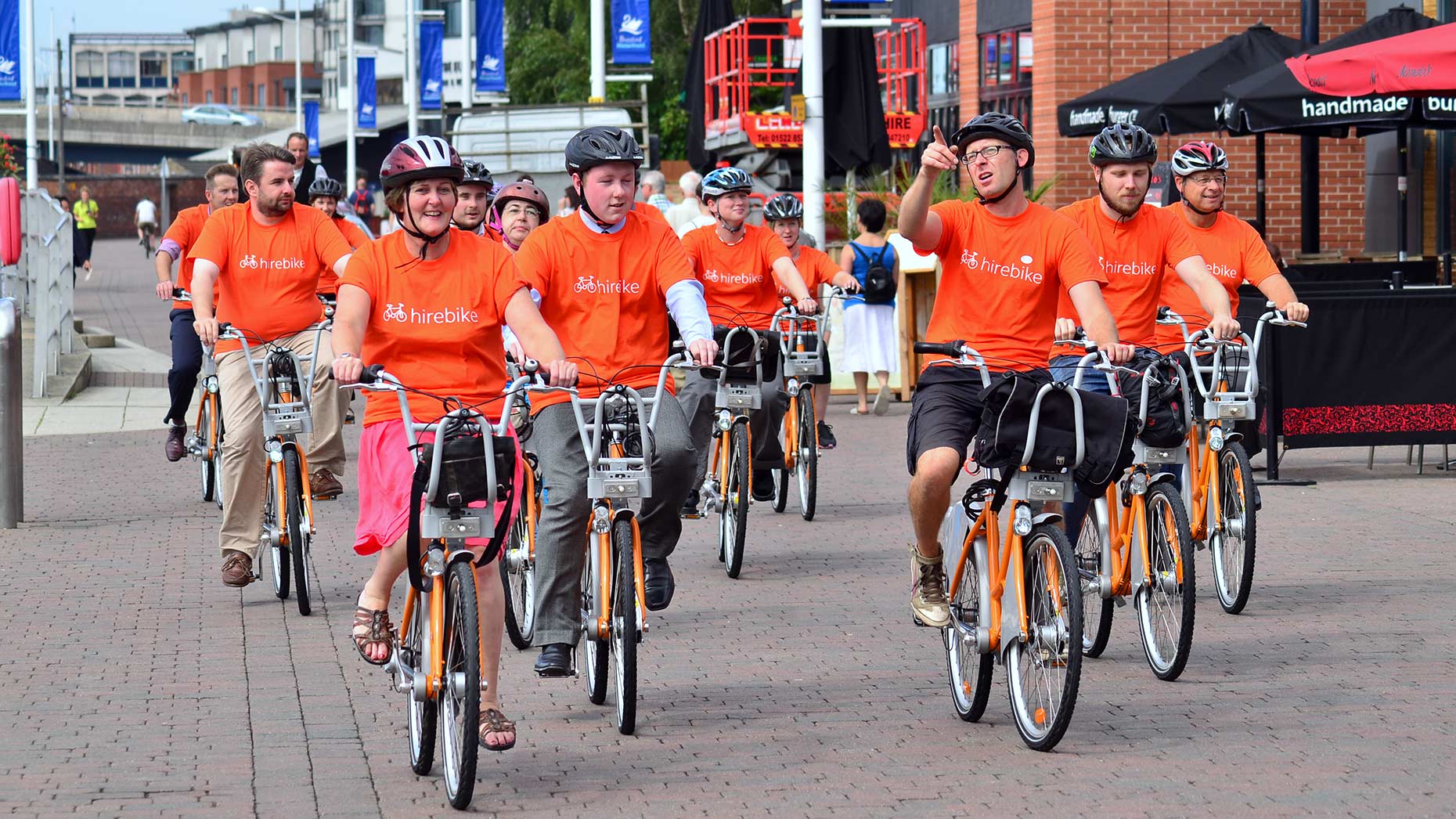 More than 1,000 hire bikes have been rented by around 900 people since the launch of Lincolnshire County Council's Hirebike scheme through the Access LN6 programme.
The most popular out of the eight stations is the Brayford, with almost half of all rentals being taken to or from this station. This is followed by Birchwood Avenue, Newark Road and Lincoln train station.
Most individuals use the bikes for between 30 and 90 minutes, from 12.00noon to 3.00pm. The scheme was launched in August 2013.
Sheren Roche from the Lincoln Study Centre was the 1000 hirebike user. She teaches English as a second language for locally employed workers or students.
She said: "I was tutoring a German girl who lived near the Birchwood and it was just so easy to pick up a hirebike and go on a lovely tour around the area, stop off at Boultham Park for an ice cream and improve her vocabulary along the way.
"From first gear to break and wait for the green man, it was a real lesson for both of us. Now I recommend it to all my students who might not have their own transport as a great way to see the local area."
Hirebike was funded through Access LN6 at Lincolnshire County Council which aims to improve sustainable transport options throughout Lincoln.
Councillor Richard Davies, Executive Councillor for Highways and Transportation, said: "Hirebike is a huge success for Lincoln, and we're delighted that so many people are using the scheme.
"Not only does hirebike allow residents to access bikes 24 hours a day, 7 days a week, it also encourages tourists to explore the city on two wheels."
Lincolnshire County Council is currently looking at expanding the scheme and will be installing an additional six hirebike stations across the city this summer.
Once registered to become a member, either online or over the phone, individuals can rent a bike from any of the stations, and return to any other station. It is free for the first 30 minutes of every rental, £1 per hour after that and capped at £4 for a full day rental. More details on the Hirebike Lincoln website.