July 24, 2014 9.59 am
This story is over 89 months old
MP Karl McCartney pitches Lincoln potential to John Lewis
More big brands: Lincoln MP Karl McCartney is paving the way for John Lewis to potentially open a store in the city, improving the retail offer.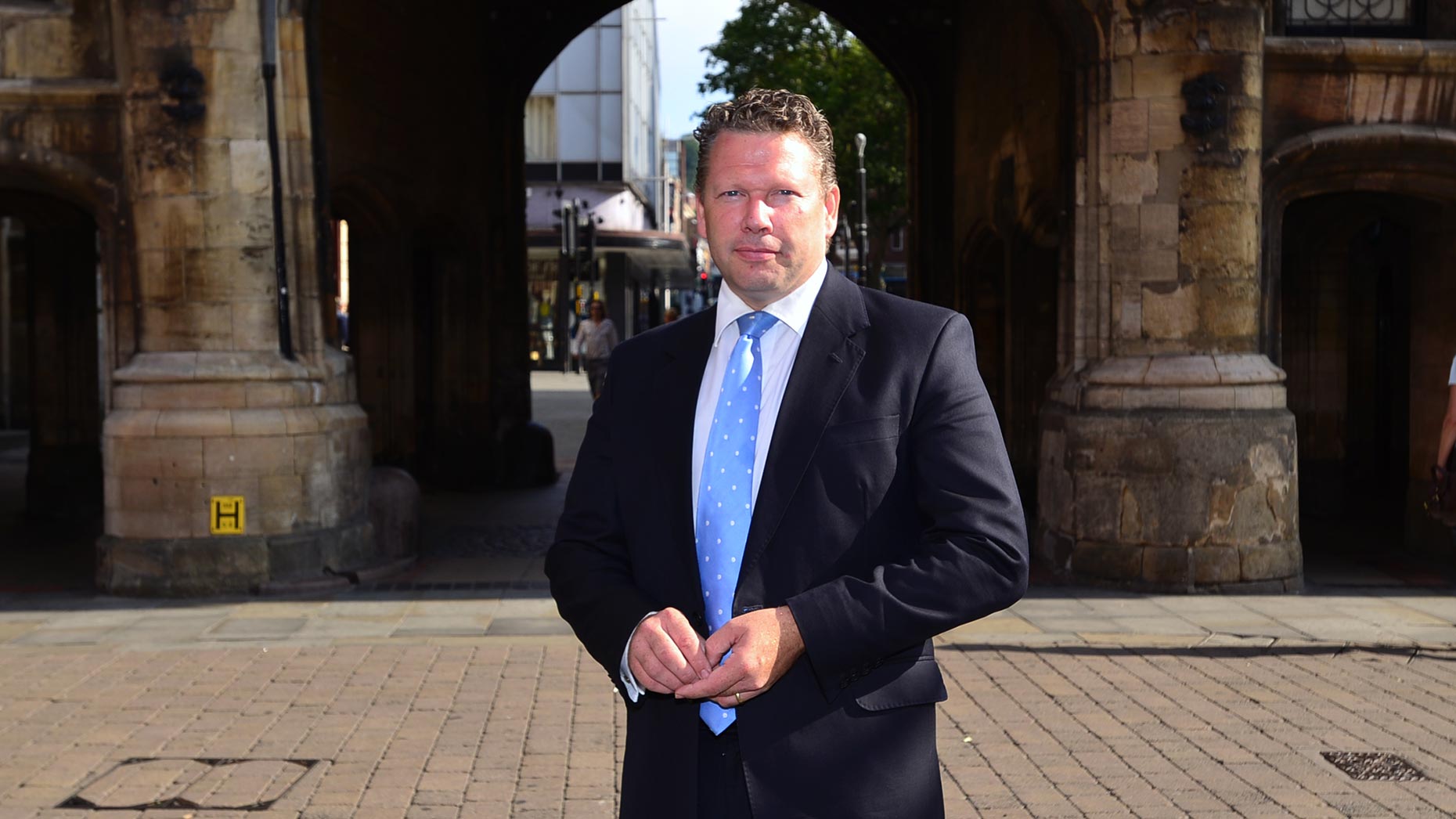 City officials, Lincoln councillors and business groups are meeting John Lewis Partnership with the aim of bringing the department store to the city.
Lincoln MP Karl McCartney invited the Acquisition and Development Manager at John Lewis Partnership, Andrew Mills, to showcase the city's retail potential.
He will be meeting with senior representatives of Lincolnshire County Council, North Kesteven District Council, the City of Lincoln Council, Lincoln BIG, the University of Lincoln, Lincolnshire Chamber of Commerce, Lincolnshire Co-operative and the Greater Lincolnshire Local Enterprise Partnership.
The group is touring the Brayford Pool area, Waterside Shopping Centre, Lindongate [Bus Station/Co-op] and the Cornhill quarter.
Karl McCartney has been in talks with John Lewis for around two years and says he would like to see more brand-name stores come to the city.
He said: "Personally, I would love to see a John Lewis store in Lincoln. Although there are numerous obstacles and difficulties to overcome before that might become a reality.
"As the Member of Parliament for the City of Lincoln, I want to do all I can to encourage the growth of our beautiful city and encourage businesses to see the considerable potential of Lincoln.
"Lincoln has one of the largest Sainsbury's stores in the country, but we don't have a John Lewis.
"I've had various conversations with people at John Lewis, including Andrew Mills, and we've had a number of meetings as well, the latest one down in Westminster.
"We're talking to Banks Long & Co Chartered Surveyors and Ursula Lidbetter from Lincolnshire Co-operative, who are leading on the Lindongate proposals and are looking for an anchor tenant, which would be a great fit for John Lewis.
"We want to have a great retail offer in Lincoln, and having a John Lewis here would be an absolute bonus.
"We have had a lot of new stores coming to Lincoln. Jack Wills, as recently mentioned, and H&M and Next in the revamped Waterside Shopping Centre, which is absolutely brilliant.
"But I know that there are others as well interested: Superdry, Cotswold Outdoor, White Company, White Stuff, Schuch, Ecko, to name just a few well-known brands that are already looking at Lincoln.
"But I think if John Lewis were to put a marker down and have a store here in the city, I think you'll get people like Zara and Urban Outfitters looking at having a store in the centre of the thriving city that is Lincoln."