July 30, 2014 12.20 pm
This story is over 89 months old
Owners needed for puppy farmed Lincoln dog litter
Room for one more?: Roxy the Lincoln rescue dog is recovering from her fourth litter and volunteers are looking for owners for her puppies.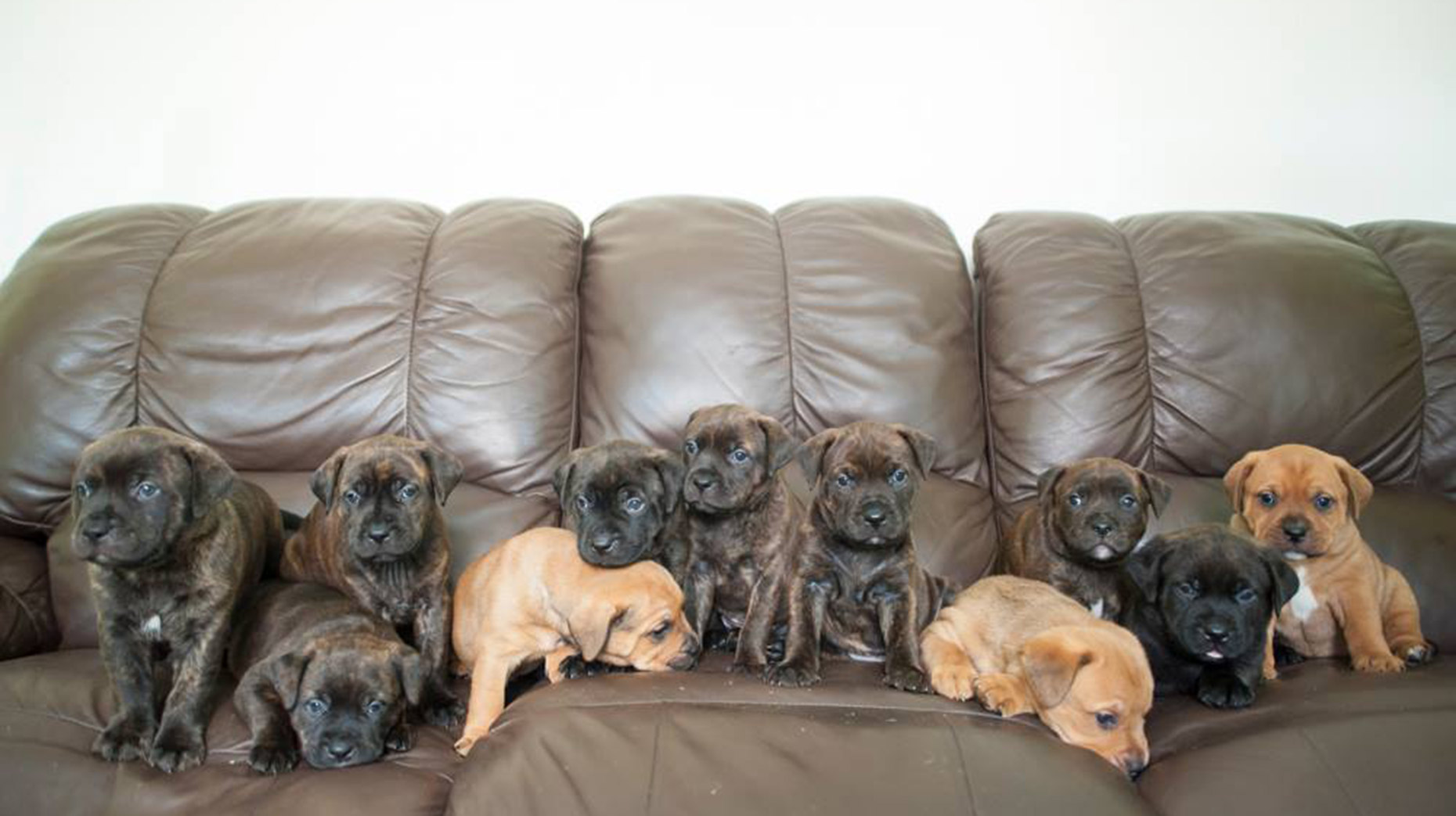 You may remember Roxy the rescued Staffordshire Bull Terrier who gave birth to 11 surprise puppies after being picked up by a Lincoln dog rescue.
Now, the search is on to find owners for her five remaining 7-week-old puppies.
Roxy the staffy cross boxer/French mastiff was rescued by Bullies in Need (BIN) after she had been over-bred by a number of previous owners.
Staff at the dog rescue then got a shock when the bitch, already mother to three litters, gave birth to her fourth.
As a result of the litters, Roxy's health had deteriorated and was at risk of lasting issues.
BINS volunteer Sally Turzanski said: "Roxy is doing absolutely great and is going to an amazing home once shes been spayed.
"She has gained 2kg in a week which is amazing and now looks like a dog rather than a walking skeleton!
Six puppies have been reserved for collection on August 5 and volunteers are hoping to find loving homes for the remaining puppies.
They are brindle coloured staffy cross breeds and staff are unsure about the breed of the father.
We need homes
Baloo (male) is the only 'fluffy' pup out of the litter.
Volunteers describe him as being very confident, playful and cuddly and could live with children and other animals.
---
Yasmin (female) is quite reserved compared to some of her brothers and sisters, but loves a good play.
Volunteers say she will be a medium size dog and if she's anything like a typical bull breed "she will have a stubborn streak in her, but will be very loving and loyal too".
---
Lucy (female) is very playful and very sociable, although compared to some of her litter mates she is a little reserved.
Volunteers say she had been nervous of a few situations, "but once she realised that it was nothing scary her playful side really came out!"
---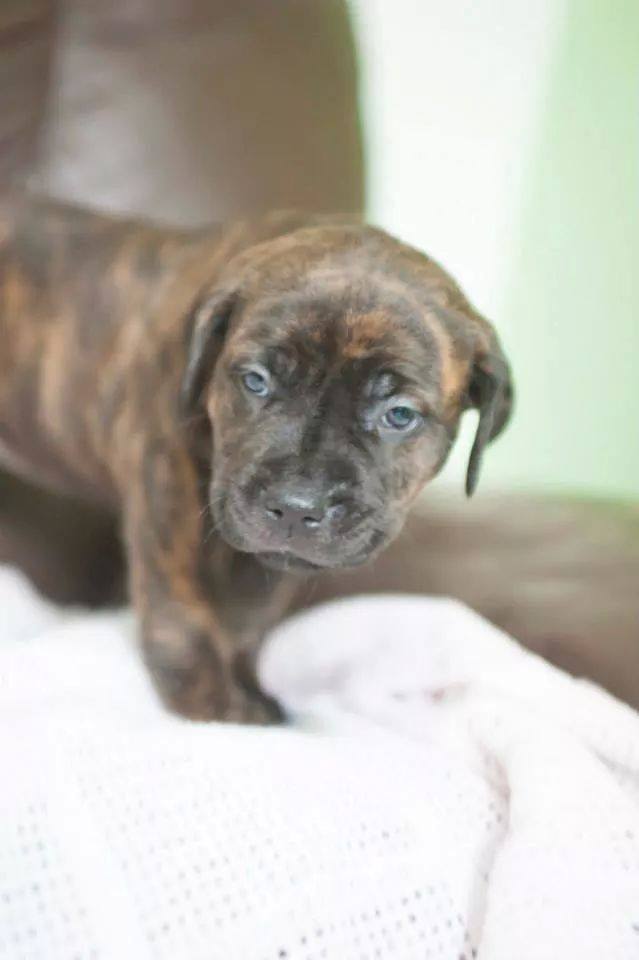 Bernie (female) loves a cuddle and lots of attention and play.
She has formed a good bond with the resident dog in the foster home and loves nothing more than to run around and play with her.
Volunteers say she'd be great with another dog in her new home.
---
Brenda (female) is the biggest of the litter. She really likes her food and has to sometimes be fed separately as a result.
Staff say "she's a calm girl with a pretty placid personality but will most likely grow to be a large chunky dog".
---
Anyone interested in giving the puppies a home should email [email protected] and ask for an adoption form.