July 10, 2014 7.30 am
This story is over 89 months old
More progress needed as Lincolnshire hospitals are kept in special measures
Disappointed staff: Lincolnshire hospitals remain in special measures for another six months after latest care quality report finds 45 care areas still need improvement.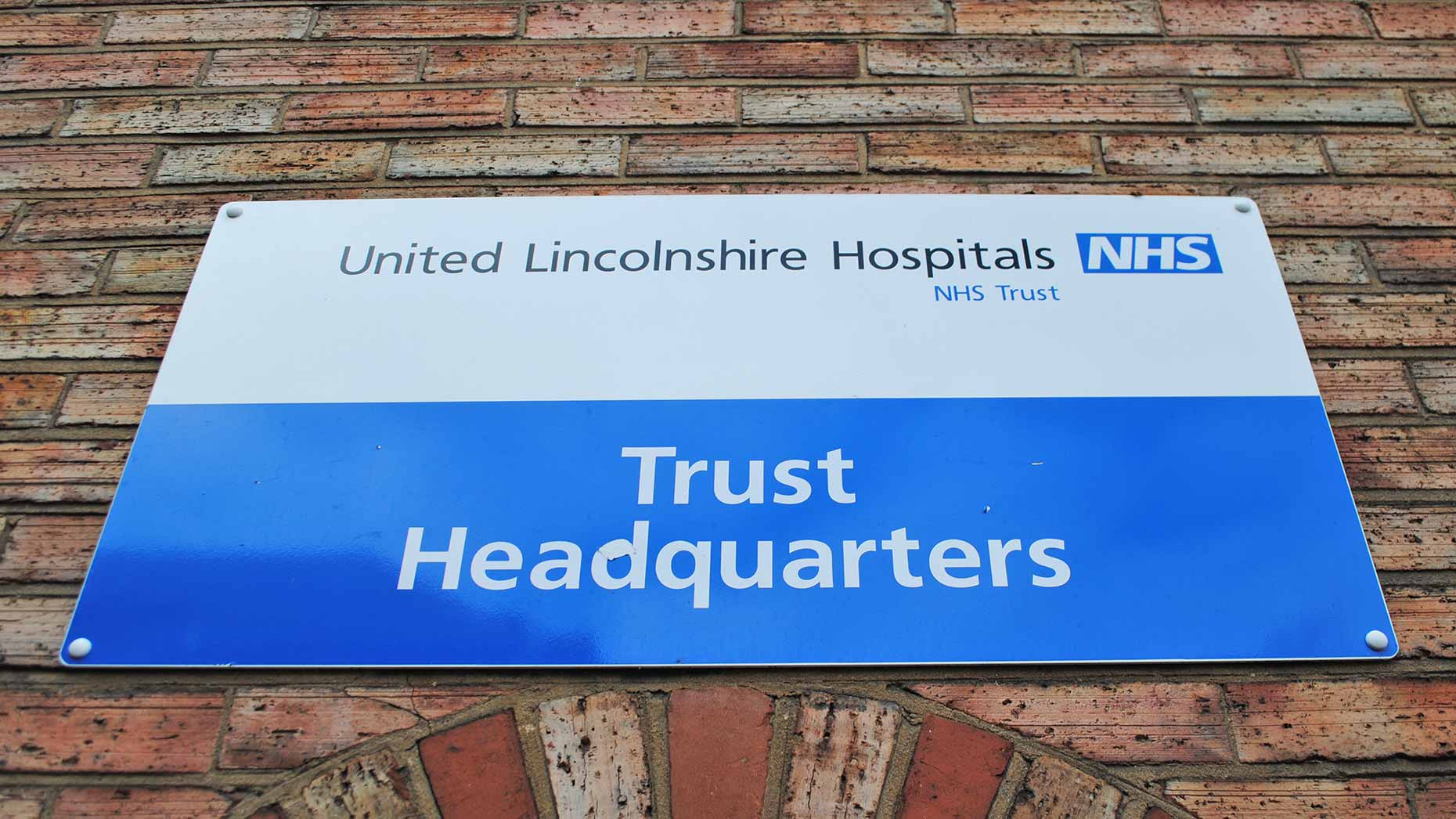 United Lincolnshire Hospitals NHS Trust (ULHT) will remain under the Keogh Review's special measures after the latest report into its quality of care.
As previously reported, ULHT was placed into special measures in July 2013 after a report into care and mortality rates at 14 health trusts.
The measures were put into effect after a report led by Sir Bruce Keogh, in which a panel visited ULHT to access the quality of care within the trust's hospitals — Lincoln County Hospital, Pilgrim Hospital, Louth Hospital and Grantham Hospital.
The latest review of the trust took place between April 29 and May 2, and unannounced visits on May 11, 2014, by the Care Quality Commision.
The inspectors found that while a number of services within hospitals had improved, the trust overall still requires improvement.
Hospitals are improving
The review gives ratings at the core services at the trust's hospitals: accident and emergency (A&E), medical care (including older people's care), surgery, critical care, maternity and family planning, services for children and young people, end of life care, and outpatients.
According to the report, Lincoln County Hospital and Pilgrim Hospital were rated as "Good" for critical care.
Inspectors also saw good practice within care for dementia patients at Lincoln's Burton Ward, a decrease in the previously high mortality levels, and also falls in pressure ulcers.
However, Lincoln County Hospital was rated "Inadequate" for its outpatient services.
Meanwhile, both Grantham and Pilgrim hospitals were rated as "Good" for end of life care and outpatients.
Grantham Hospital also got "Good" for surgery, and Louth Hospital received "Good" patient outcomes for patients having surgery.
Overall, the number of areas marked "Good" were higher than the services marked as "Requires Improvement" or worse.
All other services within the hospitals were rated as "Requires Improvement", leaving the trust with an overall rating of "Requires Improvement" and therefore still within special measures.
The trust was rated as "Good" with regard to whether services were caring.
Inspectors felt nursing staff were caring and compassionate as well as committed and proud to work for the trust.
Of those spoken to, patients were also supportive of the trust and felt safe within Lincoln County Hospital.
Inspectors also described the intensive care unit at Lincoln as having outstanding practice, with separate areas for male and female patients to allow for privacy and dignity – the first to do so in the country.
Patients who had complained about their care were also used in the recruitment and selection of new staff.
Inspector's recommendations
The CQC gave ULHT a number of recommendation in order to improve its services before the next inspection, due in six months' time.
CQC's Chief Inspector of Hospitals, Professor Sir Mike Richards, said: "I recognise the leadership team at United Lincolnshire Hospitals NHS Trust has been working hard over the last year to make improvements.
"While we saw definite evidence of improvement, the trust still has some way to go before it reaches the required standard. In particular, medical staff need to be better engaged in improving service quality and better integration of clinical services between the hospital sites is needed.
"People deserve to be treated in services which are safe, caring, effective, well-led, and responsive to their needs. We will continue to monitor the trust closely and this will include further inspections."
Disappointed staff
While ULHT has welcomed the report and is pleased the CQC has recognised a number of improvements over the past 10 months, there is still a sense of disappointment among staff that the trust needs to remain in special measures.
Jane Lewington, Trust Chief Executive said: "We and all our staff are disappointed to have not come out of special measures.
"But what is really important is that due to the hard work and commitment from all our staff in just 10 months, we have made big improvements to the quality and safety of our care. This has helped us reduce our mortality figures which are now below the national average and at their lowest level for five years.
"Patients can be confident in the quality of care they receive at our trust. The CQC's report recognises the real and significant progress the trust has made.
"Staff have worked incredibly hard to make big improvements to patient safety, we have increased staffing levels with a strong focus on patient care, and listened and responded to patients' views.
"The CQC reports shows we have a majority of 'good' ratings – 63 compared to 45 'requires improvement'. I am also delighted and proud that the CQC recognised just how caring our staff are in everything they do."
"We know we still have more work to do, we have been very open about this. We're still on our quality improvement journey.
"As a trust, we are now focusing on recruiting more doctors, delivering a medical engagement strategy, rolling out seven-day working to more areas, reviewing booking systems and capacity at outpatients at Lincoln, and planning to redesign services through Lincolnshire Health and Care."
Ron Buchanan, Trust Chair, added: "The Trust Board is fully committed to delivering high-quality care for patients.
"The progress made in such a short period of time is testament to the strong leadership from senior managers and all colleagues pulling together in the best interests of patients.
"With the TDA's ongoing support and wider support of our partners, I am confident we will come out of special measures in six months' time."