August 14, 2014 3.04 pm
This story is over 88 months old
Lincoln apprentices invited on special Parliament tour
Special guests: A group of apprentices and traineeship learners were invited on a special tour of Parliament by Lincoln MP Karl McCartney.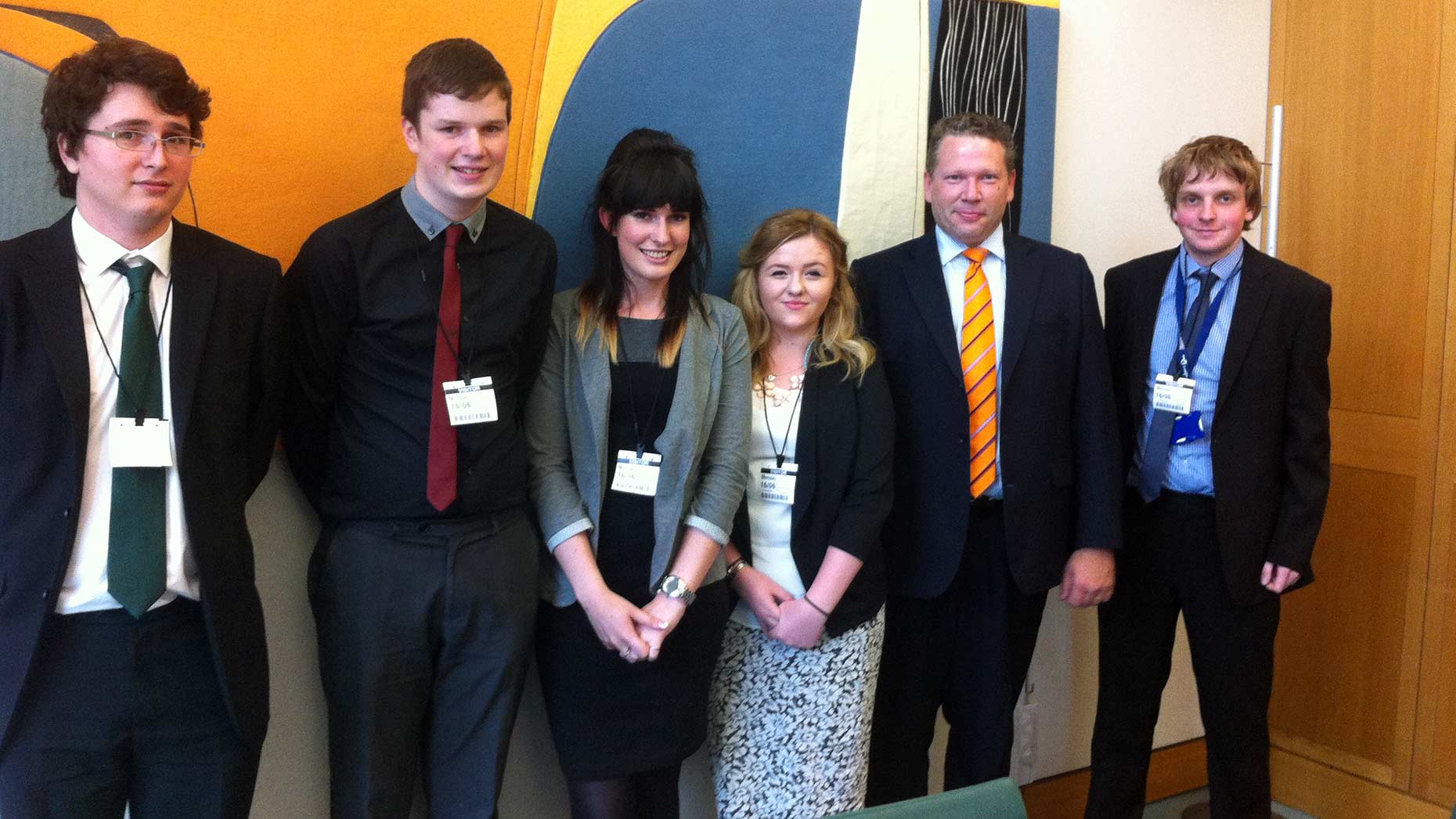 Three apprentices and two traineeship learners from LAGAT Training and Quest Recruitment visited Parliament and the House of Commons as a treat for their hard work at a Lincoln job fair.
The group got to visit the venues as special guests of Lincoln MP Karl McCartney, after helping him at his Jobs Fair.
Alison Jones, Business Advisor at the LAGAT Group, said: "It was a brilliant day with behind the scenes access to the Houses of Parliament.
"It was really interesting to see how things in National Government slotted together. We went to the public gallery and heard Michael Gove talking about the provisions for school leavers between 14 and 19-years-old. Which is exactly the age range of the young people we help and support through our services, so they took great interest in what was being said.
"Afterwards we had a tour of the Houses of Parliament before meeting up with Karl McCartney – and with everything we'd seen in the public gallery fresh in our minds, we had our own little debate about provisions for young people in Lincoln.
"The time in Parliament with Karl McCartney was a real eye opener for us all. It became very apparent that being an MP is not a 9-5 job. And it gave everyone an insight into how Government works and important decisions are made".
One of the apprentices, 17-year-old Mickey Squires, who is studying for an NVQ in Business Administration, added: "The day was really interesting.
"We saw a live debate about education for young people which was really interesting to me because it could affect me in the future. And when we talked to Karl McCartney I felt really honoured to be asked my opinion, and I think we gave Karl some new ideas from a current young apprentice's view.
"Having been to the Houses of Parliament now, it's a lot more clear to me now how it all works. It's not just a place you see a lot on the TV news, but it's a really important place where decisions are made. I'm more aware now of the role I will play in a democracy."