August 6, 2014 7.21 am
This story is over 84 months old
Lincoln Bomber Command Memorial spire approved
Approved: The second half of plans for a WW2 education centre and war memorial in Lincoln have been approved by councillors.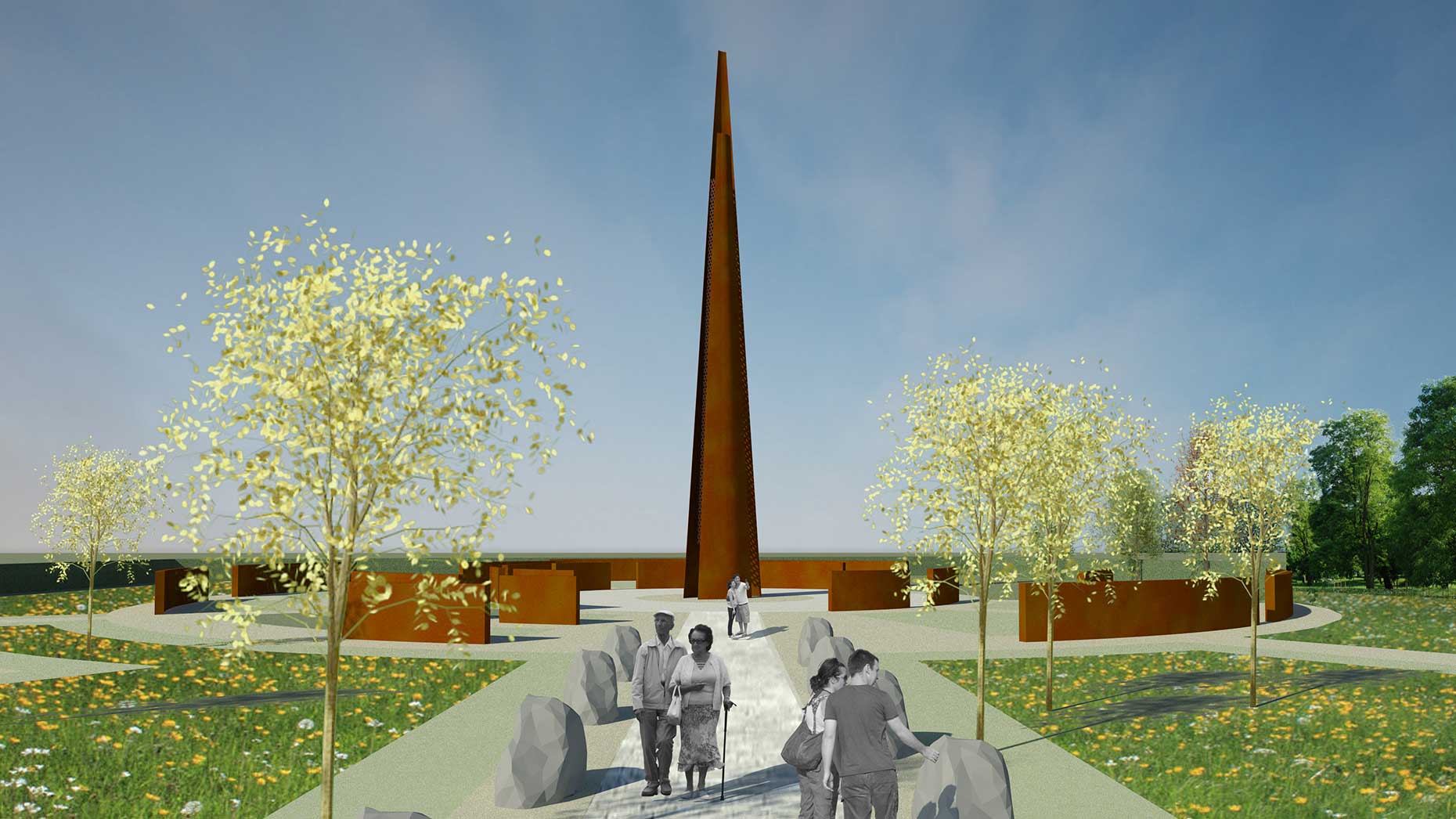 Plans to build a Spire of Names as part of a memorial centre in Lincoln have been approved by North Kesteven District Council's planning committee.
As previously reported, NKDC approved plans to for the now called the International Bomber Command Memorial Centre memorial gardens (previously Lincolnshire Bomber Command Memorial Park) and Chadwick educational centre, but would decide on the Spire of Names and access to the site at a later date.
The £3 million project will commemorate those flying from one of the county's 27 Bomber Command stations to fight in World War II, with many never to return.
The location was chosen due to its direct views across to Lincoln Cathedral, which provided those flying with their last landmark view of the country.
The memorial park will comprise of landscaped peace gardens featuring memorial items from across the world, plus an education centre for exhibitions, interpretation, educational and lecture space, creating seven jobs and a number of volunteer roles.
As part of the plans, a 31 metre spire will also be erected, with walls around the sculpture listing the 25,611 names of those who served.
Access and parking on the site are being revised following advice from the Highways Authority about accommodating potential future improvements at the junction of Canwick Hill and Canwick Avenue.
These improvements will replace the junction modifications, parking spaces and other transport facilities approved in the previous application.
Now, the proposal reverts the access to the south western side of a mature tree belt, which runs next to Canwick Hill, and the works to improve the Canwick Avenue junction will remain unchanged.
Additionally, the memorial trust propose an increase in parking spaces from 135 to 167. These will be 78 main visitor parking spaces (10 disabled), and 89 overspill parking spaces, plus covered cycle storage.
Cllr Geoffrey Whittle, also a veteran of Bomber Command, said: "This memorial, the brainchild of Lord Lieutenant Tony Worth, is most impressive and I have great interest in seeing it fulfilled.
"Primarily it will recognise all of the individuals who lost their lives flying out of bases in Lincolnshire – five men from my own crew will be remembered on those walls, shot down while I was away from them in hospital, otherwise I may have had my name inscribed too.
"Secondly, but most importantly, it will teach future generations the scale of the campaign and all that went on; that is something that needs to be known and not just now but for hundreds of years to follow."
NKDC Council Leader Cllr Marion Brighton, added: "I am delighted that we have been able to progress and now approve this significant and lasting memorial in Bomber Command's home county at a time when there are still veterans able to share with us their experiences and stories.
"It will, I am sure, be a most excellent attraction, bringing home to everyone who visits it, just what their forefathers did in pursuit of liberty and freedom, and bring so much to all of our lives.
"It will be a visitor attraction of national importance; it will raise the profile and status of the district, the city and the county; it will complement all that we have achieved through our aviation heritage promotions to date; and bring a great economic boost to the area as well wider cultural and community benefits too."