August 12, 2014 11.54 am
This story is over 111 months old
Residents oppose new Lincoln housing development
Up in arms: Plans to build 60 new homes on grassland in Boultham have been met with opposition by locals.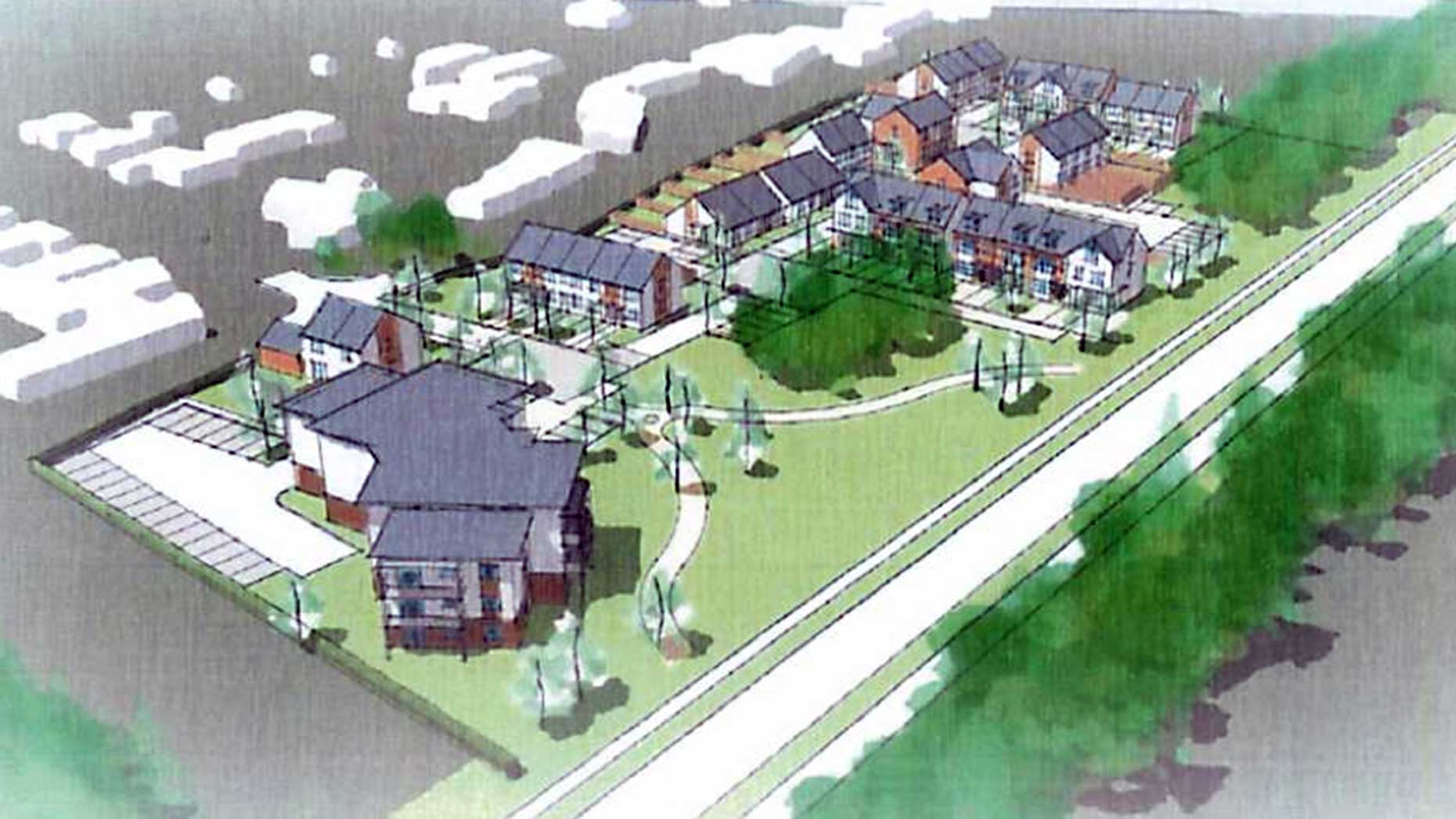 A group of residents are opposing plans to build 60 new homes in the Boultham area of Lincoln due to flooding and congestion issues.
According to proposals submitted to the City of Lincoln Council Planning department, Chestnut Homes plan to build 60 new properties on grassland off Westbrooke Road.
At present, the land is unoccupied, with only a group of conifer trees in the middle of the site, which is bordered by Tritton Road.
Chestnut Homes will build the houses with parking, a public open space and landscaping, with vehicle access from Westbrooke Road only. Pedestrians and cyclists will be able to access the site from Westbrooke Road, Tritton Road and Western Avenue.
The houses will be a range of sizes, one or two storey and between one and three bedroom, with some homes also being set aside for affordable housing schemes.
Due the the Sustainable Urban Drainage system on the site, the applicant proposes to add a dry retention basin on the site which will discharge into the Boultham Catchwater Drain.
The applicant feels that the proposal will fit within the Local Plan and the desire for more housing in the city.
During a primary consultation with local residents however, the plans were met with a number of objections, mainly associated with traffic, access, parking and flooding.
The site is mainly in a Flood Zone 1, with some parts in Zone 2 for risk of flooding.
Despite Chestnut Homes reassuring residents that a Transport Statement submitted was deemed as suitable and the area passing a Flood Risk Assessment, residents are still unsure about the plans.
At a consultation meeting on August 10 held at St Helen's Church Hall by city councillors Gary Hewson, Ralph Toofany, Gill Clayton-Hewson and Kevin Clarke, residents explained their reasons for their opposition.
They outlined that the site is adjacent to a Grade 3 Flood Zone, next to the Boultham Catchwater Drain so are worried about an increase in the risk of flooding.
There was also concern about increased traffic levels with the only access being through Westbrooke Road, feeling that the narrowing at the nearby junction and a blind bend could create a problem, and that the area can't cope with more traffic, noise or pollution.
Residents also feel that the Western Avenue and Boultham Park Road junction is already difficult for vehicles and pedestrians to cross and would become more congested.
Finally, they expressed concern that the entire green field areas running up to Skellingthorpe Road would end up developed on if this application was to go through.
Their comments have been passed on to the Planning Directorate by local councillors for consideration before the application goes before the Planning Committee later this year.