September 11, 2014 2.32 pm
This story is over 87 months old
Lincoln 'Fridge Man' takes on Hadrian's Wall for daughter's charity
The extra mile: Lincoln fitness coach Iain Maynard is running along Hadrian's Wall to raise money and awareness for Cystic Fibrosis.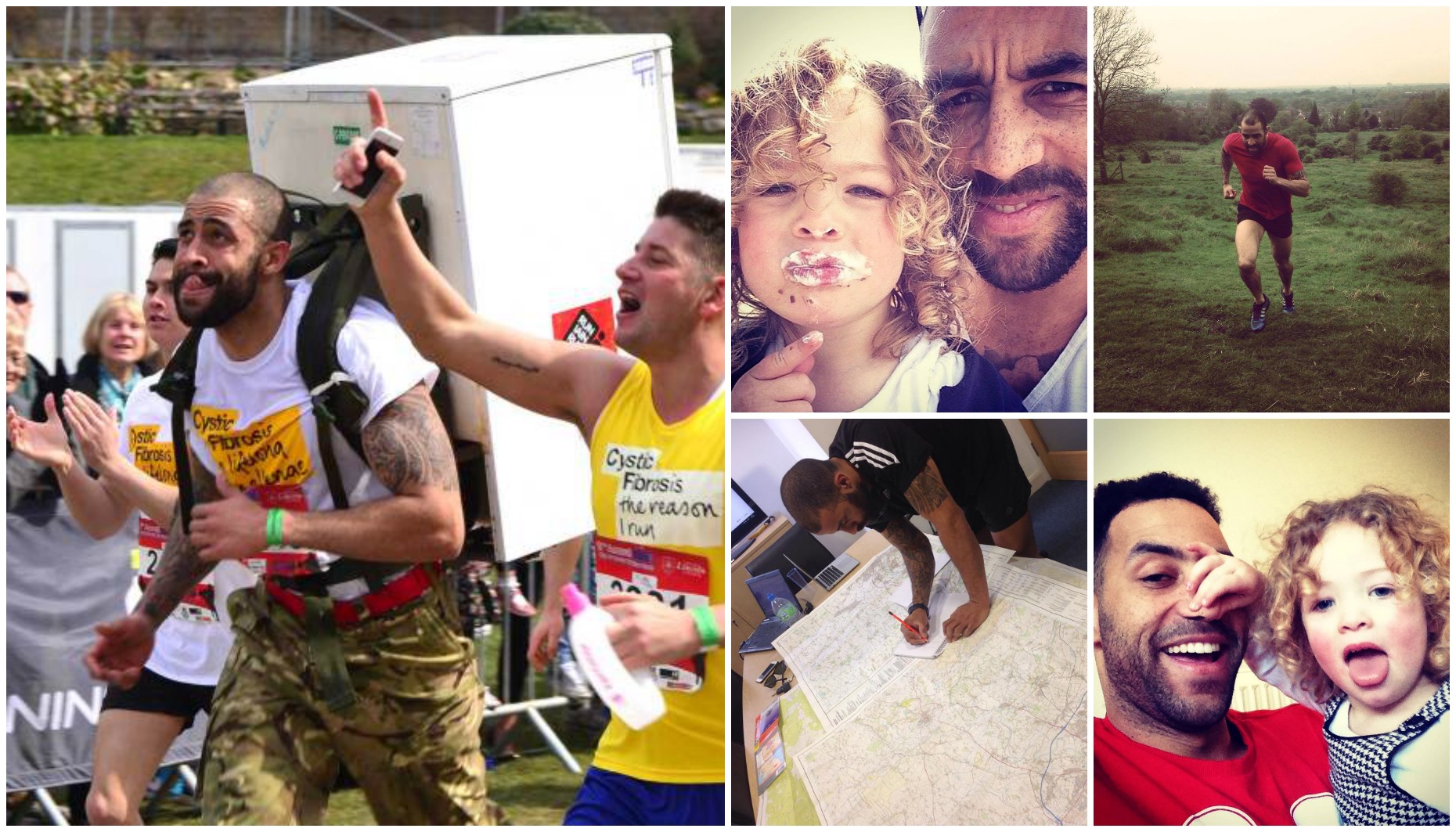 A Lincoln fitness coach is planning on running the entire length of Hadrian's Wall in aid of his daughter's charity.
Iain Maynard is also known as 'The Fridge Man', the forces lad who survived a Taliban sniper shot to the head, and dad.
The ambitious Lincoln fundraiser is no stranger to a challenge, especially when it comes to raising funds for Cystic Fibrosis – a condition daughter Halle-Rose deals with on a daily basis.
Supporters and fellow fundraisers may have spotted Iain completing the 2013 Lincoln 10k with a fridge strapped to his back to raise awareness of the condition.
Iain said: "My main motivation for organising these challenges is my little girl Halle-Rose, who suffers with cystic fibrosis.
"I want to do everything I can to raise money and help to hopefully one day find a cure. Plus I just want to do her proud.
"Last year I ran the Lincoln 10k with a fridge on my back. So this year I wanted to do something again which was bigger and better than last year and I think this challenge is definitely that."
On Friday, September 19, Iain will start the timer on his treacherous 24-hour run along Hadrian's Wall.
Armed with multiple pairs of trainers, kindly donated energy supplies and a support vehicle, Iain will run alongside the wall from the Millennium Bridge in Newcastle to Carlisle Castle – just under 70 miles.
The route, which also equates to three marathons back-to-back, will be hilly and arduous terrain and will be completed after months of tough training.
Everyone supporting Iain on his challenge can follow his progress on his Facebook page from September 19. He is also encouraging people to join him along the route.
All the money raised from the challenge will be donated to the Cystic Fibrosis Trust in Halle-Rose's name.
Halle Rose was diagnosed with Cystic Fibrosis when she was born in 2011. Cystic Fibrosis is a life-shortening inherited disease affecting 10,000 people in the UK.
Ian said: "Halle-Rose does very well when it comes to living with CF. Daily she has to have medication and antibiotics to constantly help her to fight off infections. She also has physio daily which we do and pep masks to help her with her breathing.
"In people with cystic fibrosis the lungs make thicker sputum (mucus) than normal, which can trap bacteria in the small airways and lead to infection.
"I have been training five times a week since April just so I get the miles in the legs.
"I have been running, riding, rowing and weight/strength training and have also been away to the peak district mountain biking and running which was good.
"I am Hoping to next year set up my own charity/foundation which will help local people in the area that are affected with CF.
"But thats all to come, firstly I just need to concentrate on getting this 70 or so miles out the way!"
The challenge has been made possible by donations of resources, vehicles, food, water and equipment.
If you would like to sponsor Iain on his journey to battle Cystic Fibrosis, you can make a donation on hie JustGiving page.