September 11, 2014 4.07 pm
This story is over 110 months old
The Lincoln Tank's true history potentially revealed
The real Flirt II? Evidence suggests the Lincoln Tank may not be who we thought she was…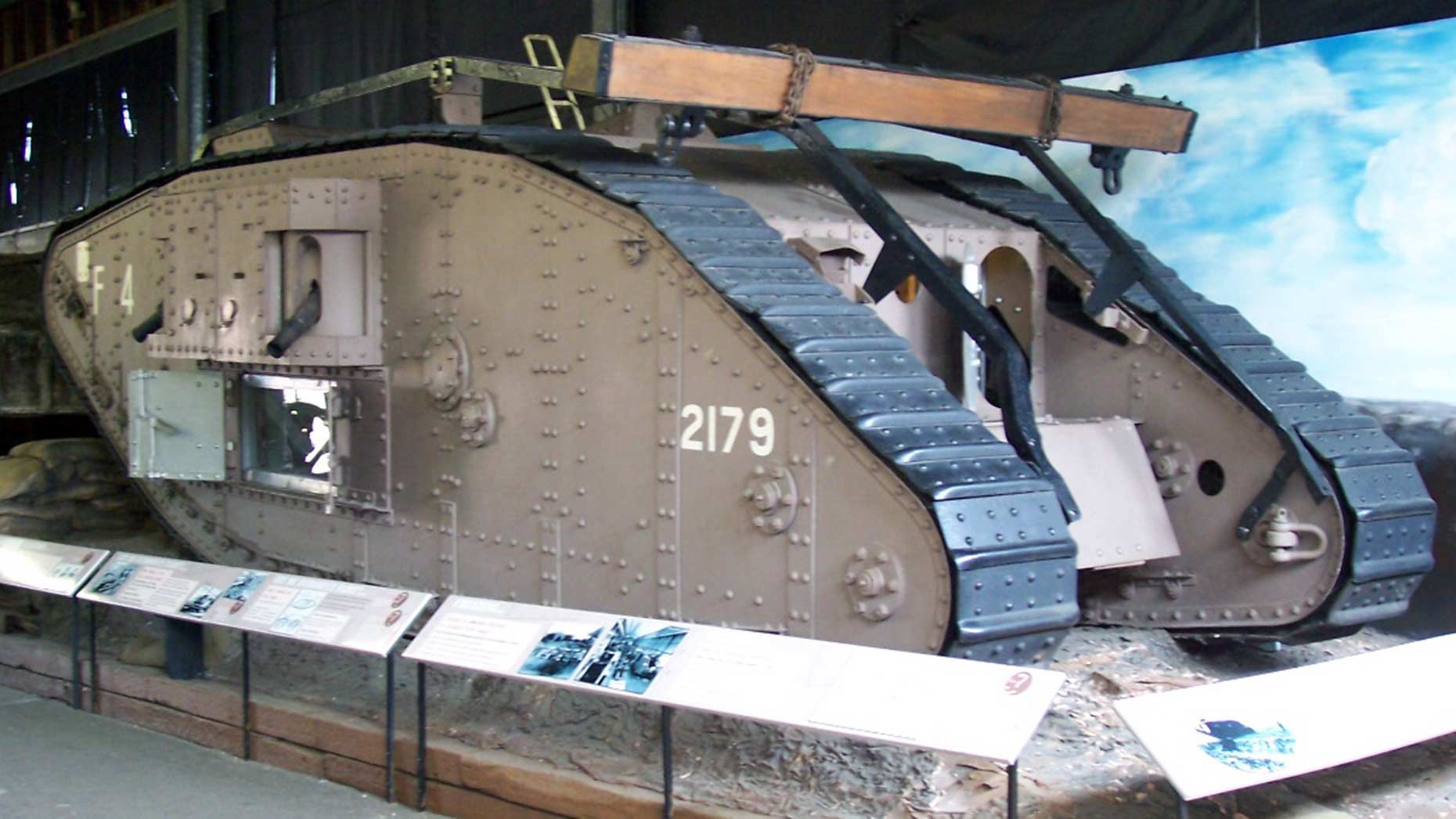 Investigations have led to a discovery regarding the Lincoln tank's history.
The Lincoln Tank has been on display in the Museum of Lincolnshire Life for 30 years, loaned by Bovington Tank Museum.
It's position is to honour the city's role in the invention of the machine.
The tank was believed to be Flirt II, which was damaged during war in France and captured by the Germans, never seen again until reappearing at Bovington.
However in 2013 evidence suggests she is in fact a Mark IV Female tank that returned.
Sara Basquill, collections access officer, said: "Last November, we were doing some filming of the tank for our new digital tour guides.
"During the shoot, a partial serial number was found inside by Richard Pullen, Chairman of the Friends of the Lincoln Tank.
"That proved that the tank we all thought was Flirt was, in fact, a different one."
Historian Gwyn Evans added: "The evidence is that Flirt is, in fact, tank number 2743, which was possibly known as 'Daphne' and saw service in France with 12th Company, D Battalion of the Tank Corps in August 1917.
"After the war, it was presented to the city of Gloucester and stood in Gloucester Park until the 1940s.
"Later, it arrived at the Royal Armoured Corps Centre at Bovington Camp, Dorset, where it became one of the first exhibits of the Tank Museum.
"There are still gaps in the knowledge of this tank though, so I'm continuing my research.
"I'd be pleased to hear from anyone who may have information or photographs of this tank from any stage in its history, and I'm especially keen to locate its logbook, which I believe was still inside the tank when it arrived in Gloucester in 1919.
"I'm also interested in speaking to people who worked on the tank when it was restored at Ruston Gas Turbines in Lincoln.
"Once we know more about its history, we'll share the details with the public."
Gwyn may be contacted through the Museum of Lincolnshire Life on 01522 782040 or by emailing [email protected].