September 11, 2014 10.55 am
This story is over 87 months old
Lincolnshire pubs stand out in Good Beer Guide 2015
Good pubs: A large number of local pubs have made it into this year's Good Beer Guide by CAMRA.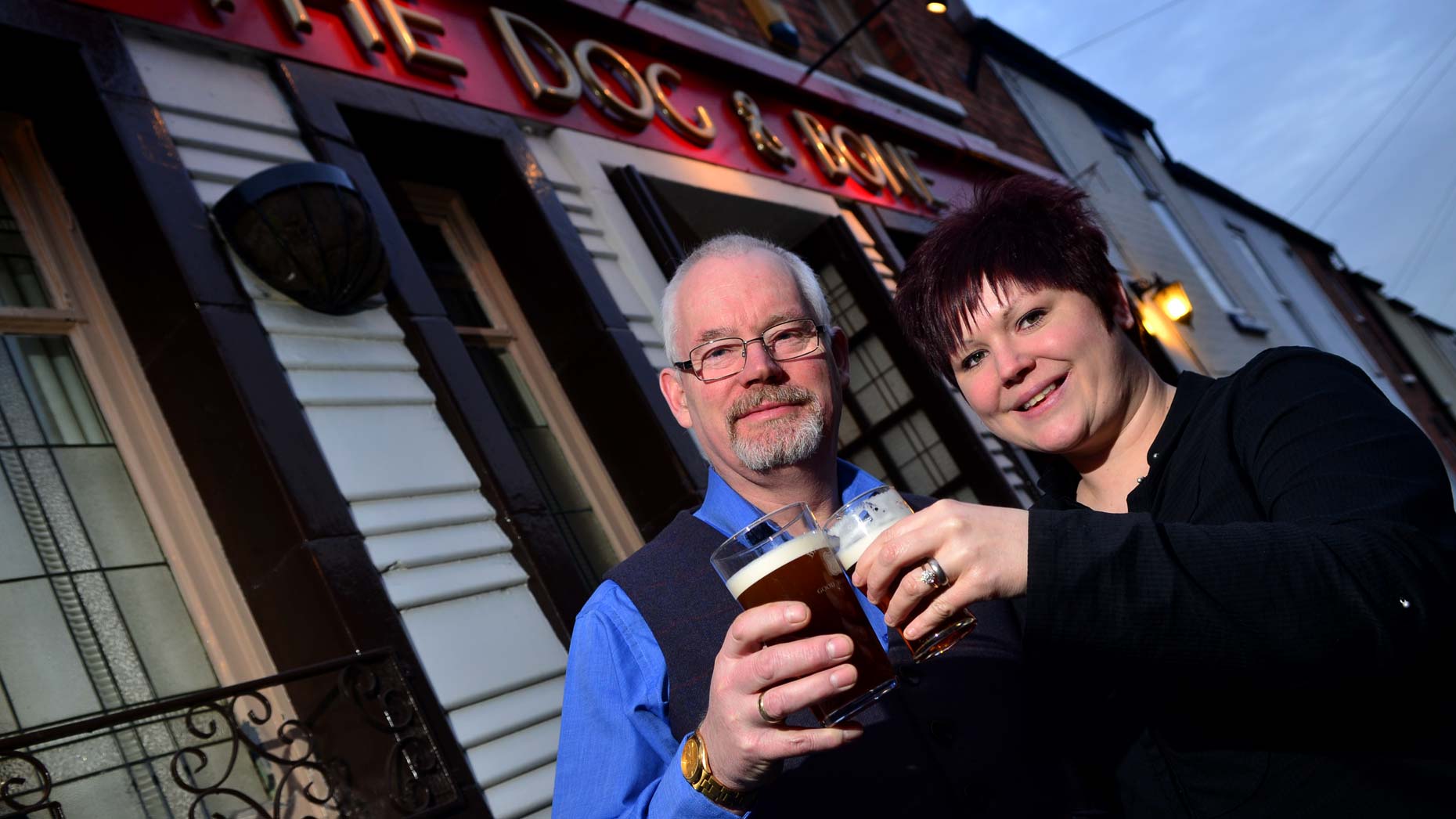 Over 100 Lincolnshire pubs feature in the 2015 Good Beer Guide, which was published by the Campaign for Real Ale (CAMRA) on September 11.
Out of 50,000 pubs across the country, only 4,500 are selected to feature in the annual guide, and Lincolnshire pubs took 114 of the spots.
As previously reported, the Dog and Bone in Lincoln listed as one of the top 16 pubs in the country and best in the East Midlands.
This is the first time since 2007 that a Lincolnshire pub has topped the national competition, when the East Midlands winner was the Thorold Arms at Harmston.
It is described in the beer guide as "A warm and welcoming community pub with a traditional character. The bar counter is in the centre of the pub with the main bar area to one side and slightly smaller lounge opposite. Books and art grace the walls and add to the surroundings. Outside to the rear is a charming garden which is delightful place to drink in the warmer months."
In the Lincoln and surrounding villages area, a variety of other pubs also feature in the guide, from modern pub-restaurant venues like the Centurion in North Hykeham, to traditional back-street pubs, like Lincoln's Morning Star.
Top classic village pubs pubs included the Butcher and Beast at Heighington and the Dambusters Inn at Scampton.
Of the 29 new Lincolnshire pub entries in the "Good Beer Guide 2015", the closest are the Ivy at Wragby, the Tempest Arms at Coleby and the Carpenters Arms in Fiskerton.
Aaron Joyce, Chairman of the Lincoln Branch of CAMRA, says, "We know from the reaction at the Lincoln Beer Festival that real ale is very popular.
"Lincolnshire folk are really lucky to have so many great pubs where they can enjoy good beer all year round."
Three breweries in Lincolnshire also made it into the guide: these are Firehouse in Manby, Greg's at Scampton and Star in Market Deeping.
The book's editor, Roger Protz said: "It's fantastic to see a continued growth in local brewing which has been encouraged by an increased interest in local ales.
"The overall brewery number has been heavily contributed to by small breweries which have been popping up across the country. It's welcome news for ale lovers as more breweries means more choice."
On September 12, Lincoln CAMRA members will visit a number of the city pubs in the Guide to congratulate the licensees.
Purchase the Good Beer Guide 2015 on CAMRA's website.