September 23, 2014 2.54 pm
This story is over 110 months old
Consultation begins on major Lincolnshire growth plans
Feedback wanted: The Central Lincolnshire Local Plan first draft is ready for residents and businesses to have their say.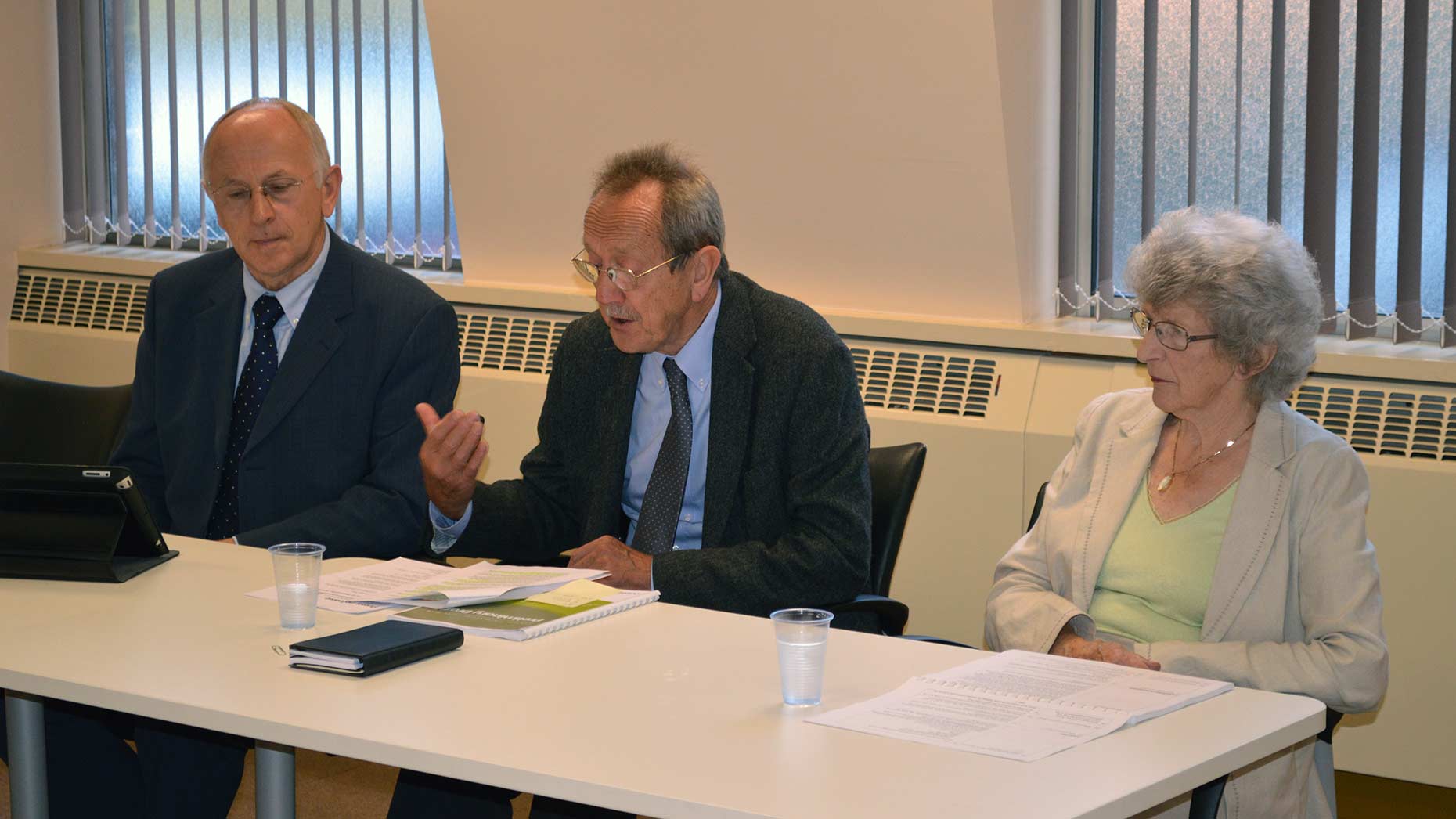 Residents are being invited to have their say on ambitious plans to help shape the growth of three areas of Lincolnshire over the next 25 years.
The Local Plan by the Central Lincolnshire Joint Strategic Planning Committee (CLJSPC), made up of representatives from the City of Lincoln Council, West Lindsey District Council, North Kesteven District Council and Lincolnshire County Council, sets out the planning policies for the "central Lincolnshire" area, in regards to housing, facilities and infrastructure.
Central Lincolnshire is made up of around 400,000 residents, focusing on the areas around Lincoln, Gainsborough and Sleaford.
The pro-growth plan comes after the original Core Strategy was withdrawn — this was due to government changing its policy for authority plan making.
The Local Plan will be a document which all district councils involved and developers will have to follow in terms of development within the communities outlined.
The aspirational plan addresses the growth in the county — more houses are needed due to people living longer, and in smaller groups or alone, newcomers being attracted to the area's quality of life, migration, and a birth bulge. With this growth comes a need for more jobs, services, and infrastructure.
While the plan at present will not specifically indicate where site for development will be in the different areas, the plan narrows down which towns and villages will be most likely or less likely to see growth.
It also indicates where the committee plan not to build, and areas it plans to protect.
Developments can be looked at by the committee on a case-by-case basis due to settlement boundaries being removed. Developments containing 25 or less houses or facilities will be sent through the usual planning process.
The new homes will cater for a range of different communities, to the elderly populations to students.
The plan also takes into account employment opportunities with a job market target, which hopes to attract businesses to the area.
The rest of the plan looks at the need for more health facilities, services, infrastructure and utilities needed to support growth, and how the introduction of these will be paid for.
At a briefing held by the committee on September 23, representatives stressed that there was a focus on sustainable growth; for example, making sure facilities in smaller villages are not strained by too much development.
They are also looking at responsible management of potential sites with thorough research, such as looking into flood risks or traffic issues, and solutions to these problems.
Feedback wanted
The first round of consultation for the public begins on October 1, running for six weeks.
As well as looking at the preliminary plans online, CLJSPC have set up a number of consultation events to let residents and businesses have their say on the plans.
They are:
Washingborough Community Centre – October 1 – 4-7pm
Sudbrooke Village Hall – October 8 – 4-7pm
Caistor Town Hall – October 9 – 4-7pm
The Hub, Market Rasen – Octber 13 – 4-7pm
Committee Rooms 1-2, City Hall, Lincoln – October 15 – 3-7pm
North Hykeham Town Council – October 16 – 4-7pm
The Source, Sleaford – October 23 – 4-7pm
Guildhall, Gainsborough – October 23 – 4-7pm
The Venue, Navenby – October 29 – 4-7pm
Sturton by Stow Village Hall – October 29 – 4-7pm
Hard copies of the plans are also available from these locations: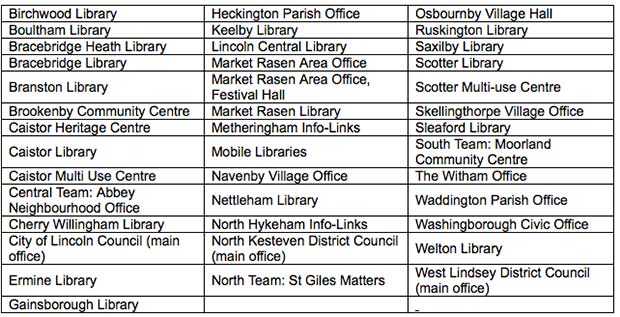 Feedback can be left online, be emailing [email protected], or by filling in the response form and sending it to the Central Lincolnshire Local Plan Team, c/o North Kesteven District Council, Kesteven Street, Sleaford, NG34 7EF.
Making central Lincolnshire better
Leader of the City of Lincoln Council, Councillor Ric Metcalfe, explained: "This is an exciting document: it sets out a vision for the growth of central Lincolnshire in terms of the homes we need, jobs we need, and all the infrastructure and services we need to go with that increase in homes and jobs.
"It also does two things: make sure we look after the terrific natural, cultural and heritage assists we've got but also opens up the possibility of strengthening the existing communities and making central Lincolnshire a better and attractive place for people.
"We are managing the growth because if you get growth that's not managed, it's opportunistic; developers may not have much regard for what the impact of adding several hundred homes in small communities is.
"So we have to take a wider and long-term view about what the impact of those developments would be, and strike a reasonable balance.
"Growth is welcome and adds strength to existing communities on the one hand, but not the extent of growth that could destroy all that's good about a community.
"For Lincoln, it's a hugely important place in central Lincolnshire. It's the main urban settlement, and it's growing on the back of improved investment and a relatively new university that's seen terrific growth — Lincoln's becoming a really exciting place to come to.
"The new growth has got to bring improved infrastructure. There's no point in adding to traffic congestion and degrading environments further. Though it poses a challenge for all of us, in particular our behaviour — it may require people to think about the way they travel into Lincoln. If you insist on getting to the centre of Lincoln by car, that can only have one consequence.
"We've built a good foundation, I think we're now ready to significantly take off as a city.
"20,000 people a day come into Lincoln by bus. I'd like to see that number double. We're getting much improved cycleways and facilities, so I'd like to see that improve. I'd like to see us have a "Velib" system like in Paris, or electric cars that can be shared. There are all sorts of exciting possibilities, providing we raise people's awareness of what might be possible for the city.
"Queries I'm expecting from the consultation are 'What growth am I going to get in my community?', 'what growth are we going to get?', 'Are planners going to attend to questions over infrastructure?', 'what is the criteria for choosing where growth goes?', though this document sets out clearly a hierarchy of choices for growth, starting with big urban areas like Lincoln, going down the the very smallest communities. It sets out a number of principles and criteria that will help inform the local planning authority's decision about applications.
"It won't stop growth that's already going on in its tracks. Developers are all the time making decisions about building new homes in different parts of central Lincolnshire and that process will go on. We just need to make sure we are consistent in the criteria we apply to all of that development.
"We hope to get a large number of people respond over the next six weeks, then we will spend time sifting through the feedback, and we'll take everything pointed out seriously and see how it will help shape the plan going forward.
For developers, Suzanne Fysh, Head of Development and Neighbourhoods at West Lindsey District Council, said: "Through this plan, any growth that comes forward can be managed properly.
"We have a situation at the moment where a lot of planning applications are coming forward, and having a Local Plan means that you can have policies in place in order to assess those applications, which take into account a whole range of things, such as open space, infrastructure, the facilities needed alongside them and so on.
"It's very important to developers, and it can actually make or break the amount of development and growth you have in an area. For example, we need to put forward the fact we want to encourage a lot of new businesses into the area, and they won't do that if there isn't a Local Plan detailing what the quality of life is like, types of employment land available, what the facilities like schools are like.
"It's a very useful development tool for encouraging growth, business, jobs etc.
"It would be easier for developers to build in central Lincolnshire though. For example, with allocating sites for employment, they will be in best located sites for employment, so near main road links and already have utilities set up, rather than in the middle of nowhere, and near the centre of populations as well."