September 20, 2014 12.05 pm
This story is over 110 months old
Thank you Scotland for making democracy fashionable again. Now it's our turn!
A federal Britain? "We need to get it right as this chance for fundamental reform may not appear again for a very long time," writes John Marriott.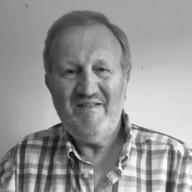 Whatever your views may have been about the Scottish Referendum, if you are a real supporter of democracy you cannot fail to have been impressed by the passions it generated on both sides, producing, as it did, average voter turnouts in the high eighties, the highest in these islands since the 1951 General Election. If we could only achieve half these figures in our local elections. Indeed, we are lucky if turnouts in recent General Elections come anywhere near to the figures on 18 September north of the border.
Clearly, much work needs to be done following the 'promises' made during the referendum campaign to the Scots by the leaders of the three main political parties concerning further devolution. However, what is becoming increasingly clear is that the Northern Irish, Welsh and English deserve a piece of the action as well.
Dealing with further Welsh and Northern Irish devolution is easier because their populations are much smaller than England's and most of the essential structures are already in place. Like Scotland, they already have the advantage over us here in England in that they have devolved assemblies in Belfast, Cardiff and Edinburgh as well as sending MPs to Westminster and, more significantly, they also have the benefit of unitary local authorities.
There is already talk of an 'English Parliament' with English votes for English laws. UKIP's Nigel Farage has written to all current MPs representing Scottish constituencies asking them to promise not to vote at Westminster on purely English matters. Surely the same should apply to Welsh and Northern Irish MPs as well?
Knowing the apparent lack of enthusiasm amongst English voters for even more elected bodies and taking into account how hard it would be to create regions here that would attract the allegiance of most of their residents, why don't we use the institutions we already have and just adapt them?
You see, unless we do something to reverse the drift towards ever more centralisation in England in particular, and return to local English communities some, if not, all of the powers that successive national governments have taken away from them for more than a century, meaningful local government in England will simply disappear. The so called 'Westminster elite' so unloved by Alex Salmond and his SNP is, I would argue, equally unloved by many of us in England as well!
Many people appear to have a very low opinion of their local councils and their elected members, as witnessed by the abysmally low turnouts in local elections, a position compounded nationally as well by our first past the post voting system. If these councils had real powers again and the ability to raise funds locally to make a real difference to people's lives we might actually see a renewed interest in their activities.
So, in order to keep things simple, I would propose the following. The House of Commons could continue to be the meeting place of the UK parliament with MPs from all the four 'nations' of the United Kingdom meeting, say, on two to three days a week to vote on issues that affect the whole country, such as defence, foreign affairs and EU matters, allowing English MPs the remaining time to debate purely English legislation. It would probably mean more work for English MPs, who would be performing two roles; but I am sure they could handle that, especially if they were paid more than their Irish, Welsh and Scottish colleagues.
In addition, the present two tier system of County and District Councils still operating in most of England could be replaced by a single unitary system, with parish and town councils retained, possibly with enhanced powers. This would initially obviate the necessity for regional assemblies; but these might be viable at a later date if a need and a desire for them could be established. If agreement could be reached on how the regions could be delineated and administered, then our English MPs could revert to performing the same role at Westminster as their Irish, Welsh and Scottish colleagues. Welcome to a federal Britain.
I gather that the Prime Minister wants everything done and dusted by the time of next year's General Election. That's an impossible schedule in my opinion. We have had enough of 'back of the fag packet' initiatives from this government.
Let's start with Scotland and proceed incrementally. We need to get it right as this chance for fundamental reform may not appear again for a very long time.
As far as we in Lincolnshire are concerned, that could first of all mean the replacement of the County Council and the seven District Councils by one, two or possibly three Unitary Authorities, together with a reform of local government finance, which is long overdue. We can worry about a regional dimension later!
So, for those of us who sincerely believe that a federal Britain could bring with it a rebirth of democracy and local prosperity for us all in these islands, perhaps we should offer the people of Scotland a vote of thanks for starting the ball rolling.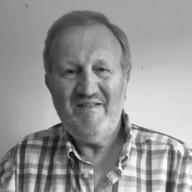 John was a councillor for thirty years, finally retiring in 2017. A schoolteacher by profession, he served on the North Hykeham Town Council (1987-2011), the North Kesteven District Council (1987-1999, 2001-2007) and the Lincolnshire County Council (2001-2017). He was also a County Council member of the former Lincolnshire Police Authority for eight years until standing down in 2009. In 1997 he was the Lib Dem Parliamentary candidate for Sleaford and North Hykeham. He is currently not a member of any political party.