Lincoln College opens Saudi Arabia training colleges
International initiatives: The Lincoln College Group has officially opened two vocational training colleges in Saudi Arabia.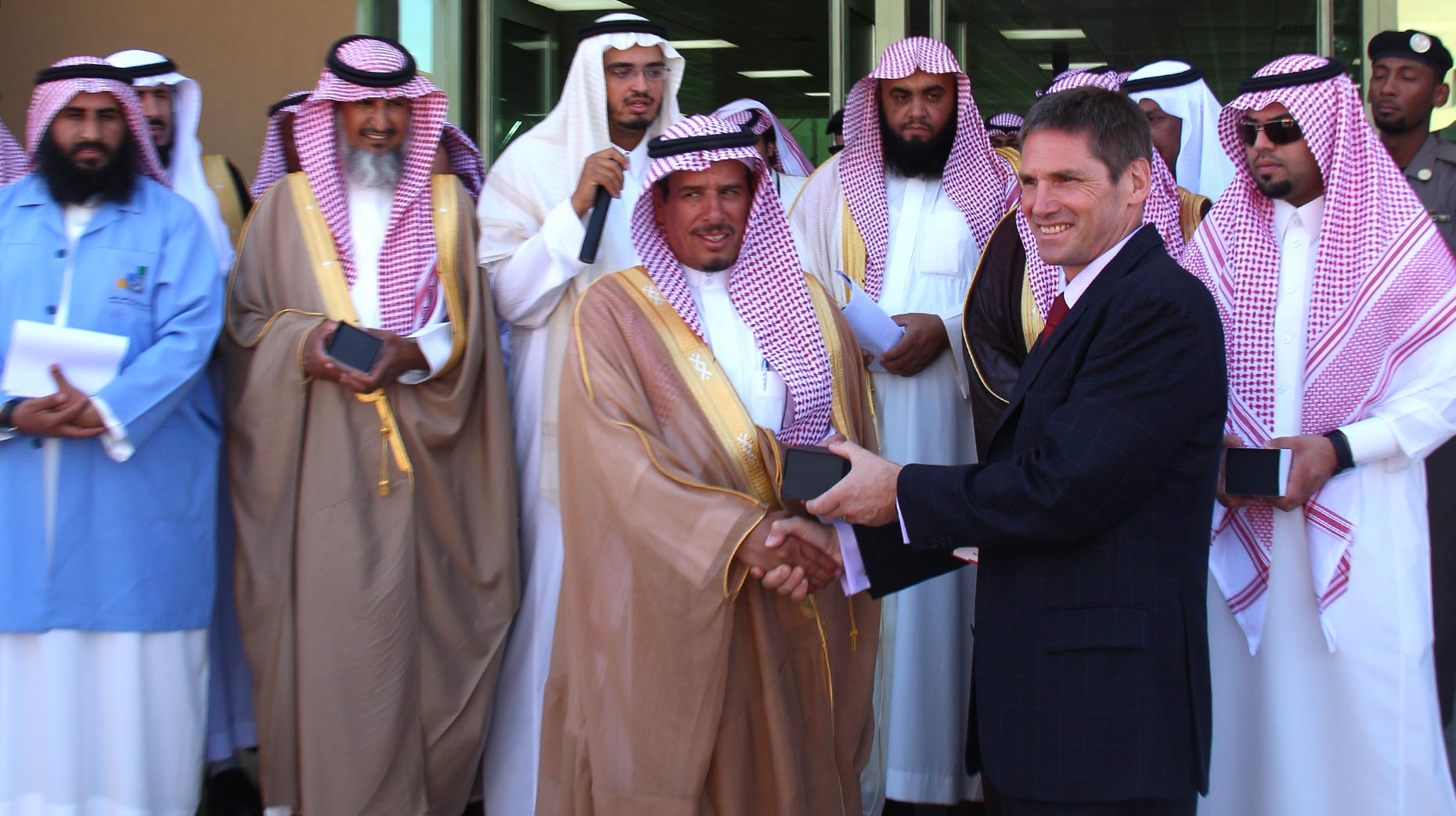 The Lincoln College Group has officially opened two vocational training colleges in Saudi Arabia.
Ribbon cutting ceremonies were held at Al Aflaj Male College and Al Aflaj Female College in Layla on Sunday, October 26.
The events were attended by Lincoln College and Kingdom of Saudi Arabia (KSA) officials, including Al Aflaj Governor Zaid Al Hussein and a Director from the Ministry of Education.
Students and their parents were also invited to take part in the celebrations.
The guests attended lessons and watched a presentation by students on the history of Layla followed by a traditional sword dance.
Lincoln College signed a £250 million contract in April to establish three colleges in Saudi Arabia as part of its Colleges of Excellence programme.
The third college, Lincoln Al-Muzahmeya Male College, will open in the New Year.
Of the three colleges to be operated by Lincoln College, one is for women and two are for men.
Governor Zaid Al Hussein said the colleges are an exciting development for the area: "We welcome Lincoln College to our community and appreciate their investment.
"I am impressed by the facilities and it made a pleasant change to see the college at work and observe students in lessons and in other activities."
Managing Director of Lincoln College International, Simon Plummer, who welcomed guests to the official opening of the male college, said: "Today marks a major milestone in our Lincoln College International programme.
"We had to compete with some 40 education providers from across the globe to be awarded this prestigious contract and we are honoured to be welcomed into the Kingdom.
"We welcomed the first cohort of students back in September and the colleges are really starting to gather pace."
Once they reach full capacity some 825 Saudi students will be trained each year.
In year one the students are taught English, IT and Maths followed by two years of vocational training.
Courses on offer include Administration and Business, Agriculture and Food, Information Technology and Health Services.
Student Council member Mohammad Obaid said: "The Student Council has played an important part in the early growth of the college and it is great to have a voice and know that our opinion can shape college thinking."
Dean of Al Aflaj Female College Ann Reeves said: "The Kingdom of Saudi Arabia has ambitious plans for the future of the colleges and we are delighted to be working in partnership with them.
"Currently, less than 10% of the workforce receives vocational training, but the target is to raise this to 45 per cent.
"Open to anyone over the age of 18 and free to attend, the colleges act as community hubs and learning centres.
"They offer a broad range of vocational training designed to meet the needs of local employers and help young Saudi men and women to achieve their career ambitions."
CEO of The Lincoln College Group Gary Headland added: "As a group our central aim is to deliver social value through education and skills which is evidenced here in Saudi Arabia, as well as in the UK.
"Our Lincoln College International initiative will support our work in the UK and opens up exciting opportunities for both college staff and the wider Lincolnshire business community.
"We are also delighted to be working closely with Siemens in the Kingdom, echoing our very successful long-standing relationship here in the UK."