Lincolnshire ambulance workers to go on strike
Ambulance strikes: EMAS is preparing for its staff to go on strike as part of national pay disputes.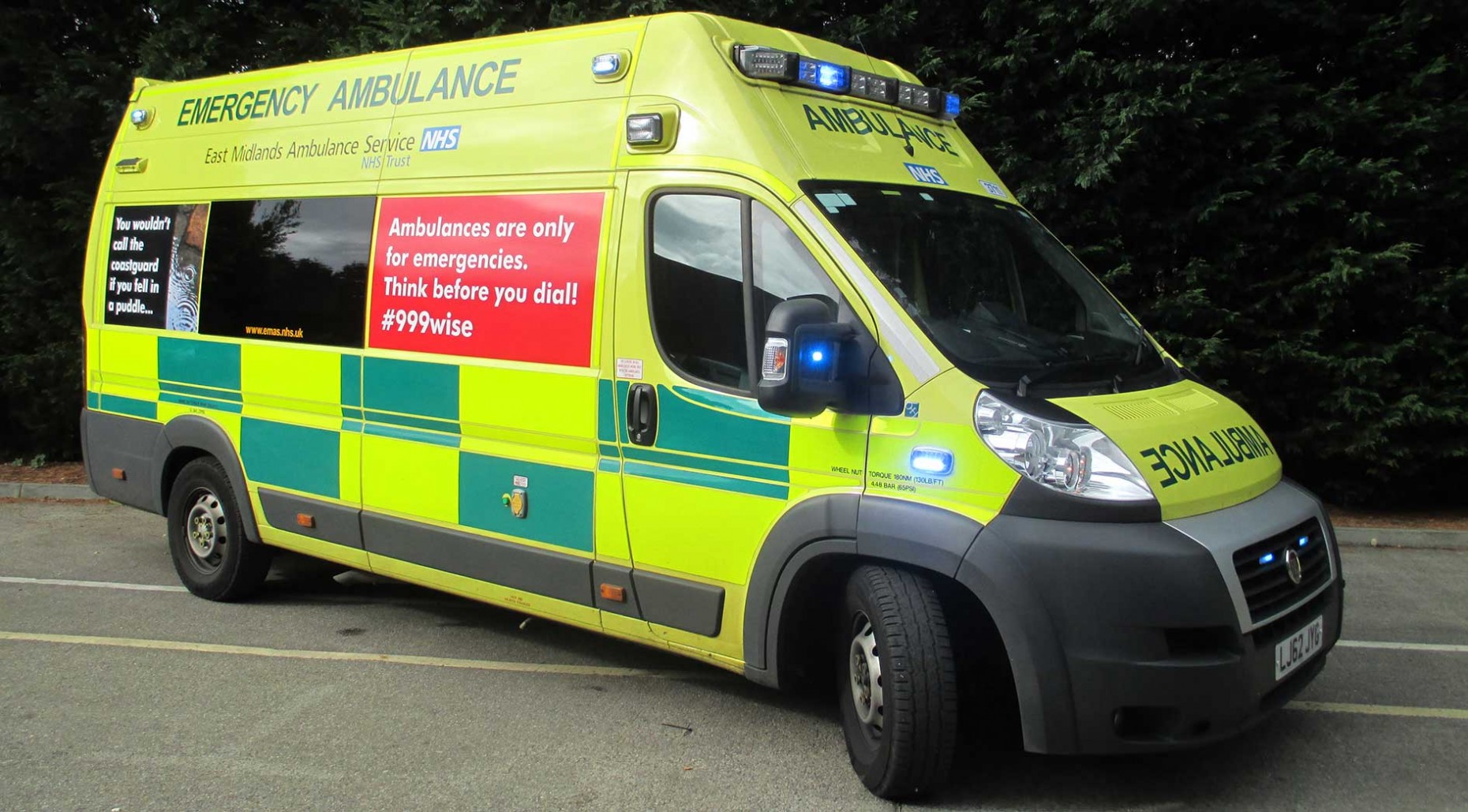 East Midlands Ambulance Service (EMAS) is preparing for four hours of strike action by staff over pay.
The national four-hour strike will take place on Monday, October 13 between 7am and 11am, as part of the ongoing NHS pay dispute.
There will also be further action short of a strike, such as not undertaking paid or unpaid overtime, during the rest of the week, until October 17.
EMAS has been in discussion with GMB and Unison representatives to understand the action that will take place and how it will respond to patients suffering a life-threatening injury or illness over the industrial action period.
Sue Noyes, EMAS Chief Executive said: "We recognise the right of our staff to take industrial action in response to this national issue and we respect and understand that their decision to strike is a difficult one to make.
"Next week is going to be a challenge for all UK ambulance services and we have been preparing contingency plans to mitigate the impact this may have on patient services.
"We continue to work in partnership with our union colleagues regionally and locally to ensure our plans are as robust as possible to help us to continue saving lives, deliver emergency care, and reduce any unnecessary anxiety and concern in the communities we serve.
"Union colleagues have confirmed that they will respond to life-threatening emergencies during the four-hour period and I thank them for putting the safety of our most acutely ill patients first."
"However, the action will affect all non life-threatening emergency calls we receive and it is inevitable that we will face significant pressure both during and after the period of Industrial Action.

"Wherever possible, we will deal with these non life-threatening calls by providing telephone advice and directing people to the most appropriate NHS service.
"This may include asking people who are not in a life-threatening or serious condition to make their own way to an assessment centre via a friend or family member, taxi or public transport."
"We will respond to calls that do require an ambulance response as quickly as possible after staff return to normal working; however, the backlog may take some time to clear and patients may therefore experience some delays throughout Monday.
"Recognising the need to maintain our services as far as possible, we have put a wide range of measures in place to help us cope and provide an emergency service during the strike action. These include postponing training courses and non-essential meetings, placing clinically trained managers and support staff onto front-line duties where appropriate.
"Thank you in advance to people in our local communities for using our emergency service appropriately, particularly during this challenging period."