Mobility scooters blocked by Lincoln footpath barriers
Barred: A set of barriers intended to dismount cyclists have blocked the way for mobility scooters and prams in Lincoln.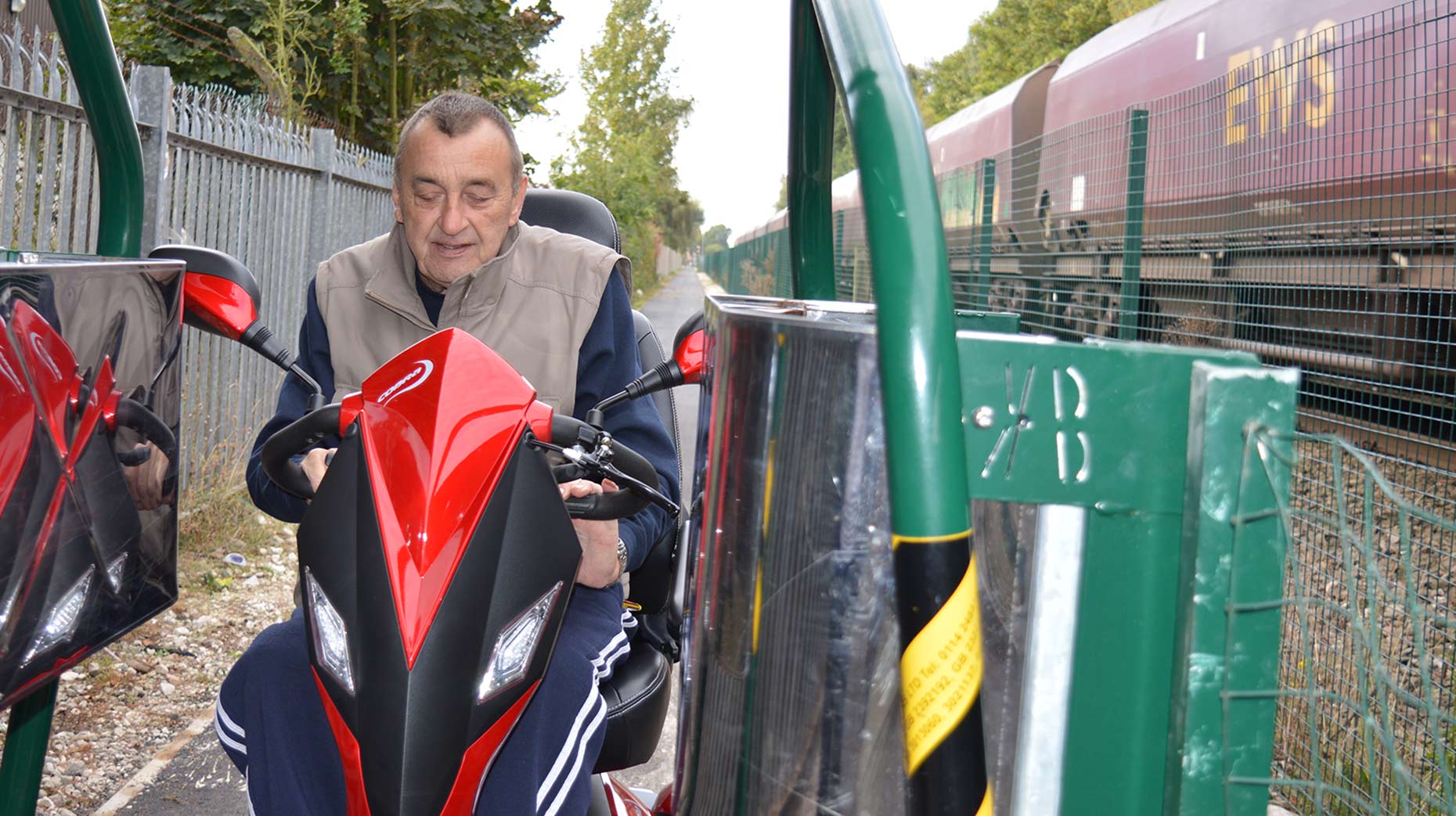 Lincoln residents are voicing their concerns after new barriers at Lincoln rail crossing footpath made it impassable for mobility vehicles and large prams.
When plans to close the Ballast Hole rail crossing near Moorland Way in Lincoln were approved, Network Rail erected a pathway along the side of the tracks to Doddington Road.
A number of complaints were filed about the increase of cyclists using the path at speed, and Network Rail went on to install restrictive frames at either end.
While the number of cyclists has been reduced by the move, a percentage of mobility scooter users and prams have found the way totally blocked off.
The Save Ballast Hole Crossing Group submitted a petition objecting the rail crossing closure, and while it is still open Network Rail are consulting again on the proposal.
A spokesman for Network Rail said: "The footpath has been put in place to provide a safe alternative while we consult on closing Ballast Hole crossing. However, this crossing is still open.
"We are sorry the diversion path is causing problems for some people who need to use it. We take this feedback very seriously, and will be sending a team out to the site as soon as is possible to report back, and we will make any changes we are able to."
A Save Ballast Hole Crossing Group spokesperson said: "Clearly, National Rail did not fully think through the use of A-frames and have certainly never advertised the fact that it is illegal to cycle on NR land.
"Cyclists still zoom along the 300 yards or so between the A-frame at Doddington Road and the one at the Moorland Way end.
"They prevent the passage of mobility scooters and double baby-buggies.
"Despite opposition and a forthcoming Public Enquiry (February 24, 2015, at The Showroom, Tritton Road), the rail juggernaut is steaming ahead as if it's all done and dusted."