UKIP 2014 and SDP 1981: Will the result be the same?
Potential competitor? John Marriott compares the rise of UKIP now to the rise of another party in the 80s due to discontent.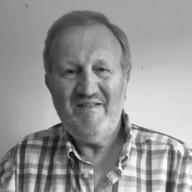 The recent massive increase in support for the United Kingdom Independence Party (UKIP) reminds me that we have been here before. I remember well the levels of expectation generated in the early 1980s by the decision of prominent Labour politicians, Roy Jenkins, Bill Rogers, David Owen and Shirley Williams to establish a new political party.
From a standing start the Social Democratic Party (SDP) captured the mood of the country. Roy Jenkins, freshly returned from Brussels, narrowly failed to win a seat from Labour at the Warrington by election in July 1981. By March 1982 he had captured Glasgow Hillhead from the Tories, whilst in November of the previous year; Mrs Williams had taken Crosby, also from the Tories, with 49% of the vote. Twenty eight sitting Labour MPs and one Conservative MP, together with the eleven Liberal MPs, joined them to form a block in Parliament to challenge the status quo.
The next few years saw a rise in support for what became the SDP/Liberal Alliance, with other notable by election victories, including that of Liberal Bill Pitt in Croydon North West in October 1981, and the SDP's 'Rosie' Barnes in Greenwich in February 1987. Unfortunately, when it came to the real test in the general elections of 1983 and 1987, the combined support the two parties obtained was not reflected in the number of seats they won.
I remember this period well as it more or less coincided with my introduction into politics. I had first joined the old Liberal Party in 1979 and, by 1983, was helping former Democratic Labour councillor and SDP parliamentary candidate Freddie Stockdale in the General Election campaign in Lincoln. It was pretty clear that there was no room for two similar parties in the middle ground, so a deal had been struck early between the Liberal Party and the SDP to share out parliamentary seats. Lincoln had been designated an SDP seat, whereas, for example, seats like Grantham and Gainsborough were fought by Liberal candidates.
There was great enthusiasm amongst our small group of campaigners, comprising novices like myself and seasoned veterans from the Taverne era, such as Liberal Frank Goulding, together with the likes of Fred Allen, Ron Barnes and other ex Labourites. I imagine that UKIP campaigners today are experiencing similar levels of excitement to those we did over thirty years ago. Freddie Stockdale came really close to pushing Labour's Malcolm Withers into third place, the chief beneficiary being Tory Kenneth Carlisle, whose 46% of the vote (up from 41% in 1979, when he just squeezed past Labour's Margaret Jackson) reflected the mood of the country following the Falklands War, Labour's 'longest suicide note in history' of a manifesto and the fact that the opposition vote, as in Lincoln, was almost equally divided between Labour and ourselves.
Despite gaining over a quarter of all the votes cast in the 1983 election, the 'new kids on the block' managed between them a derisory 23 seats, whilst Labour, with only 2% more votes, got 209 seats. Freddie subsequently departed the political scene to devote himself and his energies to promoting his touring opera company and to writing novels.
In the 1987 General Election, the Tories got 376 seats on 42% of the popular vote, with Labour on 229 with 30% of the vote and the Alliance again with 23 seats on 22% of the votes cast. In Lincoln, Mr Carlisle romped home with almost the same percentage of the vote as he received four years earlier, followed by Labour's Nick Butler, helped by his party's abandonment of extremism, on 30% and the Alliance's Peter Zentner on a declining 10%.
Not long afterwards, the Alliance morphed into the Social and Liberal Democrats, with David Owen and one or two of his followers refusing to join and going off into the political wilderness. Starting from a low base, the new party managed to become the go-to party of protest for the next 20 years or so, until its coalition with the Tories in 2010 deprived it of that role.
So here we are in 2014 and witnessing a new political phenomenon, led by ex stockbroker and "man of the people", Mr Nigel Farage. The $64,000 question is whether he and his party will have any more luck at breaking the mould of British politics than we did. I have to say that I would not be surprised if, this time, the cracks in our political system may be big enough for something seismic to happen. Which party, if any, will benefit at this stage is hard to gauge. We might have a clearer idea after the Rochester and Strood by election.
What UKIP is tapping into, however, is the deep unease that many people feel about the way our society in general is evolving.
There is a great deal of truth in the idea that politicians who spend most of their time in Westminster are out of touch with people in other parts of the country. The problem is that there are no easy solutions to any of the problems facing us, especially if we are reluctant to make a larger financial contribution to tackling them by paying higher taxes and unless Westminster is willing to relinquish some central control of decision making and taxation.
Since the fall of communism the world has become a far more dangerous place. That is one of the reasons why an increasing number of people of my generation, brought up in an age of full employment, when we thought we knew who the 'enemy' was, are yearning for a bygone age, which probably never really existed. A survey of UKIP supporters and members was conducted a while back to try to find out what motivated them. When asked what they admired most about Britain, the answer most gave was 'its past'. Unfortunately, we can't turn the clock back. There isn't, for example, some shop somewhere that still accepts pounds, shillings and pence and we can't keep blaming the EU and immigration for all our woes.
That doesn't mean that the few of us who claim to have a liberal outlook on life should dismiss UKIP members and supporters as fruitcakes and closet racists, as our Prime Minister famously did. As a county councillor, I have seen my UKIP colleagues in action over the past year. I grant you that they have one or two interesting characters; but generally they have worked hard at what must have been for many of them a steep learning curve, as I imagine that quite a few of them were surprised to have been elected in May 2013. Many are making a valuable contribution to the life of the council, which will hopefully continue.
As far as next year's General Election is concerned, the tea leaves aren't revealing much at the moment. In the Lincolnshire County Council area, with the exception of Lincoln, which has changed hands several times, no matter how you redraw the boundaries, the remaining six constituencies have stayed 'true blue' for most of our lifetimes.
The really big difference between today and the 1980s is that then there was a dominant Tory party under Margaret Thatcher, regularly gaining over 40% of the popular vote, with the other parties basically fighting for scraps. This time, no party appears currently to have more than around 35% of support. Under our electoral system that might be enough to gain power, as happened to the Blair government in 2005.
However, if the unpopularity of the main Westminster parties continues, we might see some major upsets this time and even in Lincolnshire, if the support for UKIP in last year's County Council elections is maintained in the general election. But that's the big 'if', as third parties like the Alliance and later the Liberal Democrats have found over many years.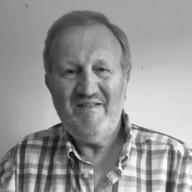 John was a councillor for thirty years, finally retiring in 2017. A schoolteacher by profession, he served on the North Hykeham Town Council (1987-2011), the North Kesteven District Council (1987-1999, 2001-2007) and the Lincolnshire County Council (2001-2017). He was also a County Council member of the former Lincolnshire Police Authority for eight years until standing down in 2009. In 1997 he was the Lib Dem Parliamentary candidate for Sleaford and North Hykeham. He is currently not a member of any political party.