November 24, 2014 10.48 am
This story is over 108 months old
Food and Gift Fair returns to Lincolnshire Showground
Glorious food: Sample the finest produce form Lincolnshire at the upcoming Food and Gift Fair, back for Christmas.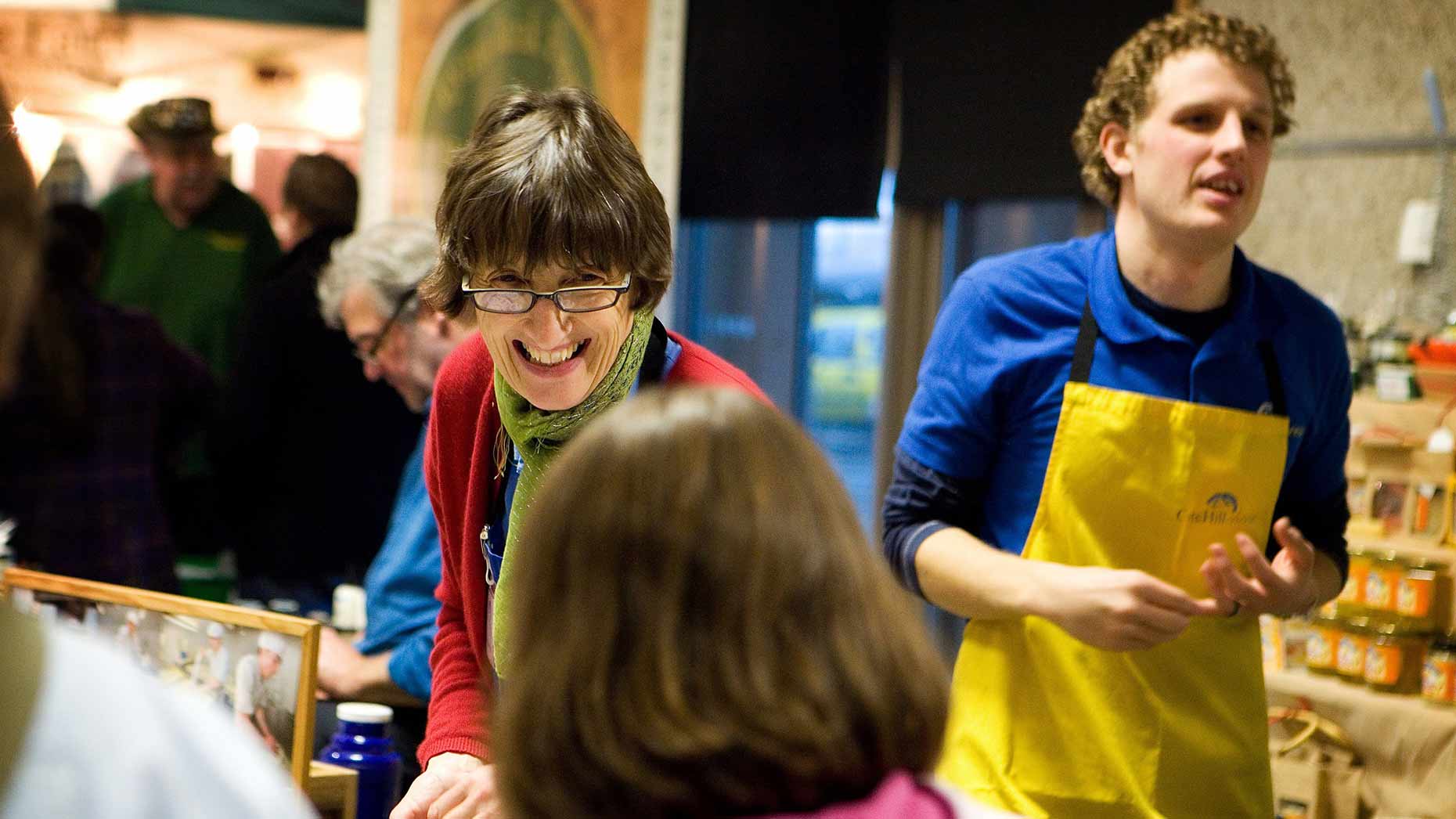 Just in time for the festive season, the Lincolnshire Food and Gift Fair will return to the Lincolnshire Showground this weekend.
There will be around 150 stalls on November 29-30, all featuring quality produce from local businesses.
Meanwhile, visitors will also be treated to cookery demonstrations from special guest Nancy Birtwhistle on Sunday who will make mince pies.
The fair will span across two indoor exhibition halls, and there's also a chance to take part in creative craft workshops to inspire homemade gifts for Christmas.
Dairy farmers Cote Hill Cheese will also be exhibiting six of their finest lines of cheese at the fair, such as Cote Hill Blue, Yellow, Reserve, Red, Lindum and White.
Michael Davenport, partner at Cote Hill Farm, said: "We have been exhibiting at the Food and Gift Fair ever since it began. It is a great atmosphere and we enjoy selling our cheese there every year.
"The Cote Hill Blue is usually really popular at this time of year, we tend to sell quite a lot of that as it is an alternative to stilton. We are proud to be at the fair with 10 years of cheese making experience and over 40 as dairy farmers.
"Come and say hello to myself, my wife Mary and son Joe for our cheese recommendations."
Jayne Southall, CEO at Lincolnshire Showground, added: "There are so many great attractions at this year's food and gift fair which is going to be bigger and better than before.
"We are delighted that Lincolnshire and beyond are booking their tickets to turn out in force to enjoy and support all that Lincolnshire has to offer."
In addition to food and gifts, entertainment will include performances from the likes of Nettleham Community Choir.
Frances Kelly, Nettleham choir master, said: "We are delighted to be working with the showground again, we were there earlier this year at The Lincolnshire Show and cannot wait to sing for visitors at the Food and Gift Fair.
"This is a joining of choirs – Nettleham which has been established for around six years, and Horncastle which has been formed for six weeks – we will be singing a mixture of Christmas carols and old favourites including folk songs and sea shanties.
"We sing for the joy of it and can't wait to bring a touch of music to the showground."
Ticket sales for the Food and Gift Fair are already up by 20 per cent. Tickets cost £5 (£6 on the door), and under 16s go free when with an adult.
Free all day parking is available at the event, which runs between 10am and 4pm on both days.