November 7, 2014 10.54 am
This story is over 85 months old
Lincoln Cathedral stone mason wins top heritage accolade
Stone masonry talent: A Lincoln Cathedral stone mason has been recognised for his excellent craftsmanship at the English Heritage Angel Awards.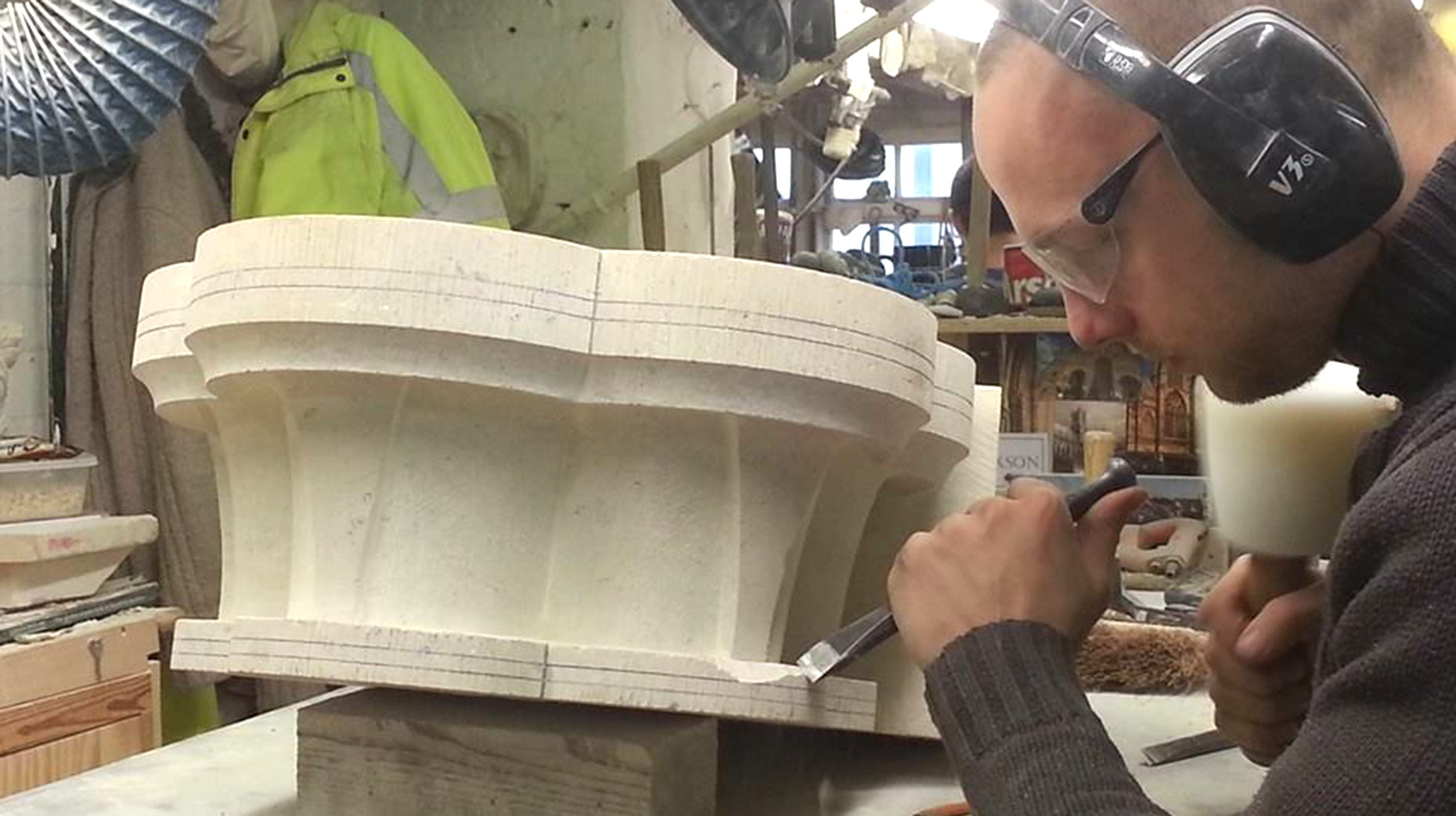 Lincoln Cathedral's Improver Stone Mason, Adam Wilcockson, has been recognised for his excellent craftsmanship at the English Heritage Angel Awards.
Adam came top in the Best Craftsmanship by Trainee or Apprentice Employed on a Heritage Rescue category at the London ceremony on Monday, November 3.
After working locally as a bricklayer, Adam began his training at the cathedral in 2011.
He studied on block release at Moulton College in Northampton, and in 2013 he achieved NVQ Level 3 in Stonemasonry.
The key project for the masonry team throughout Adam's apprenticeship has been the conservation and restoration of the South West turret.
Gradually he has moved from working practice stones in the workshop; to working and filing stones with a simple profile and then to reproducing architecturally complex stones with multiple profiles, and fixing them on site.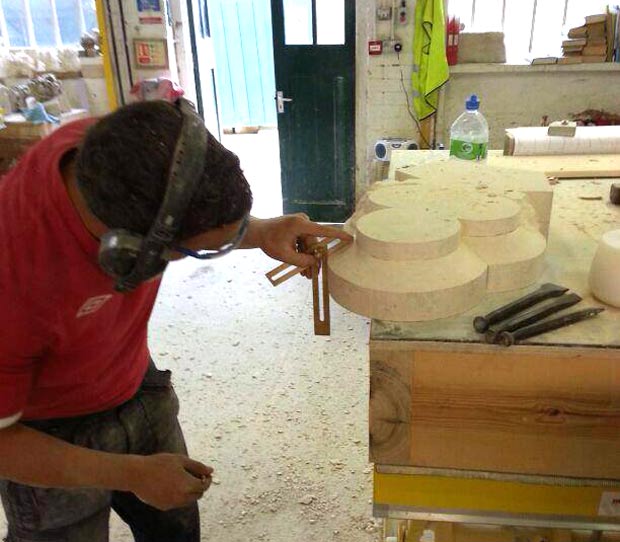 Lincoln Cathedral has a long history of developing and nurturing trainees and apprentices.
The building currently hosts scholarships supported by the Heritage Lottery Fund.
Adam's Masonry apprenticeship has been fully funded by the Friends of Lincoln Cathedral.
A Lincoln Cathedral spokesperson said: "We nominated Adam for this award because it's not just about the skill that he's learnt, but also his attitude to the job and his dedication to the team.
"We are also grateful to the Friends of Lincoln Cathedral for their £90,000 contribution, who have made Adam's apprenticeship possible.
"Adam's craftsmanship is truly a reflection of the quality of work of both his mentors and the Cathedral Works Department as a whole.
"This award serves as recognition for the skills which Adam has developed, and we are all very proud of his achievements."
After recieving his award, Adam said: "In the future, I want to keep my masonry up to scratch and develop as a better mason.
"In years to come when I'm retired I want to show my grandkids the actual stone I worked when I was an apprentice!"
This year, in order to give people the opportunity to learn about the stone masonry work that goes into the Lincoln Cathedral restoration projects, special tours were offered to members of the public.