Lincoln chippy quiz raises hundreds for Ethan Maull charity
Charity chips: An annual charity quiz raised over £700 for cancer treatment charity Ethan Maull's 'Up Yours to Cancer' Foundation.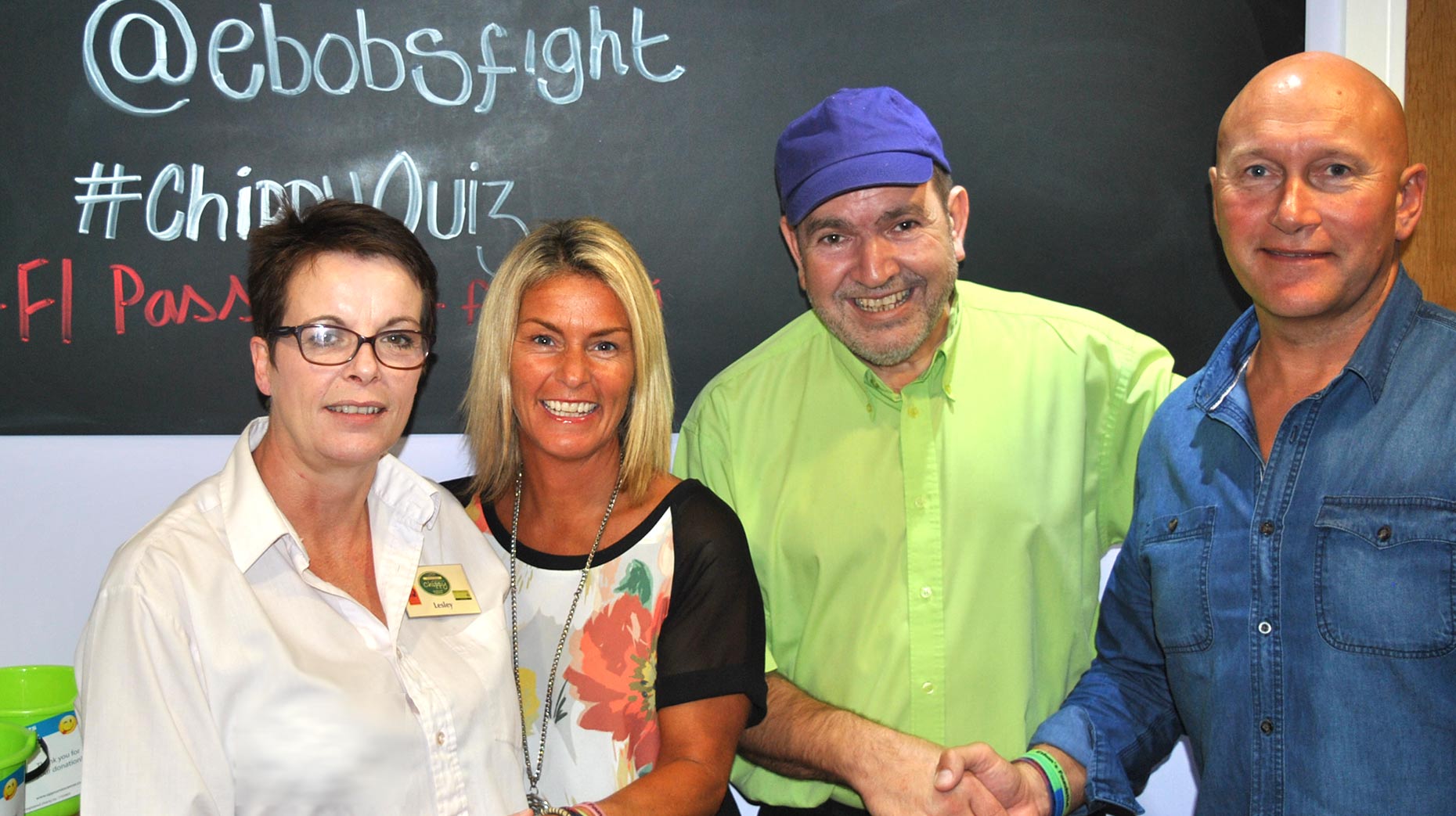 An annual charity quiz organised by a Lincoln PR and marketing company raised over £700 for cancer treatment charity Ethan Maull's 'Up Yours to Cancer' Foundation.
Shooting Star PR awarded £743 to their charity of the year, which was raised with the help of 60 attendees of the Quiz, Chips and Mushy Peas event at Burton Road Chippy in Lincoln.
The event, which took place on Monday, November 3, was organised in aid of Ethan Maull's charity after he sadly lost his life this year.
Ethan and his family from Lincoln set up the foundation in 2013 to help raise awareness of osteosarcoma after he was diagnosed with the rare form of children's bone cancer in December 2012.
The Ethan Maull 'Up Yours to Cancer' foundation has raised almost £100,000 towards purchasing a property in Nottingham to be called Ethan's House, where families can stay while their children undergo extensive treatment at Queens Hospital.
Sam Maull, Ethan's mother, said: "We really appreciate the generous support we've received from Shooting Star PR and Burton Road Chippy.
"November marks six months since we lost our beautiful boy to cancer. It has been a difficult time for me and my family, but we have stayed strong as a result of everyone's encouragement and fundraising.
"We're looking forward to our Black and White Christmas Ball at Jocastas from 6.30pm to 2am on 6th December 2014."
Jez Ashberry, Director of Shooting Star PR, said: "We are thrilled that the event was yet again a success and we were able to raise almost £100 more than we did at last year's quiz.
"Sixty people took part in the quiz and we would like to thank them and everyone who donated a prize for their support.
"This is the second charity chippy quiz that we have organised and we are planning to make it an annual event to help raise funds for our charity of the year."
Des Anastasiou, owner of Burton Road Chippy, added: "We were happy to work with Shooting Star PR again and host their charity chippy quiz night in support of The Ethan Maull 'Up Yours To Cancer' Foundation.
"We understand the importance of supporting local charities and try to do so wherever possible as they do brilliant work to help improve the lives of others."
Shooting Star PR managed to raise over £1000 for the charity this year following various fundraising events, including running the annual Lincoln 10K in April 2014.
Every year Shooting Star PR provides free advice and expertise to a different local charity or not-for-profit organisation which they may otherwise not be able to afford.
The agency is now looking for its charity of the year for 2015 and would like to hear from organisations that could benefit from PR and marketing services including news releases, social media, marketing strategy, crisis management and media monitoring.
If you would like to nominate your charity send an email to [email protected] explaining why you think your charity would benefit from a year's free PR.