Lincoln NHS patients upcycle 1,000 milk bottles to build greenhouse
What rubbish can do: Older patients at a North Hykeham treatment facility have created a sustainable greenhouse using over 1,000 milk bottles.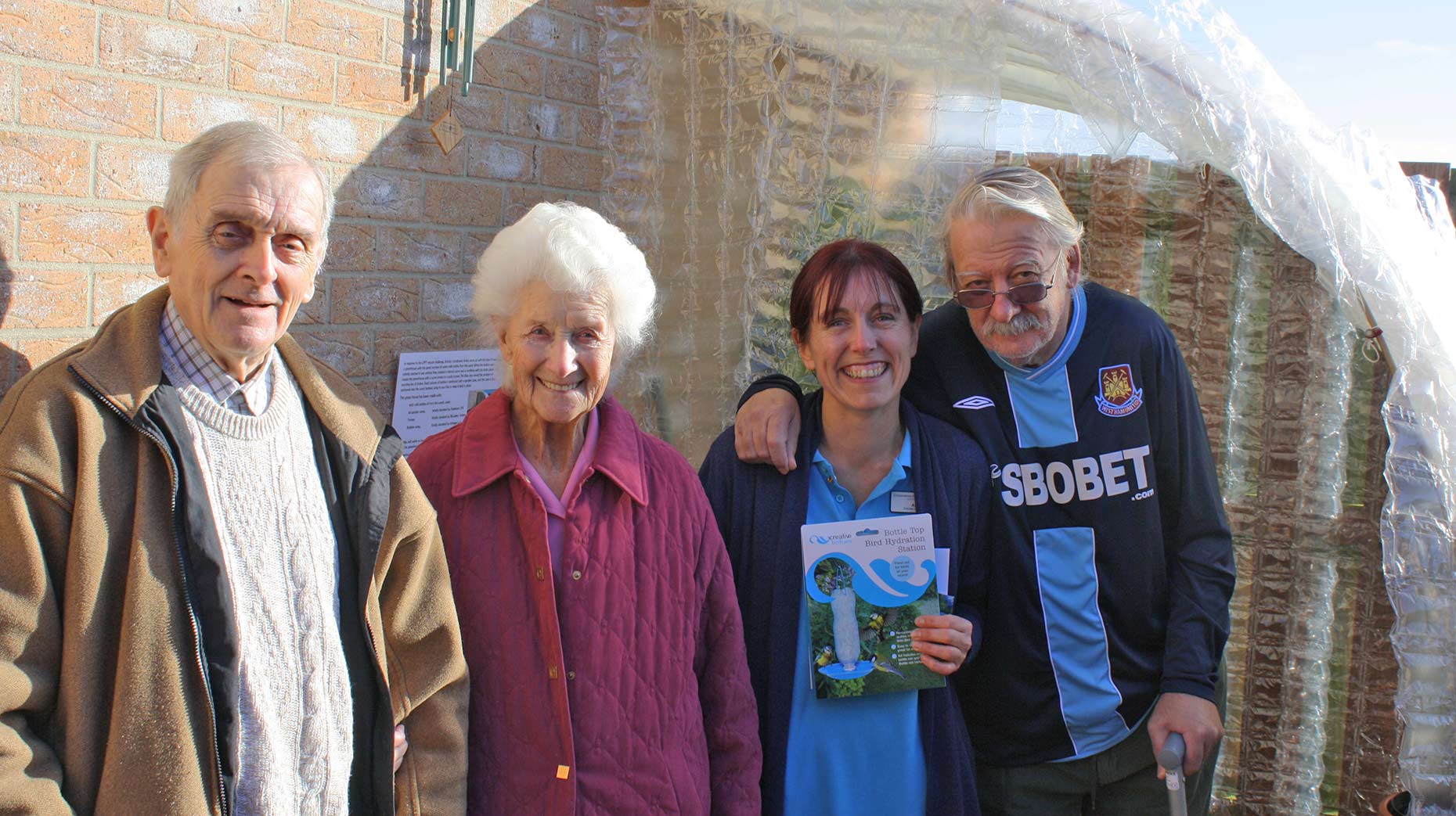 Older patients at a North Hykeham treatment facility created a sustainable greenhouse, using over 1,000 milk bottles.
Inpatients at Witham Court in North Hykeham, a local NHS assessment and treatment unit for older adults, built the structure as part of an environmental impact challenge.
The challenge was set by Lincolnshire Partnership NHS Foundation Trust to help it meet its sustainability targets in line with the UK Climate Change Act.
The local challenge team decided to upcucle the 20 empty milk cartons that they dispose of each day into a greenhouse.
Patients and staff worked together to prepare one thousand old milk cartons to construct the greenhouse 'walls'.
Each column of bottles is reinforced with a garden cane, which when anchored into the wooden batten is kept in place by its own flex.
The bottles provide insulation, similar to double-glazing in winter, and as they are opaque, they will help keep the greenhouse cool in summer.
The greenhouse is made with: 1,035 milk bottles; 40 garden canes donated by Hykeham DIY; timber donated by RJ Laskey Joinery, and bubble wrap donated by Wirtgen Ltd.
Witham Court's activity coordinator, Anita Laskey, said: "It's wonderful to have delivered a therapeutic project which has involved upcycling rubbish to provide a useful facility for the unit and one in which patients and staff have been supported so generously by local businesses."
Inpatients were presented with national gardening vouchers in recognition of their achievement by members of the trust's estates team who set the challenge with its waste services contractor, Veolia.