Lincoln printing firm invests funding into new "superwide" machinery
Expansion: A local firm has been able to grow with new machinery thanks to a special Lincoln growth fund.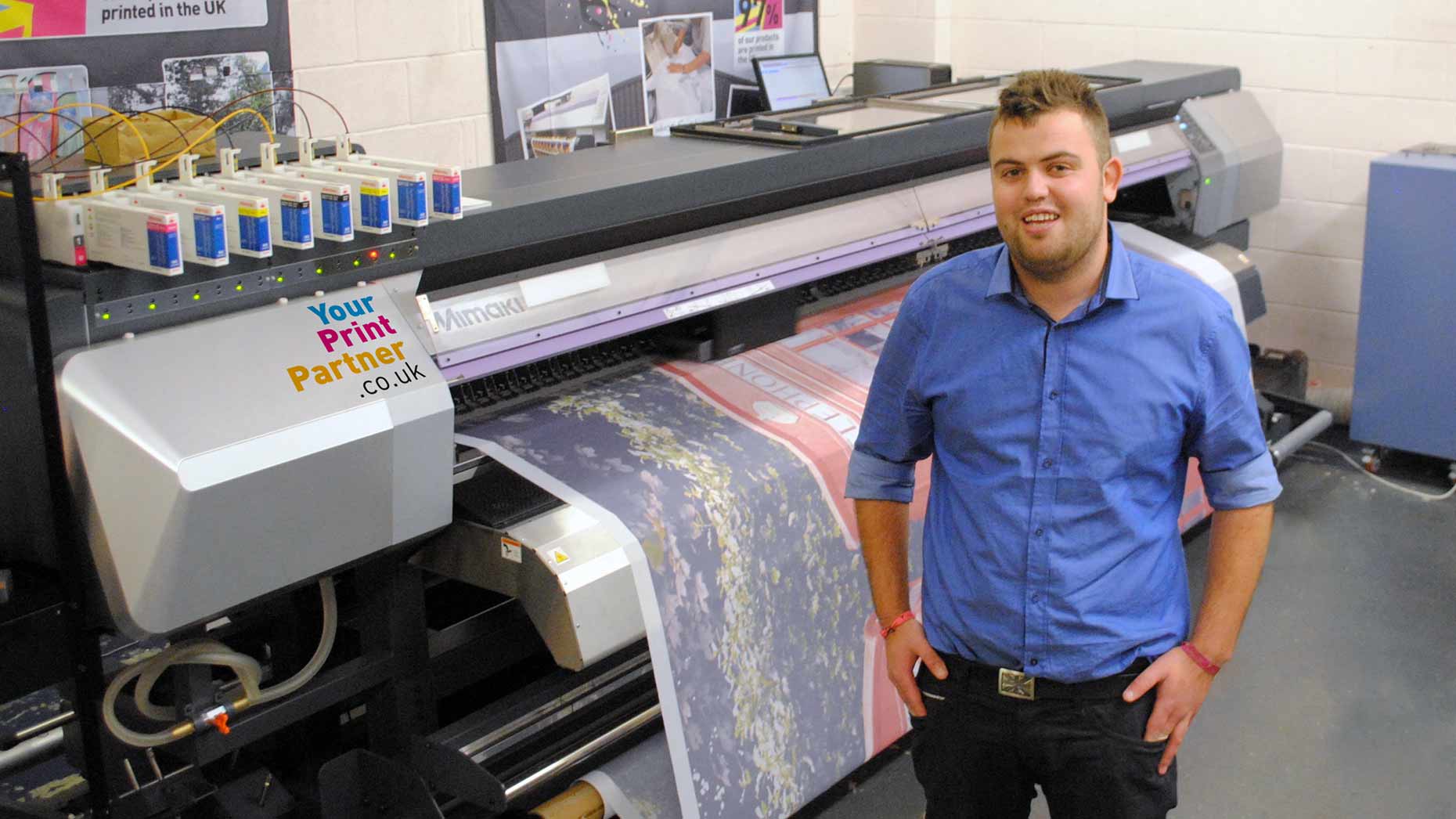 Lincoln's large-format print specialist, Your Print Partner, has enhanced its reputation as one of the fastest growing firms in the industry by installing new 'superwide' print machinery by using a growth fund.
The purchase was made possible with assistance from the Lincoln Growth Fund, established to provide grants to SMEs in Lincolnshire looking to grow their businesses and create sustainable new employment.
As part of Your Print Partner's growth strategy, five new jobs will be created to help with the expanding business.
Stuart Maclaren, Director at Your Print Partner, said: "One of our most popular products are feather flags, which you might typically see as sporting events or car forecourts. With this new printer, we have the potential to print an additional 1,269 flags a week. This opens the door for us to new markets and competing for much larger tenders."
So far the Lincoln Growth Fund has successfully awarded a total of 16 businesses' funding and is available to a wide range of sectors including:
Engineering and specialist manufacturers
Research, marketing, communications & PR
Printers & graphic design services
Independent garage services
Installation and repair of stairlifts, hoists and ramps
Commercial archaeologists
Commercial, industrial and retail shop fitters
School uniform suppliers and garment decorators
Solicitors
Jane Greaves, Programme Manager for The Lincoln Growth Fund, said: "We are delighted to have awarded £40k of funding to Your Print Partner Ltd to support their growth.
"This funding will contribute to their investment in specialist print equipment, enabling them to increase their manufacturing capacity as well as extend their product range."