Lincoln's blessing of the gritters returns ahead of icy weather
Big blessing: The Bishop of Lincoln will bless the gritters next week, before they begin doing the icy road rounds for the winter.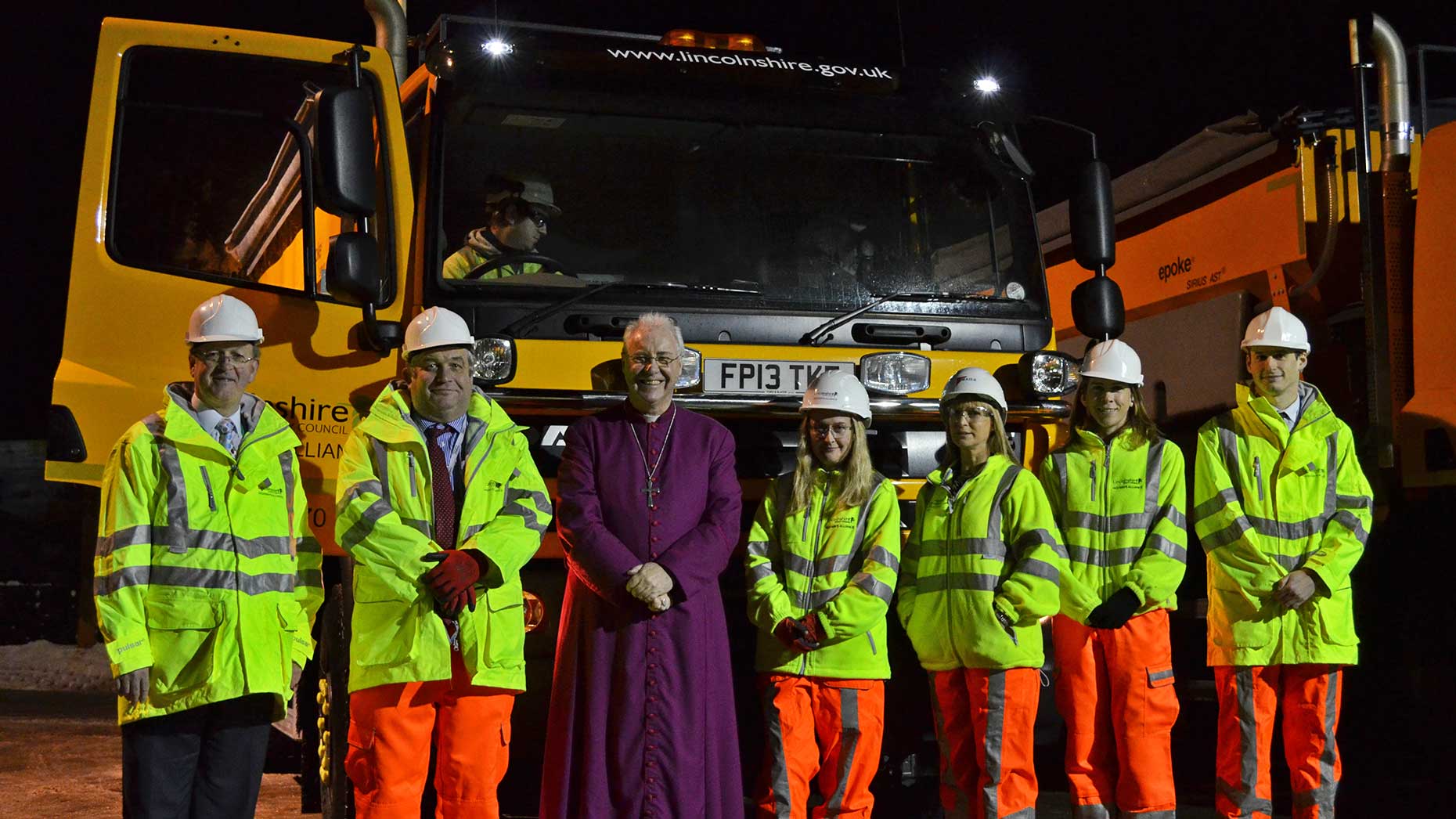 The Bishop of Lincoln will be making a visit to Lincolnshire County Council's gritting team depot, just north of Lincoln, in order to bless the local team.
The Bishop of Lincoln, the Right Reverend Christopher Lowson, will bless the gritting team at Sturton-by-Stow before the colder, icy weather sets in on November 24.
The ceremony is part of the council's winter preparations, including assesing how much salt is in stock for gritting and test driving the fleet of gritters.
The Bishop of Lincoln, the Rt Revd Christopher Lowson, said: "The annual blessing of the gritting teams is an opportunity to thank them for their hard work in all weathers and at all hours to make the roads as safe as possible.
"Many Lincolnshire people live in rural areas, and are grateful for the gritted roads when it comes to getting to the shops, doctors, or even checking on family and friends during the colder months. At the ceremony, we will bless the equipment and pray for the teams' safety."
County Councillor Richard Davies, Executive Member for Highways and Transport, added: "All 43 of our gritters are ready to take on the challenges that this winter could bring to our roads, and the Bishop's blessing will see our teams through the colder months ahead.
"However, there are occasions when salt won't completely clear the road, so we'd like to remind motorists to drive safely this winter and stay up-to-date with weather conditions and the latest information on the roads. Don't forget, you can always find out more by following us on Twitter for the latest."