Lincolnshire Council offers free blind hooks to keep children safe
Child safety: Lincolnshire County Council are offering free blind cleats to families in Lincolnshire to avoid tragedies.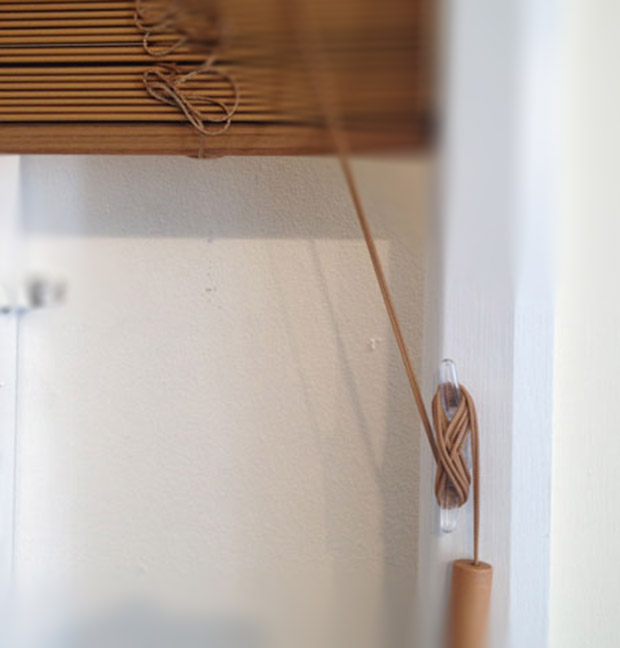 Lincolnshire County Council is offering parents free blind cleats to prevent accidents from blind cords in the home.
According to the Royal Society for the Prevention of Accidents (ROSPA), there have been at least 27 deaths due to looped blind cords since 1999, 14 of which happened between 2010 and February 2013.
Cords can be of a threat to children due to the possibility of getting caught up, which could lead to serious injury or even be fatal.
Helene Denness, specialty registrar in Public Health, said: "Over one million children are taken to accident and emergency after accidents in or around the home each year. Often tragic accidents occur through play when it comes to blind cords.
"Our advice to parents is to only install blinds that are safe by design, such as a cordless blind or ones with a concealed or tensioned cord.
"But if you live in Lincolnshire and do have blinds with a cord, the county council offers free blind cleats to keep the hanging wire out of the way of little ones."
Other advice from ROSPA includes:
Install blinds that do not have a cord, particularly in a child's bedroom.
Do not place a child's cot, bed, playpen or highchair near a window.
Pull cords on curtains and blinds should be kept short and kept out of reach.
Tie up the cords or use one of the many cleats, cord tidies, clips or ties that are available.
Do not hang toys or objects that could be a hazard on the cot or bed.
Don't hang drawstring bags where a small child could get their head through the loop of the drawstring.
To get free blind cleats, fill in the form on the county council's website.