Local RAF engineers cycle 372 miles for Lincoln charity
Bomber biking: A team from the Battle of Britain Memorial Flight have cycled hundreds of miles for charity.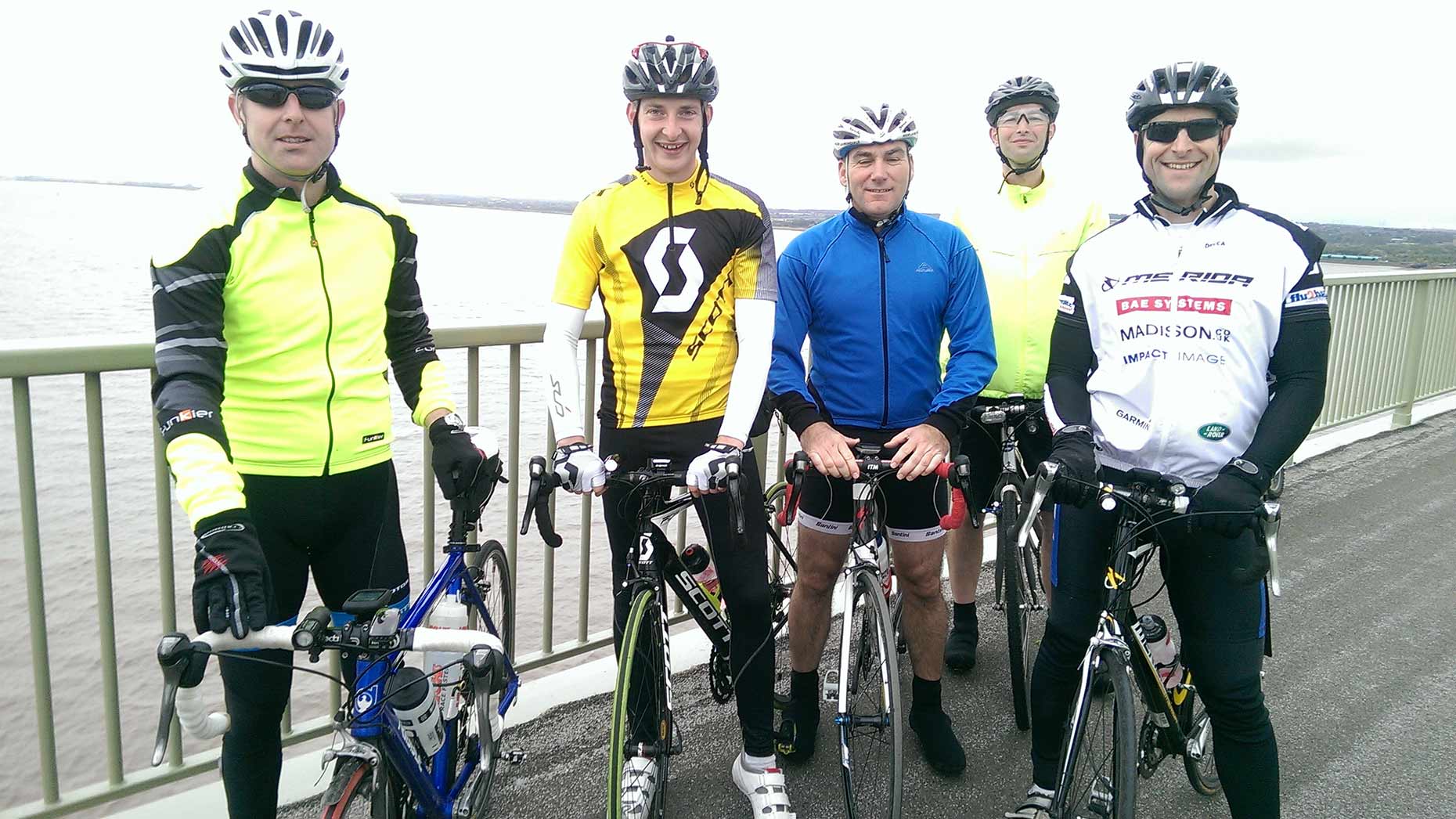 A team of seven engineers from the Battle of Britain Memorial Flight completed a gruelling 372 mile bike ride to raise £9k for charity.
The team consisted of SAC 'Luther' Bissett, SAC 'Tank' Shawcroft, SAC 'Mikey' Willcox, SAC 'Jim' Baynes, CPL 'KP' Kirkpatrick, CPL 'Mazza' Marriott and FS 'Deano' Mcallister, together raising money for the International Bomber Command Centre based in Lincoln.
They decided to take on a cycle route through the Bomber Counties in order to raise the funds, starting at the Bomber Command Memorial in Green Park, London, on October 13.
They headed towards RAF Wyton about 100 miles away, but not everything went to plan due to five punctures and two tyre changes.
From RAF Wyton the team set off to RAF Wittering and then back to RAF Coningsby and Waddington in Lincolnshire, before heading over the Humber Bridge towards RAF Linton on Ouse.
The last day saw them conclude their trip at Tees Airport, formally RAF Middleton St George, the most northern WWII bomber station.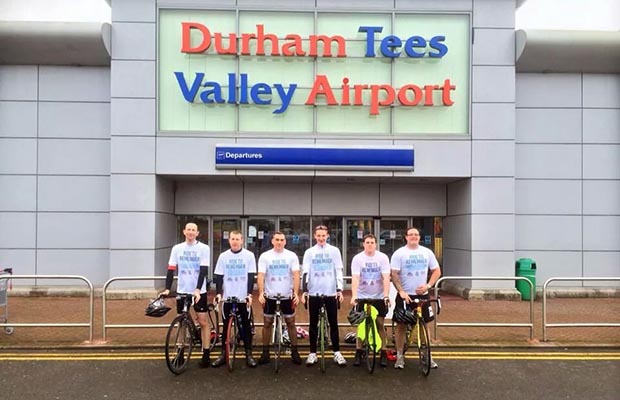 BBMF Engineer Cpl Matthew Marriott said: "All of this was of course to raise money for and awareness of the International Bomber Command Centre based in Lincoln, at the heart Bomber County.
"With the raffle now drawn and the donations still coming in, the grand total stands at around £9,900, all kindly donated by you guys out there. So from all of us who took part I'd like to say massive THANKS to you all.
"Thanks must also go to Tesco in Sleaford, Rutland Cycles and Spitfire Cycles who all kindly helped with donations of drinks and spares."
The team's Just Giving Page is open until November 21 2014. To donate please visit the website.