Bus use in Lincoln villages increases by 70%
More people taking the bus: Bus use to and from the Lincoln villages of Witham St Hughs and Bassingham has increased by more than 70%.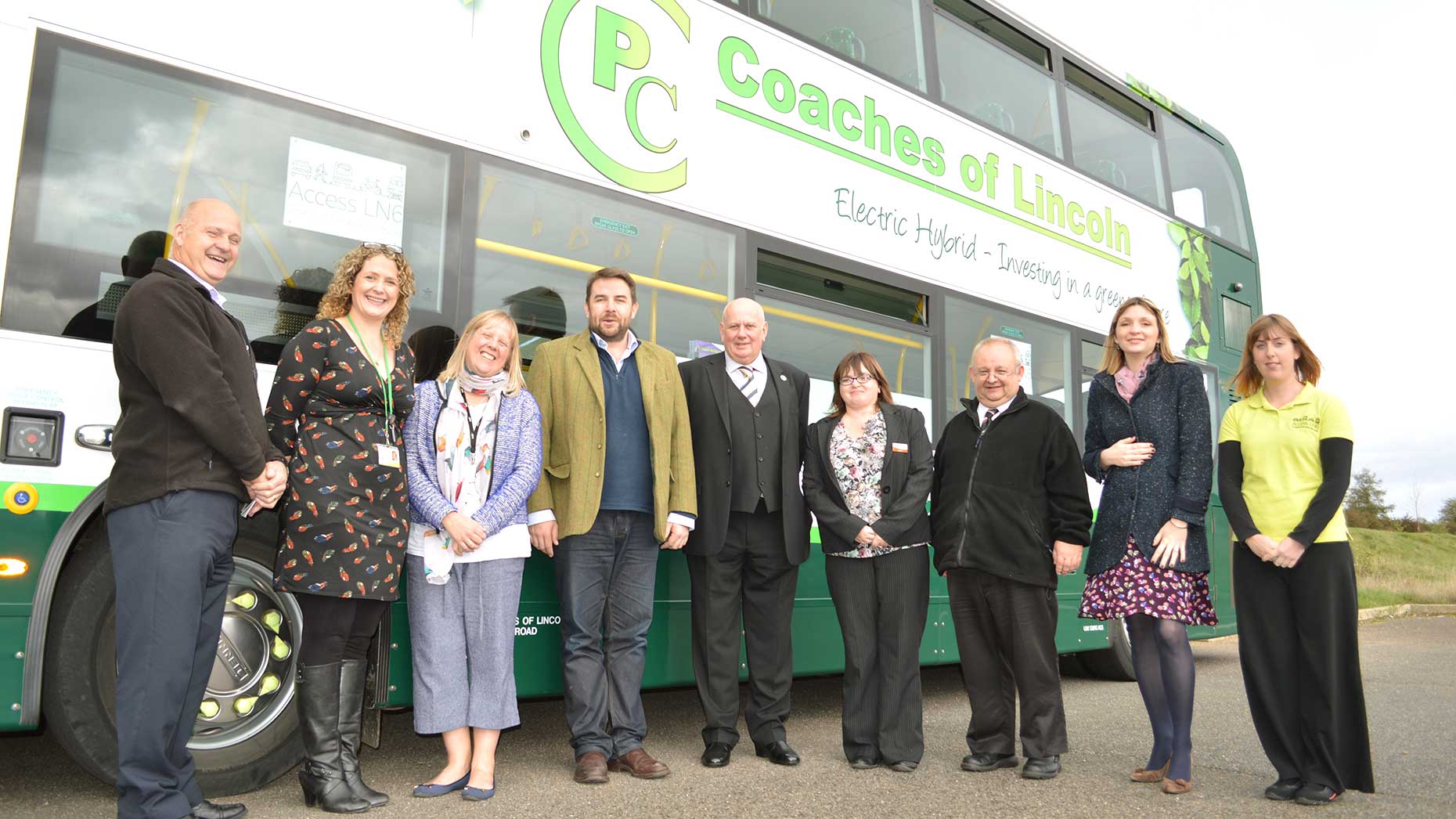 The number of people travelling by bus to Lincoln villages Witham St Hughs and Bassingham has increased by more than 70% since 2012 – the equivalent of 14,000 new passengers.
The PC Coaches 49 bus service was funded through the Access LN6 programme at Lincolnshire County Council to provide a link to villages in south-west Lincoln.
It began in April 2013 and, at the same time, the existing PC Coaches 48 service to Witham St Hughs was also enhanced.
From April to September 2011, 19,847 passengers used both services. This increased to 34,003 over the same time period in 2014 – an increase of 71.3% which is 14,156 passengers.
Peter Smith, Managing Director at PC Coaches, said: "PC Coaches was delighted to be given the opportunity to work with Lincolnshire County Council's Access LN6 team, and to show our commitment to the project we invested in two new Enviro 400 buses that cost in excess of £600,000.
"We would like to thank the public for supporting the services over the last couple of years. We understand that to get people out of their cars and onto the buses it is important that we keep to time, and try to keep the same drivers on routes to build up a rapport with the passengers
"Moving forward we will continue to work with Access LN6 to continue improving the service and also increase on the already rising patronage."
Councillor Richard Davies, Executive Councillor for Highways and Transportation at Lincolnshire County Council, said: "The increase in passenger numbers on the PC Coaches services is fantastic.
"One of the main aims of Access LN6 is to reduce car use in the area, and if people are swapping the drive for a more sustainable mode of travel, this is going a long way towards achieving these goals.
"It also provides a much-needed link between Lincoln city centre and villages in LN6."
Bus travel from Witham St Hughs to Lincoln costs £3.70 for a return ticket. 10 journey tickets are available for £15.00, and monthly tickets are £40.00.
For more information, and to view the timetable, visit the PC Coaches website.