December 9, 2014 4.24 pm
This story is over 107 months old
Law firm offers £1k funding boost for Lincoln charity
Charity scheme: A Lincoln charity has won £1,000 as part of a giving project by a local law firm.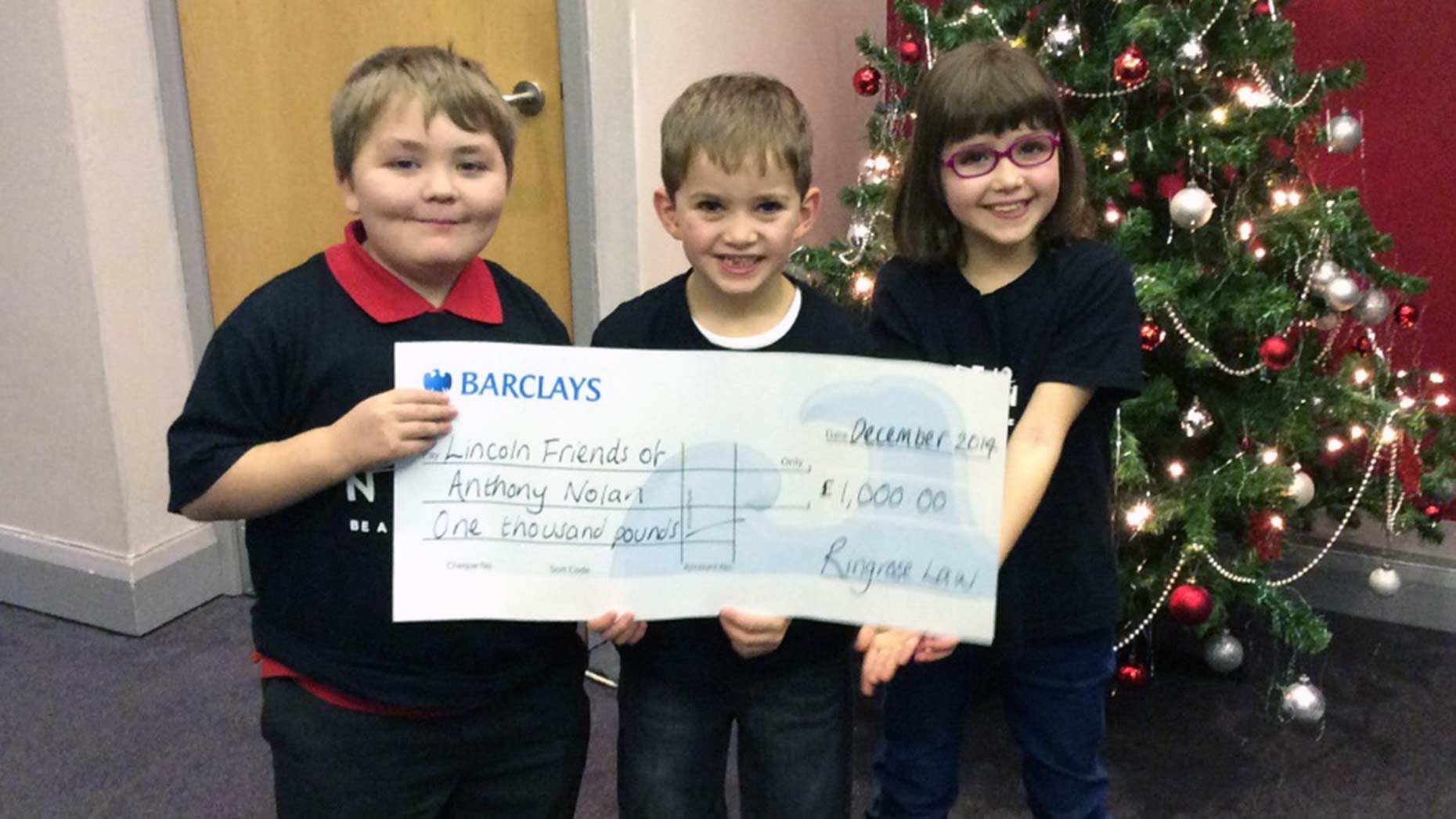 A Lincoln charity has been the latest to benefit from a community project scheme by law firm Ringrose Law.
The Lincoln Friends of Anthony Nolan Charity received £1,000 from the Ringrose Law Community Project Scheme 'A Grand Idea'.
The charity raises money and awareness for Anthony Nolan, an organisation which helps match donors to those needing bone marrow transplants to help cure them of leukaemia or other serious conditions.
The Lincoln charity helps find donors locally by hosting awareness events, such as talks within community groups.
Statistics show there is a low level of donors within Lincolnshire in comparison to other counties.
It costs around £100 to recruit each donor to the register, so the funding will be used to help organise a new recruitment event.
Julie Cook, Head of Fundraising for Lincoln Friends of Anthony Nolan said: "Taking part in the Grand Idea competition has already raised the profile of our local fundraising group and we are delighted to win £1,000.
"We will now organise our first recruitment and information event for next year and hopefully get some more potential lifesavers to sign up in Lincoln and the surrounding villages."
Ringrose Law set up A Grand Idea in 2013, aiming to give £1,000 each to six different charities and community groups across Lincolnshire and Newark every year.
Paul Cooper, Managing Partner at Ringrose Law said: "We were delighted that Lincoln Friends of Anthony Nolan won the Grand Idea, as this is a charity very close to our hearts at Ringrose Law.
"The work the charity does really can save lives and we really hope this donation to the Lincoln Friends of Anthony Nolan can make a real difference in helping people in Lincoln and the surrounding area. "
If a charity of community group would like the chance to win the £1,000 on offer in 2015, they can sign up on the website.