Over 2,000 work-related injuries and illnesses in Lincoln last year
Workplace safety: Over 2000 work-related injuries and illnesses were recorded in Lincoln last year by the Health and Safety Executive.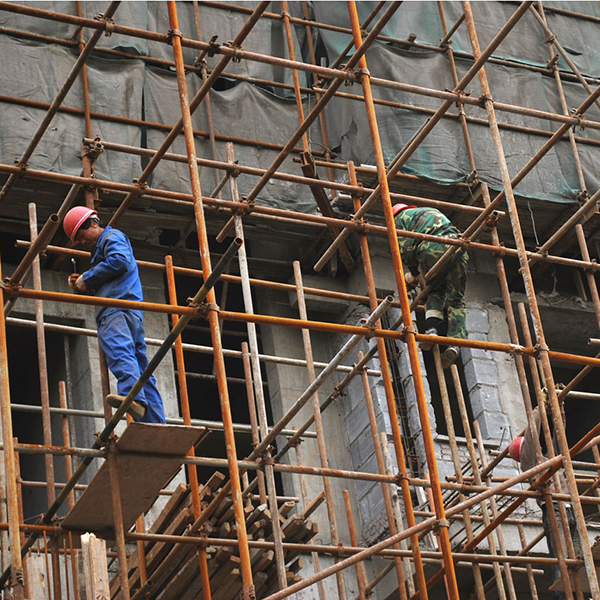 Over 2000 work-related injuries and illnesses were recorded in Lincoln last year by the Health and Safety Executive (HSE) watchdog, while Lincolnshire as a whole marked a reduction in deaths and injuries in the workplace.
The death, injury and ill health figures released on January 14 for every local authority area show that two people lost their lives while at work across Lincolnshire in 2013/14 and 1,252 suffered injury.
Some 193 injuries to workers were recorded in Lincoln for the 2013/14 period, and the watchdog marked 1,900 work-related illnesses.
That compares to two deaths and 1,286 injuries in Lincolnshire the previous year.
HSE also estimated that 14,100 people have been made ill through their work in Lincolnshire in 2013/14.
The statistics for each local authorities in Lincolnshire were:
The statistics were gathered through Reporting of Injuries, Diseases and Dangerous Occurrences Regulations, which revealed 133 deaths and more than 79,500 injuries at work nationally.
In the years since its inception in 1975 HSE has noted a reduction in health and safety issues. In 1974/75 a total of 651 employees alone were killed, without including self-employed workers.
The latest figures show that those involved in construction, manufacturing and waste and recycling are most at risk, with agriculture another industry where sustained improvement is needed.
Areas of particular concern include falls from height; work on machinery that is poorly maintained and guarded; and failing to properly manage workplace transport.
Samantha Peace, HSE Regional Director for the East Midlands said: "The families of the workers in Lincolnshire who sadly lost their lives last year have just had to spend the festive period without their loved ones, while thousands of other workers were made ill through their work or had their lives changed forever by a major injury.
"Workplace conditions have improved dramatically in the past four decades, but as employers plan and prepare for the new financial year they need to ensure that health, safety and welfare is a clear focus."
HSE Chair, Judith Hackitt, added: "Thousands of serious injuries have been prevented and work-related deaths have reduced by 85 per cent.
"For the last eight years we have consistently recorded one of the lowest rates of fatal injuries to workers among the leading industrial nations in Europe. However, in HSE's 40th year it is right that we acknowledge the progress we've made and look to a future of striving to bring down these statistics even further."