January 6, 2015 8.30 am
This story is over 105 months old
New Year's marketing resolutions for 2015
A fresh look: David Wright shares tips to get you started with some marketing goals for your business that you'll actually enjoy sticking to.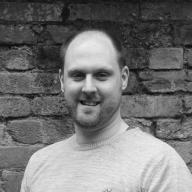 Now that 2015 has arrived, many of us are tentatively jotting down resolutions for the new year. Along with personal goals such as doing more star-jumps and watching less Reality TV, you might want to set some marketing goals for your business that you'll actually enjoy sticking to. Here are some tips to get you started.
Be clear
Before you make new goals, you'll need to review what did and didn't work in 2014. For this, you'll need clarity of mind, especially after those Christmas excesses! Try an app like Unstuck to help disperse the brain-fog.
Be SMART
Make sure that the goals you set for 2015 are SMART
Specific (Who, What, Where, When, Why?)
Measurable (How much or how many?)
Achievable (How will it be implemented and what resources will you need?)
Realistic (Are you willing and able?)
Time-Bound (Today, next week, next month?)
Be more sociable
If your marketing doesn't involve social media, now is the time to get cracking. It's free, and great for engaging with customers and creating a personality for your business or brand. Social media advertising can be cost effective and highly targeted. On Facebook, you can target users based on their gender, location, occupation, and interests. Paying attention to your responses will tell you who your customer base actually is and what their habits are.
Spruce up your writing style
Think about your audience when writing. It's not just about relaying information. You should have a consistent tone of voice that ties in with your brand. If you need support with grammar or writing style, try the Grammar Up or Hemingway apps.
Brainstorm
If you're stuck in a rut, a creative session can throw new ideas into the mix. See here for some tips. Delegate if you need to. Ask a colleague for help if you are not confident with marketing – or reach out to a specialist agency.
Work with the calendar
Plan your marketing activity around major annual events, holidays, anniversaries and anything that will be important to your customers. Leave yourself enough time to decide what you would like to do.
Tell a story
Your favourite brands don't always promote their products and services in a literal way. The recent Christmas TV ads were a good example of this. Yes, some promotions are based on special offers and BOGOFs. But many more are about communicating the core values of a company, and what kind of experience you will have if you spend time/money with them. Your 'story' is what sets you apart from the competition.
Think visually
The popularity of Instagram, Vine and Pinterest is proof that a picture is worth a thousand words. Fortunately, creating your own visuals for online marketing is getting easier, with many simple programs and apps available to help you. Sometimes low-tech imagery works better on social media because it's easier to relate to. Leading with a visual is a way of saying something quickly and effectively, whilst still leaving room for interpretation.
Remember quality
Marketing success is not always measured in website visits and Twitter followers. Content marketing can inspire brand loyalty and result in repeat business. Think about producing a free guide, download or video containing tips and advice. A regular blog with expert commentary will encourage longer website visits. It will also help improve your search engine listings.
Be a good guest
If you want to position yourself as an industry expert, writing an article for an established website will help. You will be sharing your thoughts with a larger audience, and also borrowing some prestige from the site. Again, this can improve your SEO, especially if you share the finished product on your own networks.
What are your marketing resolutions for 2015? Tweet me at @WeAreLava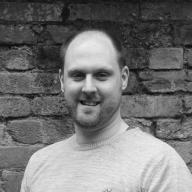 David Wright is New Business and PR Executive at Lava, an award-winning marketing communications agency based in Lincoln and Nottingham. David makes connections with the business community, and support clients across both trade and consumer accounts. He has a degree in Media and Communications from Goldsmiths College, University of London.