Revamp on the table for 'dated' Lincoln shopping complex
Restaurant or entertainment venue: The Mall shopping arcade on Lincoln High Street has been bought by a local developer, with views for a revamp.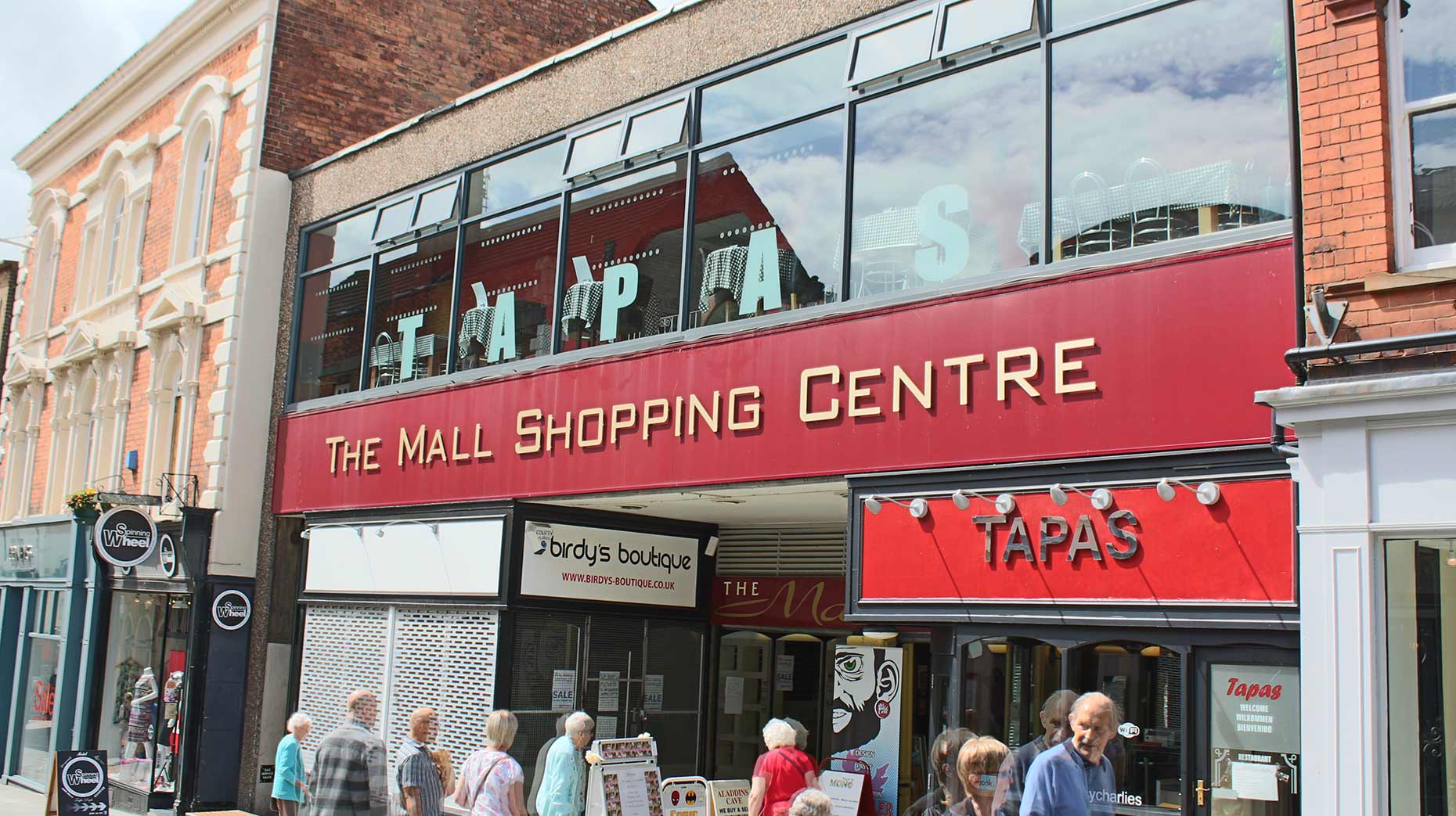 Hundreds of thousands of pounds has been earmarked in order to give an old Lincoln High Street shopping complex a new life, with a restaurant or entertainment venue.
Property specialist Banks Long & Co has acquired The Mall in the city's upper High Street for county developer M F Strawson Ltd — after the opportunity cropped-up at a London auction.
A proposal will go before City of Lincoln Council planners in February to remodel what the developer describes as a 'dated' retail complex, which is home to a handful of small enterprises.
Plans propose that the retail units are replaced with a new restaurant or entertainment venue.
Around half of the units within The Mall are currently occupied, and Banks Long & Co say they have visited all the tenants and told them about the change of ownership and M F Strawson's future plans.
At this stage, the developer is unable to say how many new jobs the new business could create.
Banks Long & Co Managing Director Tim Bradford said: "My client believes the timing is right. 2015 promises to be a milestone year for Lincoln. Thousands of extra visitors are expected to flock to Lincoln Castle, which has been enhanced by a £22 million investment.
"This year also sees the 800th anniversary of Magna Carta and there are the unveiling of the Lincoln Tank and Lincolnshire Bomber Command Memorials to look forward to.
"We spotted this opportunity and bought the centre because we realised there was great potential to redevelop it, either as a retail or food and drink venue.
"We feel that it no longer works efficiently in its current format, and naturally we have now met with the tenants and explained the situation. We will do all we can to identify alternative accommodation for the existing businesses.
"We want to transform The Mall and create a quality food and drink venue, which complements the other businesses in this part of the city and, in the process, boosts the choice of daytime and evening leisure facilities on offer in Lincoln.
"Provided everything goes to plan, we are hoping the redevelopment of The Mall will get underway, allowing the resulting venue to open its doors in the Autumn."