January 27, 2015 11.11 am
This story is over 83 months old
Unitary authorities: Time to make local government fit for the 21st century
New model of local government: John Marriott looks at how local government can be reshaped in Lincolnshire and the benefits it would bring.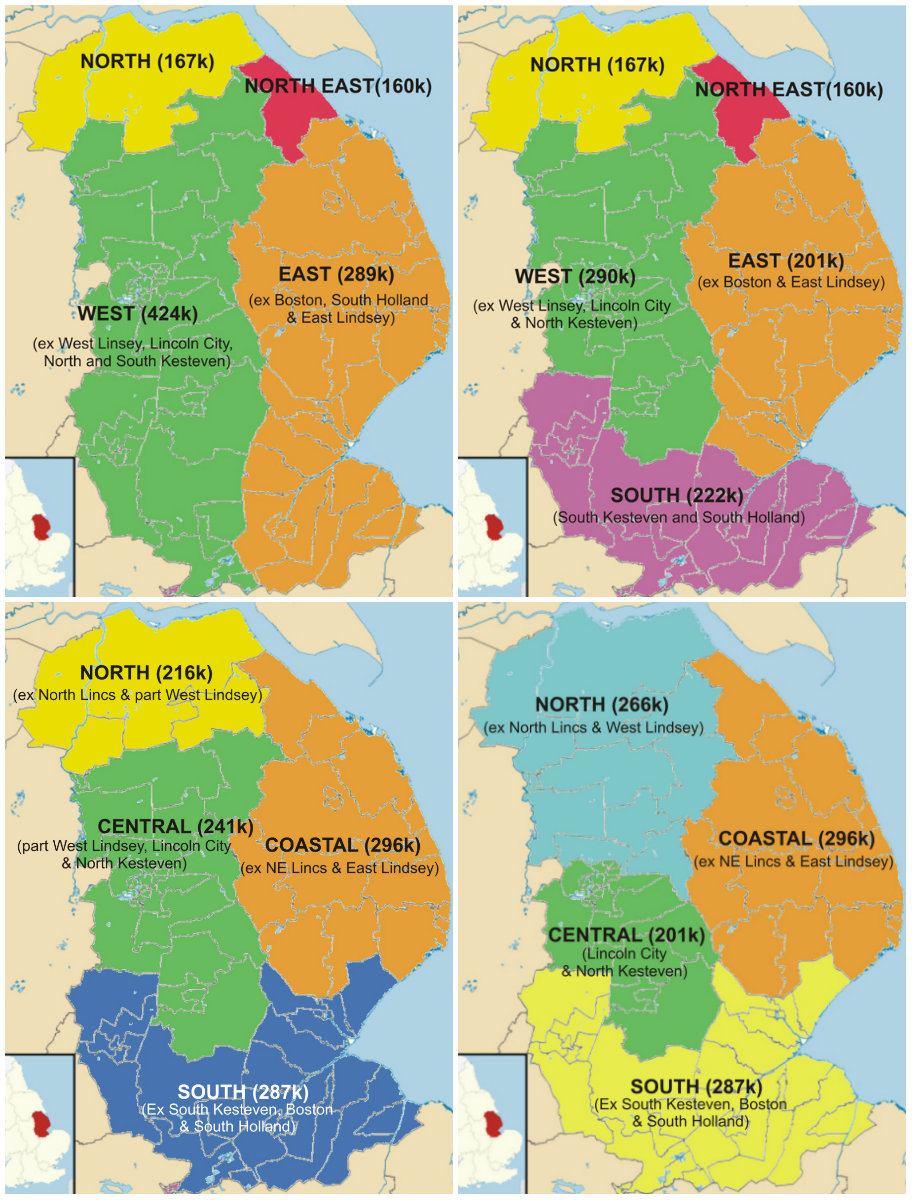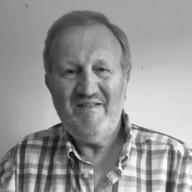 We all owe local councils, large and small, a great deal. Their existence, since Victorian times, strengthened by the Local Government Act of 1894, has brought us many things we take for granted today, such as clean water, sewerage, gas, electricity, social housing, education and much, much more.
These services exist largely thanks to the efforts of generations of elected members in cities and towns up and down the country whose effectiveness only really started to wane after the Second World War. At one time cutting your teeth in local government used to be seen as a good grounding for a career in national politics. Not many aspiring national politicians have chosen this route in recent years and no wonder. Thanks to successive governments of all colours over the past hundred years grabbing ever more power for themselves, local government is now a poor shadow of its former self and this lack of public esteem is often reflected in the poor turnouts in local elections.
As someone who has so far spent over 27 years serving on local councils and seeing how hard many councillors try to serve their communities as best they can, it is very frustrating to know that they could do so much more to make a difference in the lives of their electors if only central government would give them the chance. Now the recent talk of devolution in the United Kingdom is at last exposing the inherent weaknesses of local government, particularly in England. Unlike Northern Ireland, Wales and Scotland, England's local government is a patchwork quilt of councils, some single tier, like Wiltshire or Cornwall, some two tier, like Lincolnshire or Norfolk, which makes devolving more power that much more difficult than in the other UK nations, which have the unitary structure, including their own parliament or assembly, to make it work. Neither the much vaunted 'English votes for English laws' nor the prospect of devolving powers from Westminster will make life better for us here in an area like Lincolnshire unless we tackle the need to restructure our own local councils as a prerequisite to reforming local government finance.
The 'unitary' answer
The solution, in my opinion, is to scrap the remaining county and district councils and to establish unitary authorities, as happened as recently as 2009 in areas such as Cornwall, Wiltshire, Northumberland and Shropshire. For us in Lincolnshire that would mean doing away with the County Council and the seven District Councils and replacing them with one, two, three or even four Unitary Authorities (see maps). That might mean that Parish and Town Councils, largely unchanged since their establishment following the 1894 Act, could, if they wished and could demonstrate a capability, take on more powers. A Unitary Authority providing most of the major services currently provided by two councils would make sense and would save money.
Let's just take salaries. In Lincolnshire you would not need eight Chief Executives, eight Directors of Finance etc., all earning well over £100,000, nor would you need as many councillors. The combined total of County and District Councillors in Lincolnshire is at present around 344, each drawing an allowance, and, in the case of the 33 District Councillors who also sit on the County Council, probably two. If you add to the basic allowances other expenses such as travel, subsistence and responsibility, the total annual bill for Lincolnshire County and District Councillors must be well over £3 million. Of course councillors at this level deserve remuneration, given the commitment required of them; but do we really need so many, especially when there are hundreds of parish and town councillors in the county doing valuable work, who receive no allowances at all?
The concept of the Unitary Authority first emerged in Lord Redcliffe Maude's 1969 report into local government. Commissioned by Labour, its recommendations were largely ignored in the Conservative Government's Local Government Act of 1972. It was this act which created the present local government arrangements in Lincolnshire. Since then there have been two further reviews of local government in England. The first, in the early 1990s, conducted by a team led by Sir John Banham, led in 1996 to the abolition of the metropolitan counties, including Humberside, and to the formation of smaller unitary authorities as, in the case of our former neighbour in the north, the North Lincolnshire and the North East Lincolnshire Councils. The second 'review', in 2009, saw the creation of unitary authorities to replace the two tier councils in counties such as Cornwall, Northumberland, County Durham, Shropshire, Wiltshire, Bedfordshire and Cheshire. Also, several cities, notably Leicester, Derby and Nottingham in the East Midlands, were granted unitary status.
Accepting the challenge
In more recent years an already impoverished Local Government has been expected to play its part by central government in the latter's attempt to balance the nation's books by the end of the decade. Lincolnshire County Council and Districts have had to make significant savings, in the County's case, around £140 million so far. This is not untypical of councils around the country. It is therefore not surprising that the Leader of Birmingham Council was quoted a couple of years ago as saying that local government as we know it will disappear in the next few years unless it receives greater investment. The Local Government Association (LGA) at the same time published a report which reckoned that local authorities could be in the red to the tune of over £19 BILLION by 2020 unless something was done. Many District Councils up and down the country, with much smaller budgets than county councils, could be facing bankruptcy and are already exploring ways of providing shared services.
Recently, Lord Heseltine, in his review of the regions, has come out strongly in favour of unitary authorities at the expense of District and County Councils. Larger Unitary authorities appear to be better equipped to weather the financial tsunami that has engulfed them in recent years. Unfortunately, the conclusion must be drawn that the two tier system still operating in many parts of England is a system we can no longer afford. One recent 'convert' to unitary, Northumberland, has reported savings over a three year period of over £80 million, whilst a recent survey in Lincolnshire has reckoned that a single unitary alone in the county could save up to £30 million.
Opportunities missed in the past
I still remember what happened in the early 1990s when the County and District Councils responded to the Banham Commission's request for bids. All seven Districts and the County decided to put in an individual bid for unitary status. All bids were rejected, the Districts being considered too small to run a proper unitary authority and the County too large and remote. I believe that Lincoln City and North Kesteven Councils were asked by the Banham Commission to consider a 'fall back' position, which could have meant these two areas combining to form a unitary authority. Unfortunately agreement could not be reached between Labour controlled Lincoln and Conservative/Independent controlled NKDC.
Finally, in the review at the end of the last decade, the view was expressed by Lincolnshire spokesman Professor Steve Leach, a local government expert, who had been brought in by the county and districts to investigate the political structure in the County, that the two tier system was " the way we do things in Lincolnshire". Yet another opportunity was missed as vested interests triumphed again, or, as some cynics put it, turkeys don't vote for Christmas.
The time for change is now
I have tried on several occasions to bring the matter before the County Council, the most recent being in December 2012 when my group put forward a motion to Full Council calling for a comprehensive review of local government structure in the County, which was voted down by the Labour and Independent Groups with the ruling Conservative Group and two independents abstaining. Now it is clear that some areas are not prepared to wait that long, whilst others may be considering such a move the other side of this year's General Election when the debate could be resumed in earnest. Oxfordshire would appear to have broken ranks already with the recent publication of a report they commissioned from Ernst and Young on the feasibility of having between one and three unitary councils.
As far as our County Council is concerned, it would appear from my more recent investigations that all groups are now prepared to consider the unitary option except the Labour Group, possibly because it is afraid that its colleagues might lose political control of Lincoln City in any change that might occur. Grantham and Spalding present a problem in any future structure as they do not have a local council, relying as they do under the present system on being the administrative headquarters of South Kesteven and South Holland District Councils respectively. The answer for them, if change does take place, ought to be the creation of a fully elected town council like all the other major towns in the county, which would not cost a fortune to run, despite what some people think.
One unitary for Lincolnshire is not enough
In the opinion of many people I have spoken to, having only one Unitary Authority for the whole of the County would be a mistake. The largest Unitary Council in England, Cornwall, has a population nearly 200,000 less than ours and has a whopping 133 members. On that scale and given its size Lincolnshire would need nearly 200 councillors. I can't imagine any council chamber in Lincolnshire that could accommodate that number! You could make an argument for two, as happened in Cheshire, three or even four authorities, especially if you could include the current Unitary Authorities of North Lincolnshire and North East Lincolnshire in the mix. How many and where you draw the boundaries would have to be subject to further consultation. Beginning with the existing district boundaries would be a good starting point.
How it might look
The maps featured above were produced by my colleague, Cllr Jim Charters, of the North Hykeham Town Council. They are, of course, not definitive but just illustrate some of the possibilities. The first two are based on the current political boundaries of the County, the first the 'two unitary option', with somewhat of an imbalance between populations, the second 'three unitary option' offering a more equal distribution of population with probably between 60 to 70 councillors per authority. The other two maps assume that it would be possible to include the two Unitary Authorities south of the Humber thus giving us back the historic Lincolnshire that disappeared in 1974. This is highly unlikely under the present political arrangements; but worth considering especially as this area constitutes the Greater Lincolnshire Local Enterprise Partnership.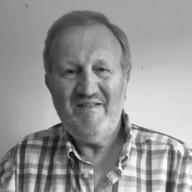 John was a councillor for thirty years, finally retiring in 2017. A schoolteacher by profession, he served on the North Hykeham Town Council (1987-2011), the North Kesteven District Council (1987-1999, 2001-2007) and the Lincolnshire County Council (2001-2017). He was also a County Council member of the former Lincolnshire Police Authority for eight years until standing down in 2009. In 1997 he was the Lib Dem Parliamentary candidate for Sleaford and North Hykeham. He is currently not a member of any political party.