Lincoln firefighters confirm strike over pensions
Fire strike: Firefighters in Lincoln will hold a 24 hour strike on February 25.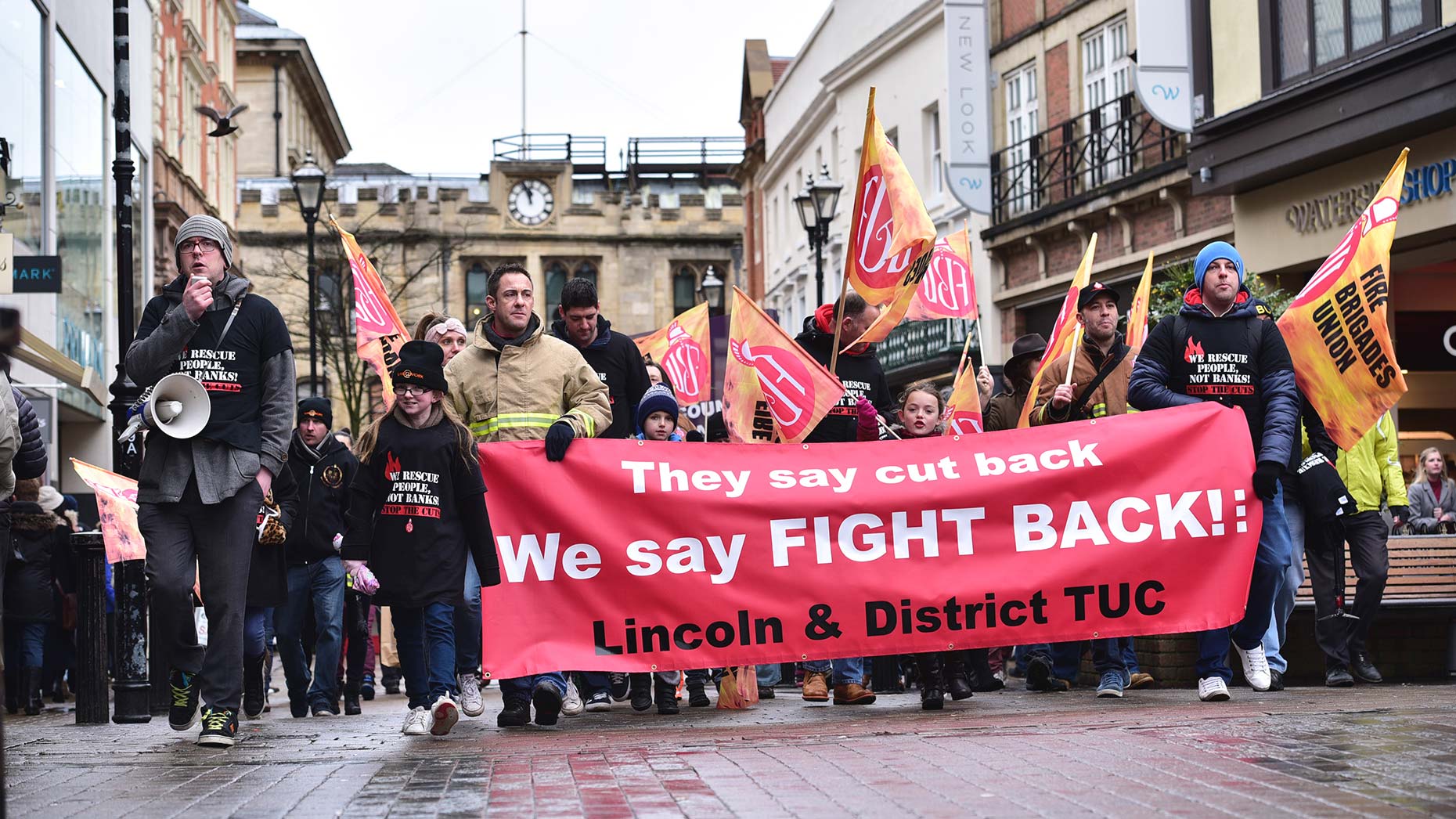 Firefighters in Lincoln will strike later this month in protest at the government's pension plans.
The strike will begin at 7am on February 25 and last for 24 hours.
The Fire Brigades Union (FBU) said the reason for the strike is because firefighters and Parliament have been 'misled' by the government.
The 2015 firefighters' pension scheme was voted through by MPs when Fire Minister Penny Mordaunt gave a guarantee that firefighters aged 55 who failed a fitness test would receive a full, unreduced pension or a redeployed role.
However, the union claims that when they wrote to all Fire Authorities asking if they would implement this parliamentary guarantee, the responses from the national employers and a number of authorities clearly stated that they wouldn't.
Matt Wrack, FBU General Secretary, said: "It is clear that when Penny Mordaunt gave the guarantee in Parliament she would have been aware that no fire authority ever planned to implement the 'guarantee'.
"The minister is still writing to firefighters telling them they have the guarantee when she clearly knows that they do not.
"Since the debate where the guarantee was given, the FBU has written to Penny Mordaunt asking for an explanation and meeting to clear this up once and for all. She has simply ignored these requests and refused to meet the FBU in order to resolve this dispute.
"Firefighters still face the choice of either being sacked or receiving a severely reduced pension if they fail fitness tests as a result of naturally declining fitness through age. Exactly the opposite of what the minister told Parliament."