North Kesteven completes 100th new council home
Housing milestone: North Kesteven District Council is leading the way in new housing creation with the completion of its 100th new home.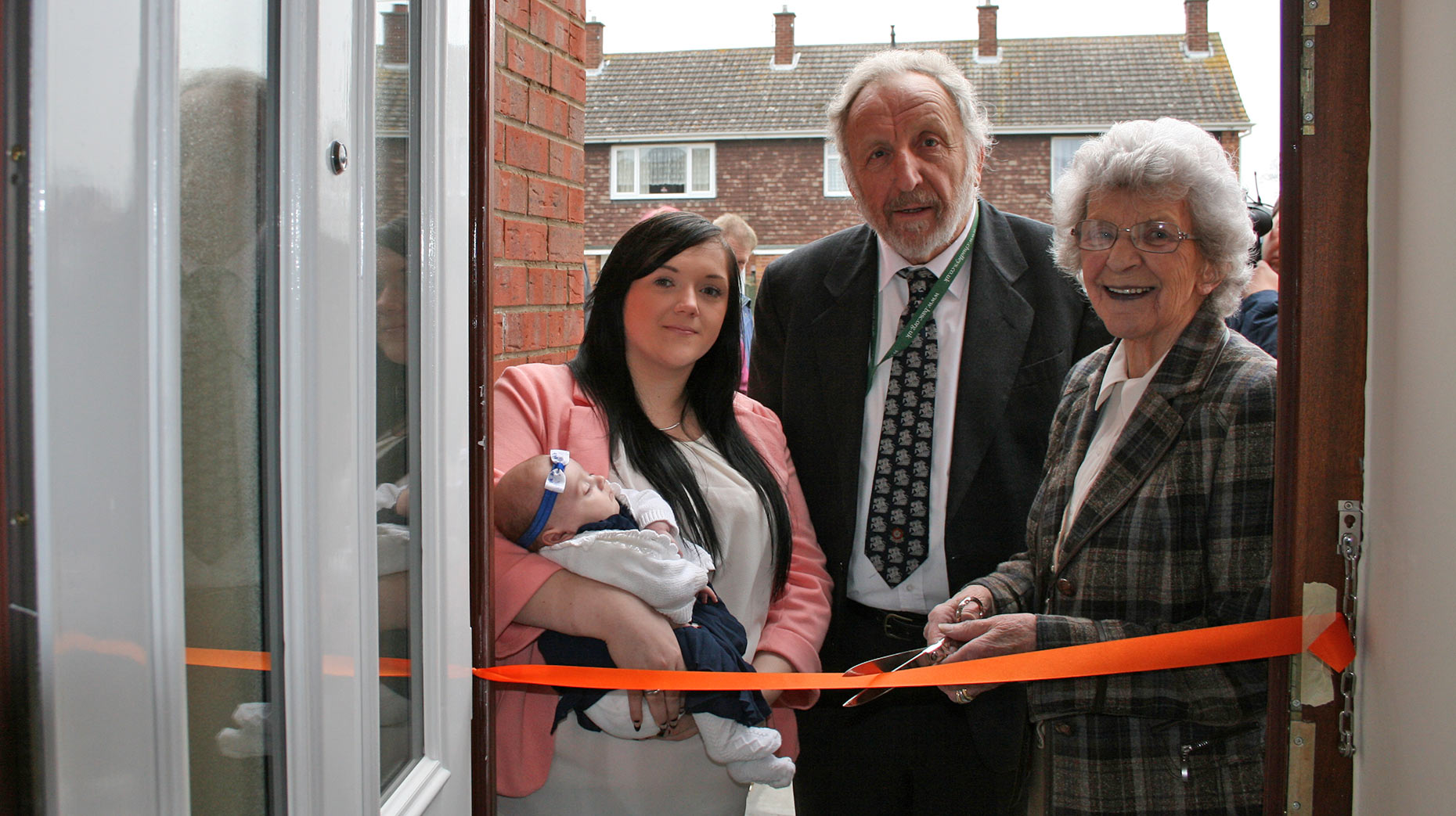 North Kesteven District Council is leading the way in new housing creation with the completion of its 100th new home.
Four newly-finished homes at Princess Margaret Avenue in Metheringham are the latest in a long line of schemes creating affordable homes across areas with the greatest needs.
The council says it has done more in the last five years to increase its stock than any other district council in the country.
The commitment began when the first bales were laid in the summer of 2009 for its pioneering straw houses – the first social housing built in this way and the first new council homes within North Kesteven for 20 years.
Now, the authority has gone on to build 100 new homes on 19 separate schemes in 10 towns and villages.
Currently, NKDC is on site with a further 32 homes and working on opportunities for a further 35 schemes, within a plan for 500 more homes by the end of 2025.
All of its new houses have highly rated energy efficiency and insulation built-in, and are constructed to standards over and above current building regulations, known as NK Fabric First.
Schemes were initially launched in partnership with the government's Homes & Communities Agency, providing half of the cash for the first 46 homes across 12 sites.
For the past two years the council has delivered a further 54 houses on another seven projects.
Collectively this has given an investment of almost £10.5 million with a further £50 million projected to fulfil its 500 homes target.
Council Leader Marion Brighton OBE said: "Each one of these houses has essentially been built as much-needed homes for families to set down roots and local people to build strong community links.
"We are understandably proud of everything we have achieved for our tenants and our communities and strive to continue this as we pioneer the next generation of quality, affordable and readily accessible houses in our district".
There were 27 bids made through the Lincs Homefinder allocations process for the four two-bed houses built as an extension to Princess Margaret Avenue, Metheringham. All have been allocated to people with local connections.
One of these was from Emma Fahy who is making a home with baby Elsie. She said: "I feel really privileged to have such a lovely new house that's so big and perfect and that no one has lived in before. I'm both excited and nervous and pleased to be so close to everything."
The houses were built by Robert Woodhead Ltd, their fourth project for NKDC. Business Development Director Glenn Slater added: "It has been a thrill to be involved in this landmark development.
"I commend the Council for its commitment to building in support of its 100 flourishing communities and I thank the neighbouring residents for their support."