March 4, 2015 3.13 pm
This story is over 104 months old
Campaigner who lost limbs to meningitis holds talk in Lincoln
Disabled motoring: A leading disabled rights campaigner visited Lincoln to host a question and answer session on disabled motoring.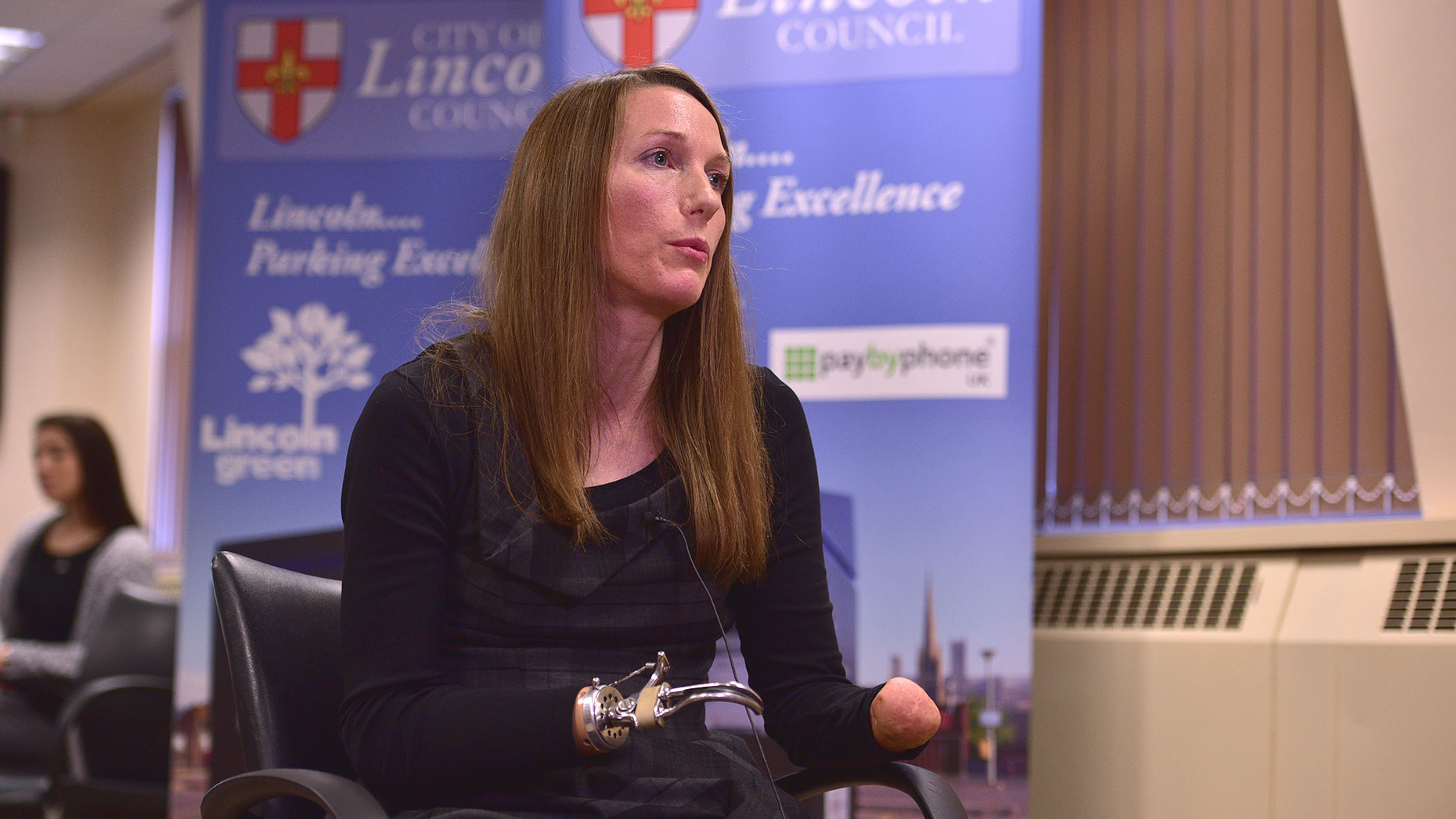 A leading disabled rights campaigner visited Lincoln to host a question and answer session on disabled motoring.
Helen Dolphin, Director of Policy and Campaigns for Disabled Motoring UK, was invited to speak at the event arranged by City of Lincoln Council at City Hall.
The 40-year-old, who contracted meningitis on Christmas Day in 1997 resulting in both her arms and legs being amputated, gave a talk to members of the public and disability charities before taking questions from the audience.
She said: "Although parking is notoriously quite a dry subject, I think as soon as you introduce people into the equation and listen to their concerns, then you get a passionate and healthy debate.
"One of the biggest challenges mentioned in the Q&A that disabled motorists face is getting fuel at petrol stations. Normally technology makes life better but automated pumps have only got rid of more and more assistance we rely on to fill our cars up.
Helen added that abuse of the blue badge system was one of the biggest problems for disabled motorists.
"Around half the badges that are on the street now are not being used by the people they were issued to. Local authorities are losing a large amount of revenue which could be used on other services and disabled people are struggling to find spaces to park, which means we miss important doctor's and hospital appointments.
"I feel really sorry for people who wilfully and deliberately abuse the blue badge system because no-one is immune from disability – I became disabled in the course of 24 hours after contracting meningitis.
"It can happen to anybody and the last thing you want as a disabled person is to not be able to park because someone has misused the system."
The event was organised by Rod Williamson, City Services Team Leader (with responsibility for managing the council's 20 car parks) at City of Lincoln Council.
He said: "Helen's story is inspirational as she has done amazing things after losing four limbs to meningitis.
"We want to welcome disabled people into our car parks and we're committed to making the necessary improvements to make that happen.
"Disabled parking is a big issue in the city and nationally and we're pleased to learn from Helen about ways to work on fraud, to improve access and the Disabled Parking Award.
"We would like to work with the county council who are responsible for on-street parking to take action against possible fraud of blue badges – we know that abuse is a major problem nationally and we want to see efforts to prevent it being increased in Lincoln."