Lincolnshire's unsolved murder cases span 36 years
Cold cases: Of crime cases in Lincolnshire to have gone cold, the violent murders of nine people in the county remain a mystery – with the oldest incident dating back to 1979.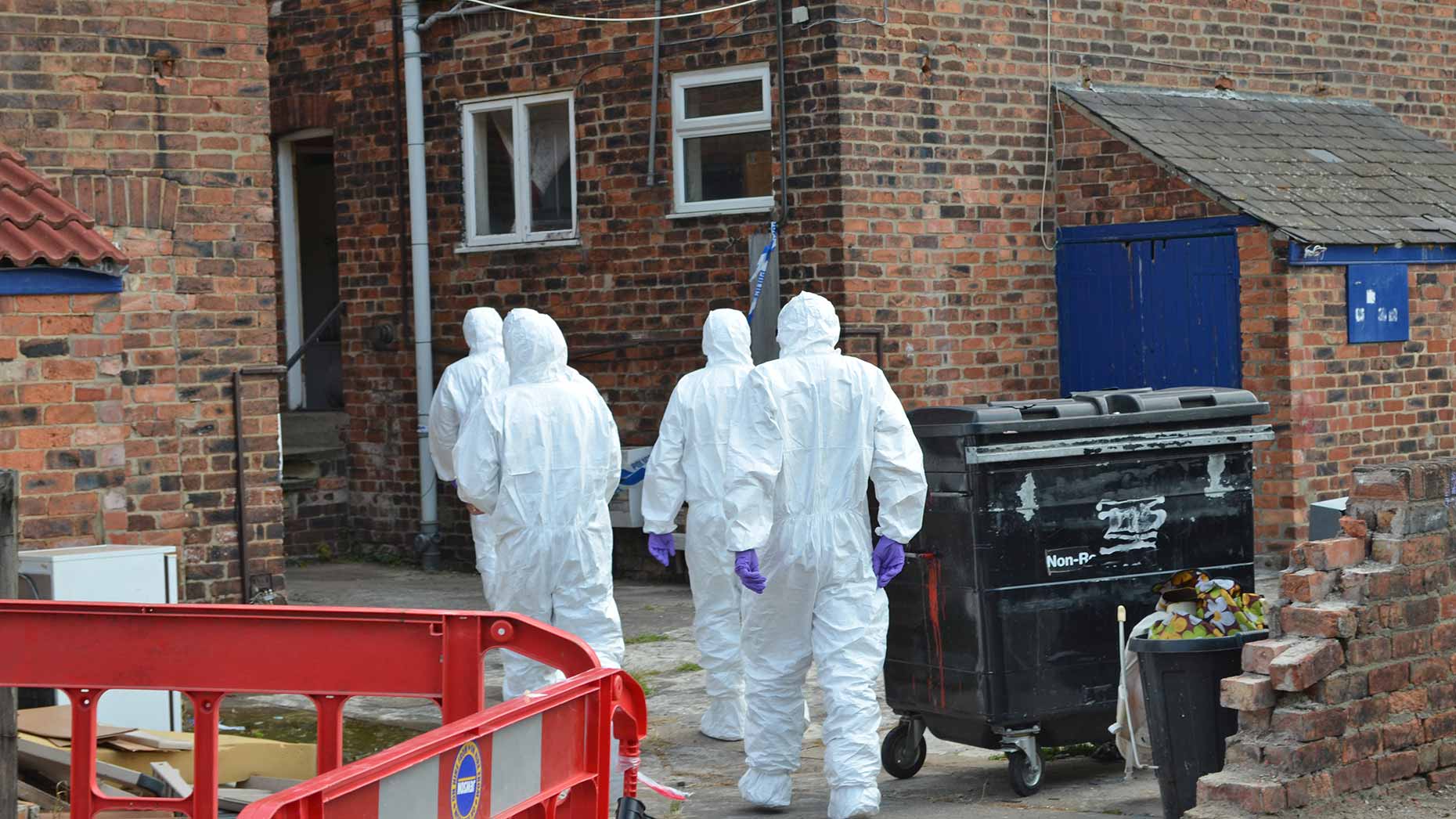 The violent murders of nine people in Lincolnshire remain unsolved – with the oldest incident dating back to 1979.
Historically, in terms of the number of homicide cases in the county, the force says it is rare for a murder to remain unsolved, however, despite multiple arrests, the nine cryptic deaths linger in officers' files.
According to information received through a Freedom of Information Request by The Lincolnite, the following notorious murder cases have not been closed:
Gordon Snowden, 60 – Died from head injuries
At around 2am on April 17 1979, Gordon, who was a petrol pump attendant at Sutton Bridge Motors, was found with serious head injuries at the filling station.
The cash till had been stolen and Gordon died later in hospital.
Lincolnshire Police say it is not possible to establish the number of suspects arrested, as this investigation exists only in paper format and has been archived. Research into this case would take "an inordinate amount of time".
The force could confirm that nobody was charged or prosecuted in relation to the case.
Diane Clark, 51 – Arson attack
Diane Clarke was found dead in her home on Trinity Street, Gainsborough on May 16, 1994.
Here body was discovered after her home was subject to burglary and arson. Three suspects were arrested in connection to the case, however no one was charged with her murder.
Sharon Harper, 21 – Strangled to death
Some time between July 1 and 3 1994, 21-year-old Sharon Harper was strangled to death in Grantham.
Her body was found on waste ground off Earlsfield Lane. Some five suspects were arrested in connection with the incident, however no charges were made.
Julie Pacey, 38 – Strangled to death
Julie was found dead at her home address off Longcliffe Road in Grantham on September 28, 1994.
The 38-year-old had also died as a result of strangulation. One suspect was arrested, however they were not charged with her murder.
Kathleen Doris Hempsall, 40 – Died after stabbing
On October 11 1994, Kathleen Doris Hempsall was found dead at her home on Longdales Road in Lincoln after being stabbed.
Three suspects were arrested. Of those, two (Perry Raymond Calvert, 18 years of age and Alan Mark Boulter, 19 years of age) were charged with murder and one (Darren Ellis, 15 years of age) was charged with aiding and abetting the burglary.
Of the two charged with murder however, one (Boulter) was convicted but had his conviction quashed on appeal. The other (Calvert) was acquitted. The suspect charged with aiding and abetting the burglary pleaded guilty.
Mark Anthony Corley, 22 – Shot in the head
March Anthony Corley, who lived in Grantham, where he was last seen, is thought to have died between July 8 and December 2000.
His "skeletal remains" were found in an undisclosed, isolated location in County Durham and his cause of death was a gunshot wound to the head.
Some 11 suspects were arrested in connection with the case. Five (Gary Michael Wayne Self, 34 , Danny Stuart Frederick Gray, 20, Robert Rae Sutherland, 35, John Smith, 26, and John Trevor Toseland, 58) were charged with murder or conspiracy to murder.
The case was then stopped by the trial judge as a result of "irregularities in certain aspects of the evidence". It has since gone cold.
Ian Michael Dowling, 39 – Shot in his home
Ian Michael Dowling was found dead in his home on Sidney Street in Grantham on March 15 2001, after he was shot.
Three suspects (Edward Grant, 38, Ram Labhaya Chand, 36, and Lublara Singh Sond, 29) were arrested and charged with murder. One suspect (Grant) was convicted but had his conviction quashed on appeal, the other two suspects were later acquitted.
Alan Wood, 50 – Stabbed in his home
Alan Wood was brutally bound, tortured and mutilated at his home in the hamlet of Lound, near Bourne in 2009.
He is thought to have died between October 21 and 24 as a result of stab wounds.
His bank cards were stolen and used in Bourne and nearby Stamford over the days that followed and the criminal or criminals walked away with just a couple of hundred pounds.
Despite four suspects being arrested in connection with the case, no one was charged.
In March 2012, Lincolnshire Police launched the UK's first standalone website, dedicated to solving the case.
The site, which can still be viewed online, asked for information relating to the case to be handed in – also offering a £50,000 reward for information leading to a conviction.
Vasilijs Ransevs, 33 – Died after physical assault
On June 16 2013, Vasilijs Ransoms from Latvia died in his home on Portland Street as a result of physical assault.
In July 2013, six people were arrested and bailed in connection of his murder. They were released without charge in August as Lincolnshire Police had insufficient evidence to prove the suspects caused the head injuries that killed him.
They were five men aged 19, 20, 22, 29 and 31-years-old respectively, and a 17-year-old woman.
At the time of the arrests, DCI Helen Evans, Senior Investigating Officer in the enquiry, said: "The investigation into the death of Vasilijs Ransevs has been lengthy and complex.
"After being given advice from the CPS it has been decided that there is insufficient evidence for a realistic prospect of proving that any of the suspects were directly involved in causing the injuries to the deceased, which led to his death."
---
A Lincolnshire Police spokesperson said: "Since the formation of East Midlands Special Operations Unit (EMSOU) Regional Review Unit in September 2010 procedures are in place to review all of our unsolved cases. Four of our cases have been reviewed. It is our intention to review them all in due course.
"Regarding the case of Vasilijs Ransevs – six people were arrested, one was interviewed under caution. CPS advised in August 2014 that there was insufficient evidence to progress the case. The inquest proceedings are scheduled to take place on June 2 2015."