March 23, 2015 2.46 pm
This story is over 81 months old
New flag designs to celebrate Lincolnshire's proud heritage
New flags: A new set of flags will be created by Lincolnshire residents to celebrate the heritage and character of towns in the county.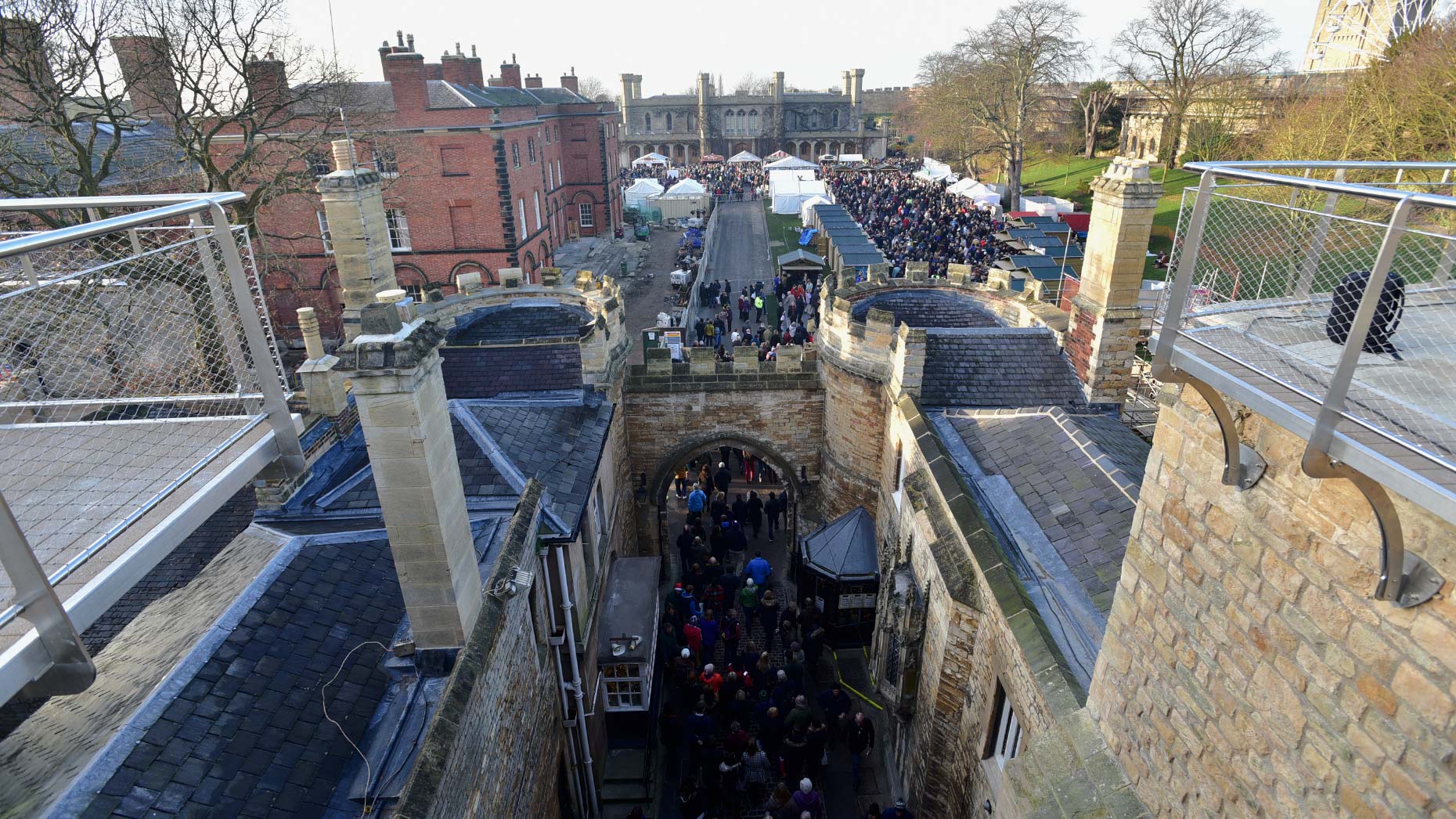 A new set of flags will be created by Lincolnshire residents to celebrate the heritage and character of towns in the county.
The project, called Radiating Signals, will see groups from 10 locations across the county design flags that reflect their communities as part of the Magna Carta 800th Anniversary celebrations.
Two professional artists will help with the Lincoln-based Cultural Solutions UK project.
Jason Wilsher-Mills has worked on major community and public arts projects with theatre groups, youth groups, brass bands and projection specialists and Chris Searson, who graduated from the University of Lincoln in 2009, specialises in producing films and digital media for arts festivals.
The artists will work alongside people to design two flags per community which will play an important part of the Magna Carta celebrations happening in Lincoln city centre and at Lincoln Castle on June 13 and 14.
The flags will stay on display at Lincoln Castle and other large public events for the rest of the summer before returning to their permanent homes back in the communities they represent.
The first public design sessions take place in Lincoln on March 23 at 7pm.
Cultural solutions MD David Lambert said: "The project will give people a unique opportunity to play a key role in the Magna Carta celebrations but also to create a lasting legacy for their communities.
"We wanted to create something which acknowledged the rich, diverse and distinctive communities that thrive in Lincolnshire and we think a set of flags will do that brilliantly."
"Radiating Signals is a great project because it enables local people in lots of different communities around our area to get involved with this special anniversary," added Sam Turner, Lincolnshire Co-op Community Engagement Manager.
"For us it's particularly suited because Magna Carta is linked to democracy which is an important part of how co-ops operate.
"We hope lots of people come along to their nearest event to discuss what's great about their area and brief local artists on what should be included on the flag to represent their community."
Councillor Colin Davie, Executive Member for Economic Development, said: "The county council
has made a major investment in the castle so Lincoln and the whole county can benefit.
"By working in partnership with Lincolnshire Co-op on this, we can make sure the project reaches out across Lincolnshire."
Other dates for the public design sessions are:
March 24, Market Rasen – 7pm start
March 25, Sleaford – 7pm start
March 26, Gainsborough – 7pm start
March 28, Louth – 2pm start
March 30, Horncastle – 7pm start
March 31, Boston – 7pm start
April 1, Long Sutton – 7pm start
April 2, Grantham – 7pm start
April 11, Spalding – 11am start
The design sessions are free and all members of the public are invited to take part but places must be booked in advance.
For details, visit www.lincolnshire.coop/tickets.