March 27, 2015 10.47 am
This story is over 81 months old
Over £11k raised to support family of Michael Beard
Thousands raised: People paying tribute to Michael Beard have raised over £11,000 in just 24 hours to support his family.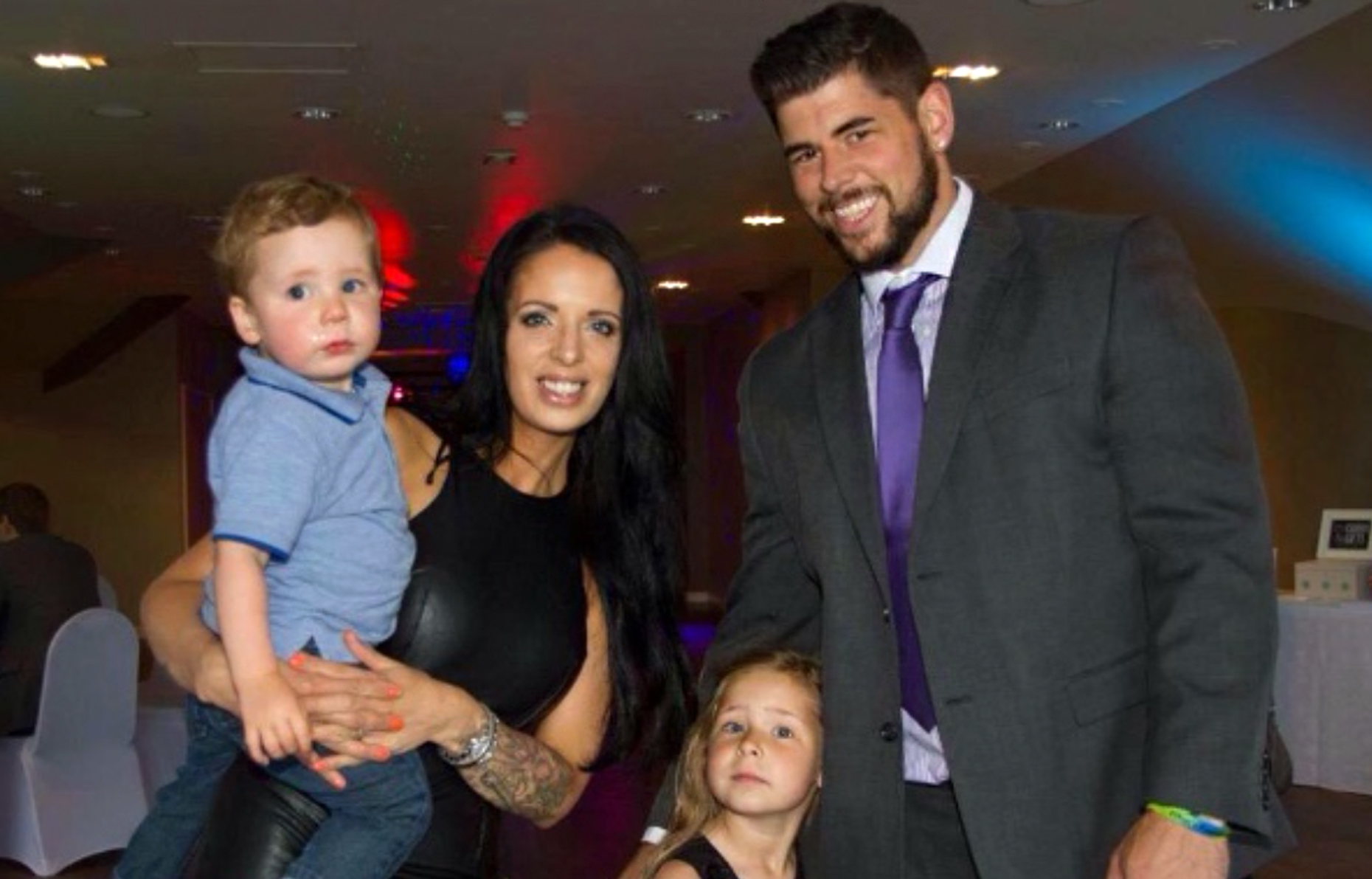 In just 24 hours, people paying tribute to the 31-year-old Lincoln teacher, bouncer and rugby coach Michael Beard have raised over £11,000 to help support his family, after his tragic death.
Michael, who was a teacher at Lincoln Christ's Hospital School, was cycling in the Wragby Road area of Lincoln when he was struck by a school bus on March 25. The incident was fatal.
In the time since the collision, hundreds have banded together to remember him, and a donations page set up by a close friend has helped raise more than £11,331 for his family at the time of writing.
People can still make donations in Michael's memory on the GoFundMe page here.
The page was set up by Micahel's friend Ben Edwards. He said on social media: "Yesterday night I laid awake completely lost for words in my own mind to describe how I felt, I wanted to tell Nicky Beard that I was thinking about her and the kids and like most of you if she needed anything I would offer any support that I could. But I just felt like it wasn't enough, no words that I could ever say, however meaningful and from the heart, they weren't going to be good enough.
"So I started to think how I could actually make a difference, I ran through a lot of options and obviously this was one of them.
"I woke up today, only 24 hours later to see over £10,000 of donations. Ten Thousand Pounds! It's just one of the most humbling sights I've ever seen.
"To everyone who's donated, planning to donate or even just looked at the page and news articles and shared them. From people super close to Mike to people I know for a fact don't even know him or Nicky, I thank you all, I can honestly tell how deeply thankful his family and friends really are for your amazing generosity.
"Regardless of the materialist value of this money, this is just a huge beacon of how truly incredible this man, Michael Beard really was, how well loved and respected he was by all. I hope we can continue to spread the word of this and create even more hype around this great man's legacy."
Nicky Beard, Michael's wife, commented on the page:
"Words cannot describe the love myself and children are feeling at such a horrible time. Mike was an amazing father and all day I have to hear his kids ask for him, but showing Ella, his daughter, what people are doing out of respect for her daddy makes her so proud. Thank you."
Lincoln Christ's Hospital School made a formal statement after the fatal incident: "Michael was a rugby coach working for the Rugby Football Union on their All Schools Programme and he was also a Regional Development Officer for Touch Rugby.
"He had been working with our students since September 2014, promoting his own love of rugby and inspiring others to participate in the game.
"His exceptional enthusiasm as a rugby coach working with our students was obvious from the very first minute of his very first session in September.
"Michael, with his instinctive ability to communicate, demonstrate, encourage, nurture and share his passion both for rugby and touch rugby, was held in huge esteem by all his students.
"The members of staff who were privileged to work with him all held Michael in the highest regard. He really was an example to us all and we are lucky to have had the pleasure, both personal and professional, of working alongside him.
"The number of students and staff genuinely moved by his untimely passing offers us all a clear indication that Michael will be very sorely missed by all those who knew him at Lincoln Christ's Hospital School."
Headteacher, Martin Mckeown added: "Understandably, the whole school is shocked and devastated. Mr Beard was a popular and dedicated member of staff who was committed to helping and motivating children to play rugby – he was on his way to a school rugby tournament when this tragedy happened.
"We are still coming to terms with this tragic loss and we are working in partnership with the Police, Lincolnshire County Council and the Red Cross to support both students and staff. Our heartfelt thoughts and condolences are with Mr Beard's family."
Anita Moore, Red Cross fire and emergency support co-ordinator for Lincolnshire, said: "We're deeply saddened by the tragic news and are working closely with the school and Lincolnshire Police to offer support to students and staff.
"Over the coming days, our local volunteers will be at the school to offer a listening ear and emotional support, should anyone feel they would like someone to talk to. Where required, they can also signpost individuals to counselling services."
25 Red Cross volunteers and staff who are highly trained to offer emotional support to people in the aftermath of serious incidents or emergencies were on hand at the school yesterday, with more returning today. Find out more at redcross.org.uk or call 0845 054 7171.
Police are still continuing their investigation into the fatal incident. Anyone who witnessed the collision is being asked to contact the force on 101, quoting incident number 221 of March 25.