March 26, 2015 10.17 am
This story is over 81 months old
Tributes to Michael Beard, killed in Lincoln bus crash
Tributes to Michael Beard: As tributes are paid to the Lincoln man killed in a bus crash, friends also launched a fundraising appeal to support his family.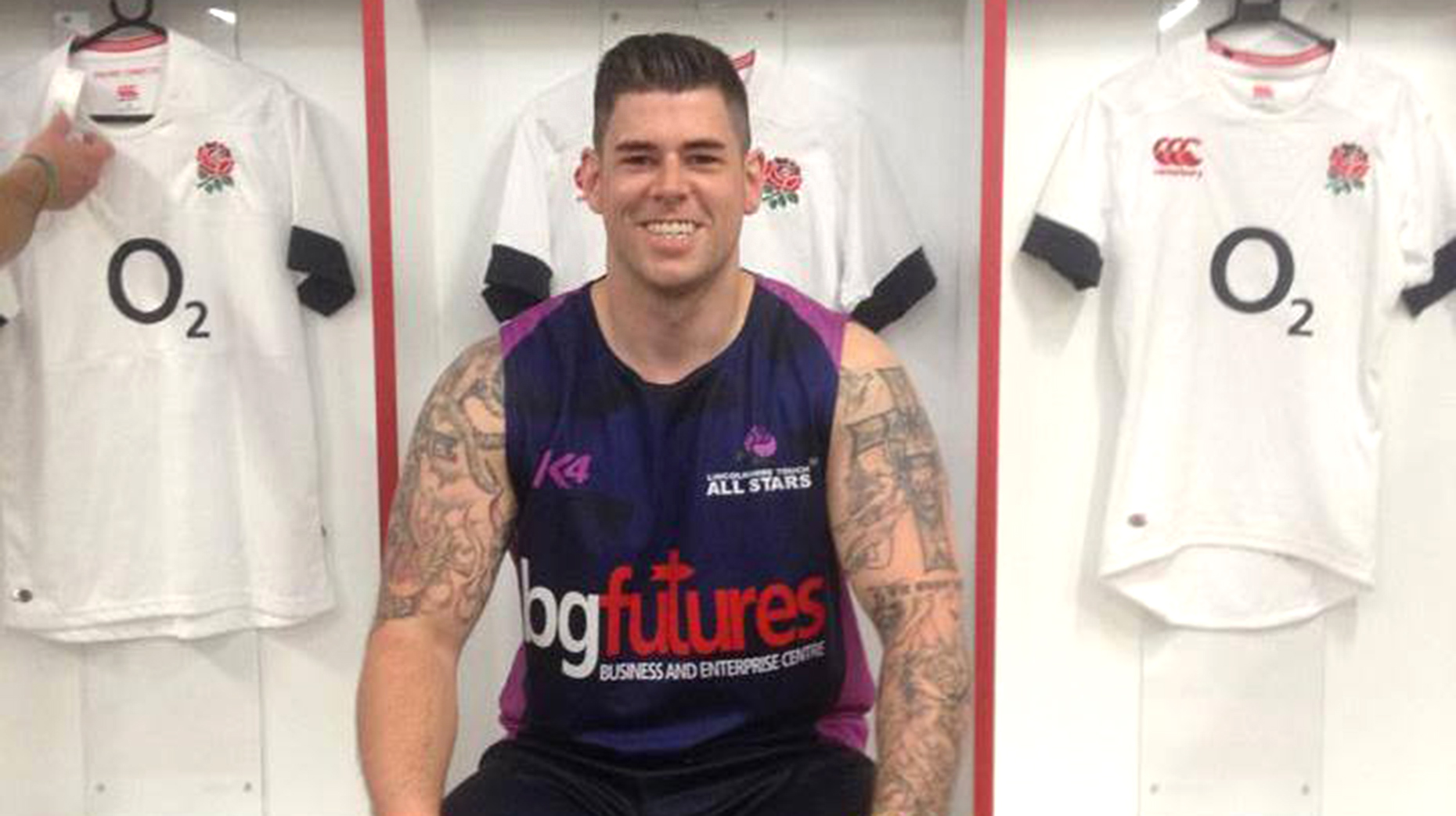 Friends and family are paying tributes to 31-year-old Michael Beard, who died in a crash with a bus in Lincoln on Wednesday, March 25.
As previously reported, Michael was cycling at the junction of Wragby Road and Ruskin Avenue when was hit by a bus bus at around 3.19pm.
Police confirmed he had been killed at the scene and an investigation into the incident is ongoing.
Michael, who was well-known in the city for his connections with rugby societies, was a teacher at Lincoln Christ's Hospital School and had also worked for a Lincoln security company as a doorman in the city.
In his memory, and in support of Michael's family, a donations page has been set up in his name. Anyone wishing to contribute can do so by clicking here.
Mark Woollard, from the University of Lincoln Rugby Union society, said: "In heartbreak, the uni rugby family looks to its leaders to pull through and guide individuals through the pain.
"I'm lost for words, because without Beardy, I'm struggling to see who will pull us collectively through this. Michael Beard, you will always be remembered by present, past and future Minerva Knights as a true gentlemen, a selfless, honest and humble human being.
"Your legacy will always live on in our mind and our hearts. You led hundreds of disjointed rugby freshers, into proud, successful graduates, and for that we will forever grateful. The thoughts of the entire 2002-2015 University Rugby Society is with your family at this time."
Level 1 Security put out a message of support to his family via social media: "Today is an extremely sad day. We have lost today a truly amazing man.
"Many of us who worked with him know what an absolute top of the tree doorman he was and just a genuinely nice guy; defiantly one of the most professional men I and indeed most of us would have the pleasure to meet.
"They certainly do not make them like him anymore and he will be sadly missed by each and every one of us who had the pleasure to call him a colleague and friend."
The Bishop Grosseteste University Student Union Sport group left a message on their Facebook page: "BGSU today lost a friend. Michael Beard did absolute wonders for the rugby society up at BG, and all his hard work and help will never be forgotten.
"Difficult to put into words right now, but everyone here wishes Beardy rest in peace, and sweet dreams. Thank you for everything."
The Hykeham Rugby sports team also left a message on their Facebook page in tribute to their friend: "Today has been a sad day for the local rugby family to hear of the sudden loss of Mike Beard.
"Mike was a follower and supporter of our success this season and had plans to become a playing member of club next season.
"Mike has many close friends at the club and many who knew him, played with/against him over the years. Everyone at North Hykeham RUFC extends their condolences to Nicky, their family and friends."
Dave Johnson, local strongman and colleague of Michael, said: "I've known Mike many years, from back in the days working on the door of the Engine Shed/ Quayside and Scream nightclub. I remember him to always be the life of the party, always a great character and laughing.
"To know him on a personal level, it's clear to see his passion for rugby, which he helped many people with and was a great influence. Coaching many over his time and respected by all, his work and memory will never be forgotten.
"Mike was a true gent; decent, honest, respectable. His family meant the world to him. It has been an honour to have known him, to have worked with him, and he will be greatly missed."
Paul Budden, head doorman at Home nightclub added his message: "I simply can't put into words just how devastated I am to have lost a true friend. Our love for rugby is the true passion we both share.
"This season playing was meant to be my last. But thanks to Mikey's determination and support I shall continue playing. I will truly miss the competitive game talk and exchanging tips. The game will not be the same without him.
"He is not just a coach or a colleague, but a member of the family. Working on the door with an irreplaceable man such as Mikey will leave a hole in all of our team's hearts. He was the back bone of our family, by treating everyone with respect and integrity. The humor will never fail to leave my mind, the endless banter and jokes we shared.
"The entire team are lost for words and cannot describe how lost we will be without this true gentlemen."
Dave Nejrup, General Manager at Home added: "Mike Beard worked as part of our security team at home since we opened 3 and a half years ago.
"No words can truly sum up how great this man really was. He was, and still is, a coach, mentor and inspiration to so many people. He touched the lives of everyone he met.
"His passion, energy and exuberance for life was infectious, you couldn't help but smile when he was around. We are honored to have had him as a colleague and are privileged to have known him as a friend.
"He was a huge part of the home family and will be missed so much by all of us! Our thoughts and prays are with his family at this very sad, tragic time."