April 9, 2015 8.30 am
This story is over 80 months old
Applications now open to join live audience at Lincoln election debate
Make your voice heard: Applications are now open to join the live audience of the historic Lincoln Debate programme on May 4th.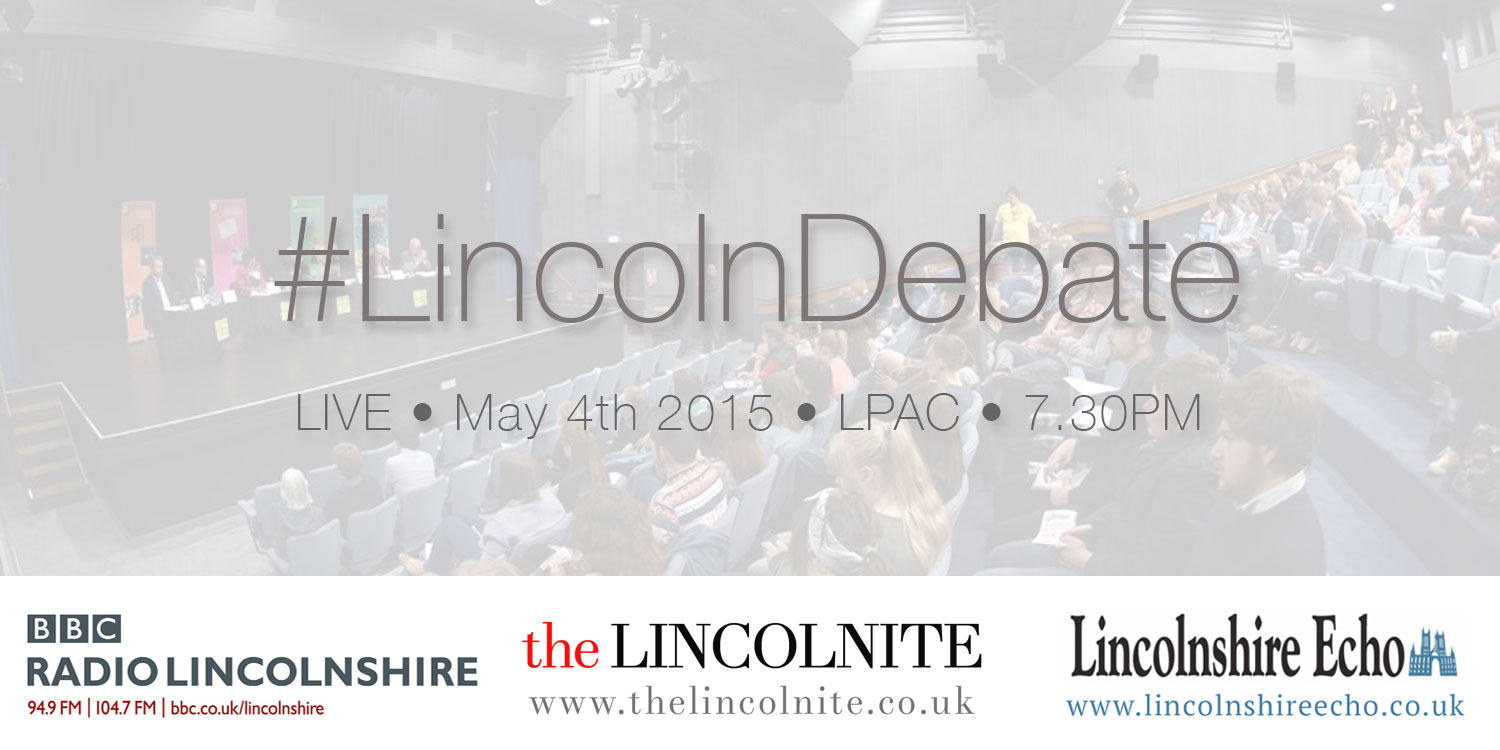 Applications are now open to join the live audience of the historic Lincoln Debate programme organised by The Lincolnite, BBC Radio Lincolnshire and Lincolnshire Echo on May 4, 2015.
The event will see Lincoln parliamentary hopefuls answer questions from a live audience of around 200 people, plus submissions via email and social media.
The Lincoln Debate will take place at Lincoln LPAC from 7.30pm on Monday, May 4, just three days before polling day on May 7.
---
You can apply to join the audience here. As the organisers are seeking to bring in a balanced audience, unfortunately not all applications will be successful. Priority will be given to early entries. Deadline is April 24.
---
The 90-minute Lincoln Debate programme will be streamed live in video on The Lincolnite and Lincolnshire Echo websites, and on air on BBC Radio Lincolnshire.
The moderator of the Lincoln Debate programme will be Melvyn Prior of BBC Radio Lincolnshire. He will be assisted by Nicola Gilroy.
So far, five candidates have confirmed their attendance to the event: Lucy Rigby for Labour, Nick Smith for UKIP, Ross Pepper for Liberal Democrats, Elaine Smith for TUSC and Helen Powell for Lincolnshire Independents.
Conservative Lincoln MP Karl McCartney has not accepted to join the programme. He has yet to participate in any local hustings event where all the candidates standing for the Lincoln seat attended.
The organisers of the Lincoln Debate programme said that Karl McCartney will still be welcome to join the debate on May 4, with his invitation open until the day of the event.
The general election has been widely tipped to be one of the tightest in recent history, with Lincoln as a marginal seat playing a pivotal role in who forms the next government.
Lincoln is the oldest constituency in the country, having first sent members to Parliament in 1265.
Since October 1974, Lincoln has also been a bellwether seat, having voted for the party that has formed the government in each election from that period.