May 1, 2015 4.33 pm
This story is over 79 months old
Political round-up: On the general election campaign trail in Lincoln
Highlights: Catch up with our round-up of what Lincoln's parliamentary candidates have been up to over the past week.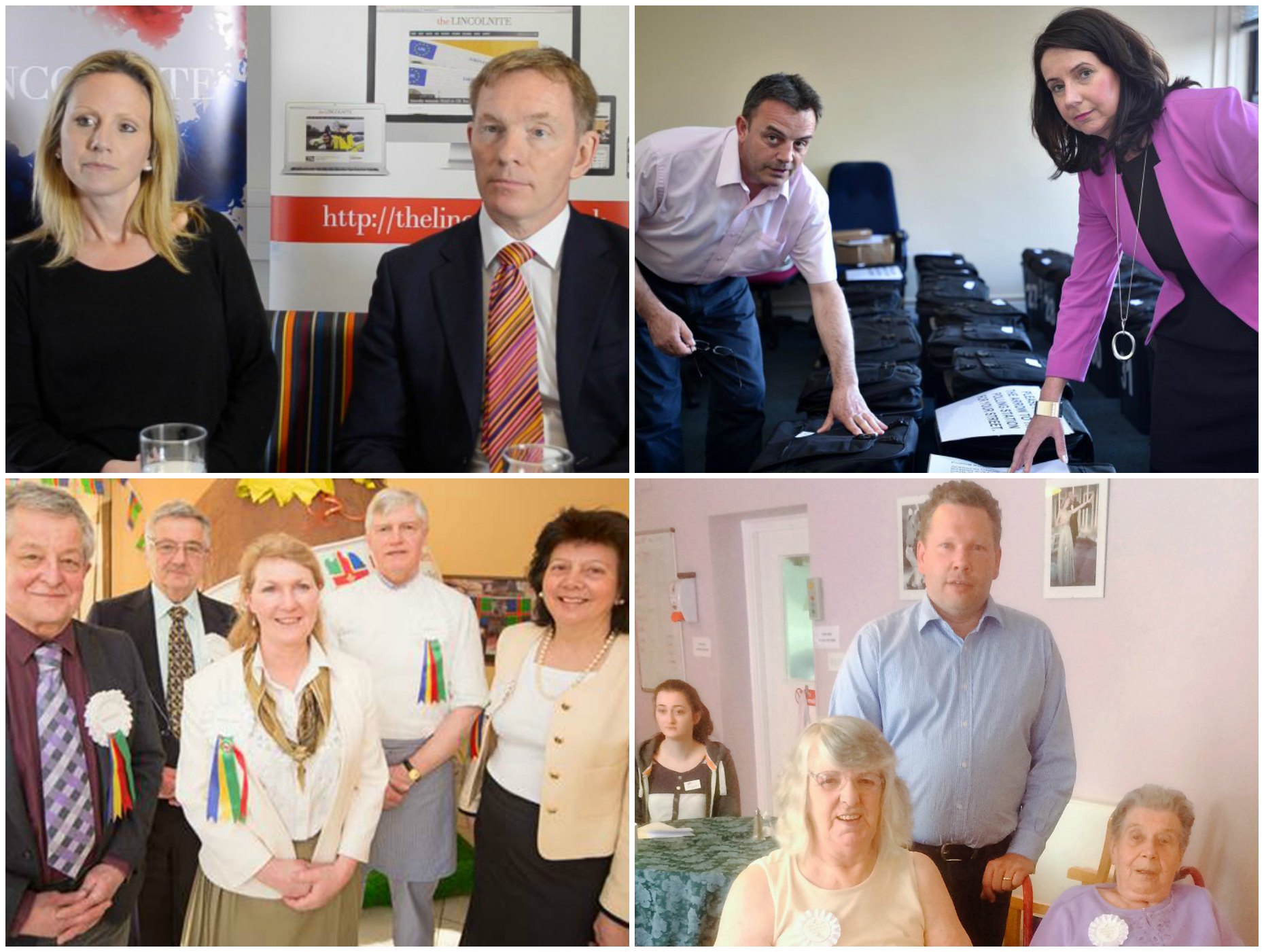 In the week which saw Labour leader Ed Miliband spend an evening answering questions from the non-voting Russell Brand, and David Cameron having a momentary lapse about which football team he supports, here are some highlights of what's been happening a bit closer to home.
Lincoln Castle row
Labour's Shadow Arts Minister Chris Bryant visited Lincoln on Wednesday, and voiced his concerns that Lincoln Castle could be privatised by the Conservative controlled Lincolnshire County Council.
This claim was vehemently denied by leader of the county council, Martin Hill, who engaged with Bryant in a lively exchange on Twitter.
In his interview with The Lincolnite, the Labour candidate for the Rhonnda in South Wales also stated that arts funding would be protected under a Labour government, and spoke in more detail about his spat with James Blunt earlier this year.
Chasing the grey vote
Conservative candidate Karl McCartney and Labour's Lucy Rigby both visited Ermine House care home on Tuesday to speak to residents and encourage them to vote.
So far, more people in Lincoln have registered to vote than ever before, in the constituency's 750th anniversary.
Lovely to drop into Ermine House for coffee & to answer some (tough!) questions from residents

— Lucy Rigby (@LucyRigby) April 28, 2015
High praise
The Conservative candidate also praised the impact of the government's Employment Allowance scheme and his party's plans to help people get onto the property ladder.
He said: "Since we introduced the Employment Allowance a year ago, 1200 businesses in our city have had their jobs tax cut, making it easier for them to hire staff and create new jobs.
"Conservative policies have also meant 120 families have been able to buy their own home in Lincoln since 2010 through Help to Buy. We now want to go further and extend Help to Buy, help people save for a deposit, build thousands of new homes for first-time buyers and extend the Right to Buy to tenants of Housing Associations."
Fierce criticisms
Meanwhile, the Labour hopeful has welcomed the decision by her party to scrap the government's spare room subsidy at the first opportunity if in power.
She said: "Only a Labour government will legislate straight away to put an end to the cruel bedroom tax, which affects two-thirds of disabled people, 200,000 children and 60,000 carers – people we should be looking after, not hurting.
"Currently almost 800 people are paying in Lincoln and if I'm elected as the city's MP on May 7, I will fully support plans to make sure that nobody here in Lincoln or anyone in the UK has to pay this cruel and unfair tax any longer."
She also hit out the Conservative Party's welfare plans for the next Parliament, claiming that the Tories would slash child benefits and child tax credits.
Free minds
Lincolnshire Independents are fielding more candidates than ever before in this election, all proclaiming that they will put the county first, second and third in their list of priorities.
Their leader Marianne Overton, who is standing in neighbouring Sleaford and North Hykeham, said: "Lincolnshire Independents are determined to focus on what residents need and want. We are not tied into the coat-tails of any Whitehall party politician, but free to think, say and do the very best for Lincolnshire.
"In a new hung parliament, our voices will be more effective."
We need a few more, Independent creative thinkers in Government, we have over 200 standing in the Parliamentary elections on thurs 7th May.

— Helen N J Powell (@HelenNJPowell1) April 28, 2015
Question Time
In what is likely to be last major television event before polling day, Prime Minister David Cameron, Labour leader Ed Miliband and leader of the Liberal Democrats Nick Clegg, were each grilled for half an hour by a passionate audience at Leeds Town Hall.
All three leaders were challenged over their economic plans for the next five years, and were quizzed on the prospect of any post-election deals in the event of a hung parliament.
Party loyalists came out in support of their leaders during and after the programme. This was no different in Lincoln, as candidates vying to become the city next MP had their say (or retweeted their favourite comments) on social media.
Biggest round of applause yet tonight for EdM's saying v important not to over-promise; he wants to be first to under promise & over deliver

— Lucy Rigby (@LucyRigby) April 30, 2015
There should be tax rises in the next Parliament- on those who are the richest and have the broadest shoulders. Cameron cant tax the rich!

— Ross Pepper (@RossDPepper) April 30, 2015
EdM has no credibility on public finances because he thinks the last Labour government did a good job on borrowing #BBCQT

— David Gauke (@DavidGauke) April 30, 2015
---
You can keep up to date with the latest Lincoln politics news, interviews and events by following our Elections 2015 hub, and by using #LincolnVotes on social media.