May 14, 2015 9.23 am
This story is over 79 months old
A1 reopened after vegetable lorry crash fire
Road reopened: A lorry burst into flames during a collision overnight on the A1. The road has now reopened for traffic.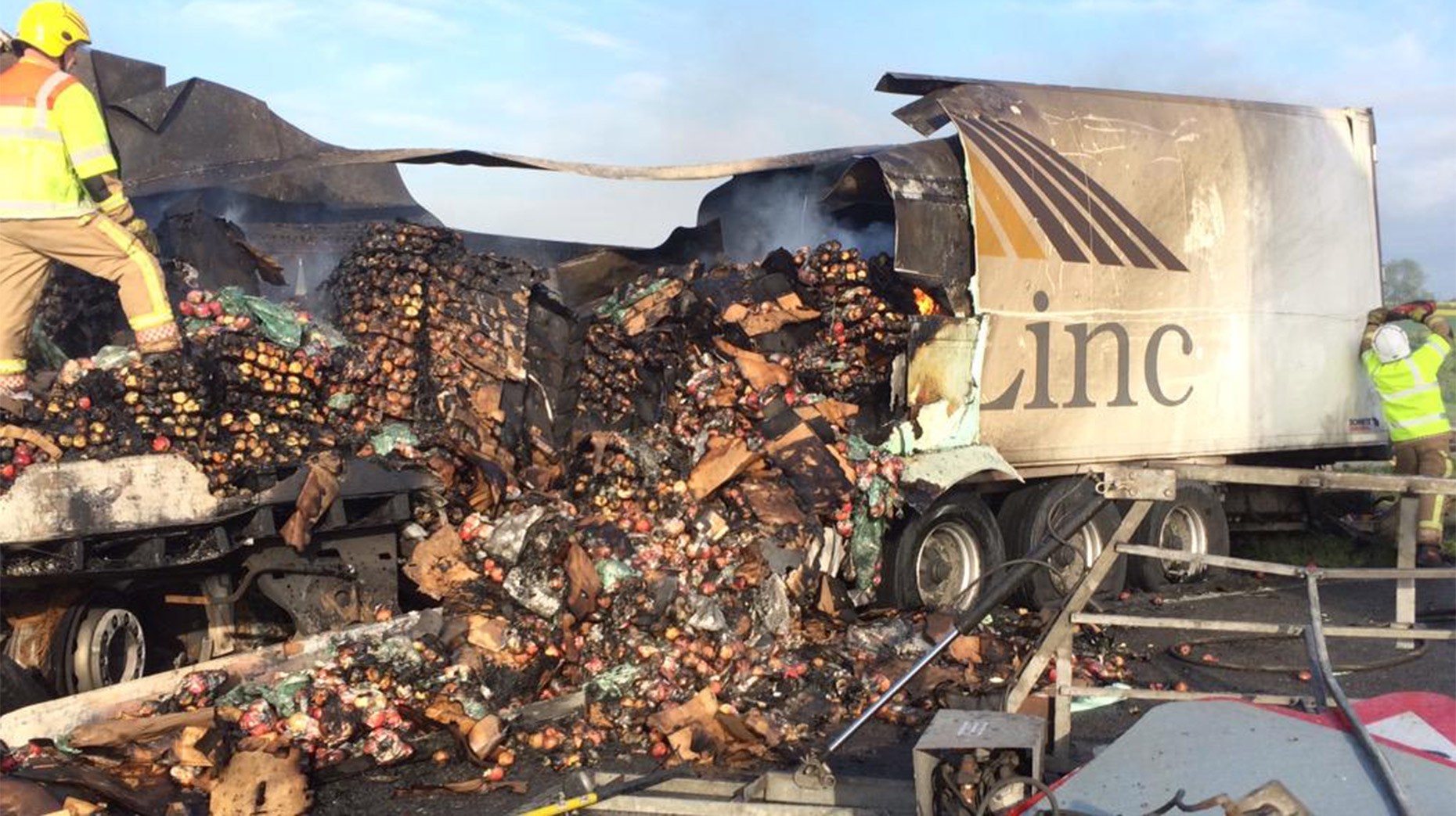 A lorry bust into flames after a collision on the A1 south west of Lincoln overnight. The road reopened northbound at around 2.30pm.
Two lorries collided on the A1 between Grantham and Newark at around 2.30am on May 14.
The trailer of the FreshLinc lorry was ripped open when the vehicle caught fire, ruined fruit and veg spilling out onto the road.
Emergency services attended the scene between Grantham and Newark, and the A1 is not expected to be opened in either direction for the remainder of the day.
The junctions with the A46 and A52 are also closed for vehicle recovery. A section of the road is to be resurfaced due to the damage caused by the fire and the large amount of diesel on the road.
Lincolnshire Police are advising drivers in the area to follow diversions and allow extra time for journeys. Long delays and tailbacks have been reported in the surrounding areas including on A46.
No injuries have been reported as a result of the major collision.
Lincolnshire Police Chief Inspector Phil Vickers was at the scene:
https://twitter.com/ciphilvickers/status/598757104992821248
https://twitter.com/ciphilvickers/status/598874466668646400